Mutuality and Solidarity amid COVID-19: a "Testimonio" from Paraguay
The Reverend David Vargas, DOM President Emeritus and former Global Ministries Co-Executive, shared some time ago that we are involved in our vision and mission as Global Ministries, "because we believe in mutuality in mission, which means the mission is multi-directional, the mission is to everywhere from everywhere. We journey with our sisters and brothers around the world as they journey with us, sharing one another's hopes, dreams, pain, and joys. The Christian Church (Disciples of Christ) and the United Church of Christ are engaged in one of the most exciting models of church unity, and it is out of that model that we have come together to share in a common witness in mission through Global Ministries."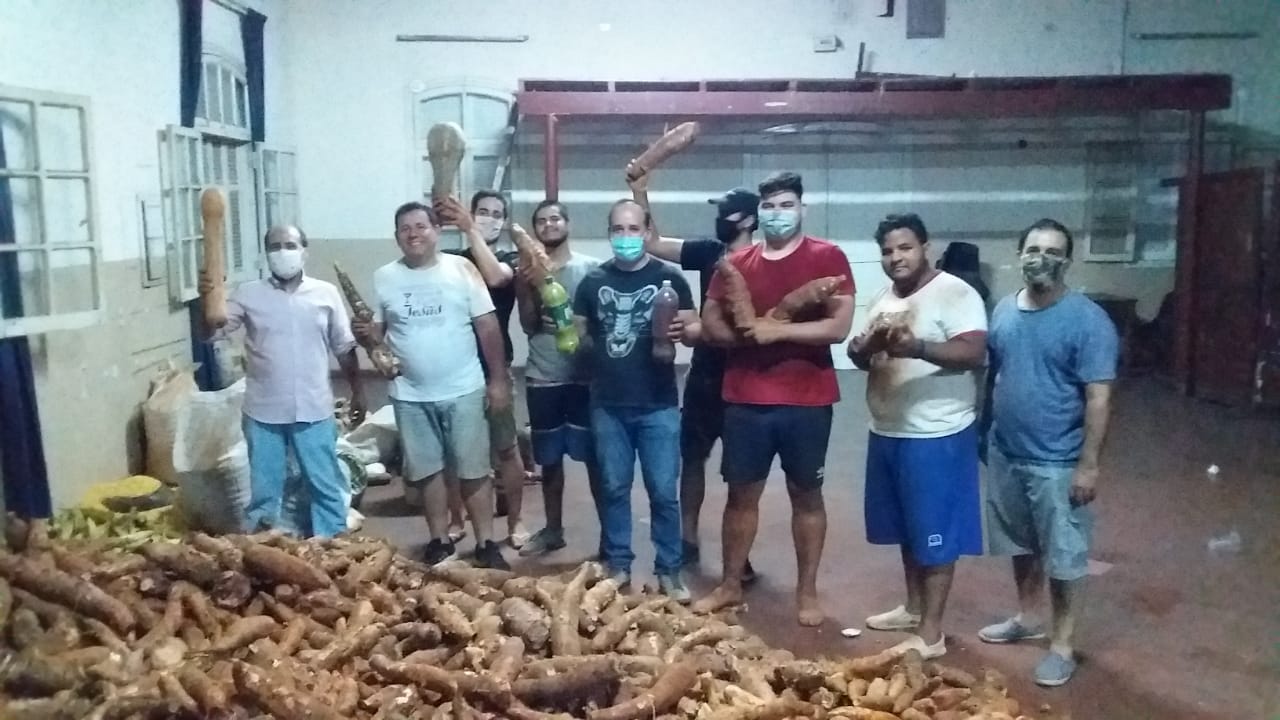 I remembered those words from David as I had an extraordinary conversation with the Reverend Cristóbal Mareco, Executive Director of the Friendship Mission in Paraguay.  The Friendship Mission is one of the ministries sponsored by the Christian Church (Disciples of Christ) in Paraguay.  Cristóbal shared with me an experience of mutuality and multi-directional mission – the the one that goes everywhere from everywhere – in the context of COVID-19.  He told me how the peasants of the Alto Paraná Department, the Itakyry area, are showing solidarity with the urban organizations of Asunción, Paraguay's Capital City, particularly with Disciples congregations. With the coordination of Friendship Mission, and with the collaboration of the youth groups from the Christian Church (Disciples of Christ) in Paraguay, they receive the agricultural products and keep them in the assembly hall for their distribution.  Once the congregations receive those products, they carry out popular cooking pots for people affected in their daily income due to the Coronavirus pandemic (COVID-19). 
"The poor walk alongside the poor in this pandemic," said Cristóbal. "While others negotiate and enrich themselves by administering the loans of 1.6 billion dollars that the Government provided in the name of the health emergency,  we are witnesses of the work of humble indigenous peasants, showing their solidarity with us and sharing the fruits of their lands with us, urban people, to supply our needs and to provide for others." That is a very strong "testimonio" of love and solidarity in a country where large numbers of families—many of whose breadwinners work in the enormous informal economy—are going hungry and penniless as institutions struggle to provide support under a total lock-down. See https://nacla.org/news/2020/04/23/covid-19-change-paraguay
Let's continue committing "ourselves to discovering and sharing existing new ways to sing the song of faith… hearing, telling, and participating in the story of God's love in Jesus Christ." as one of our Global Ministries' Standing Rules invite us to discern in our experience "from everywhere to everywhere."  We can be gracefully surprised by what we can find in our way.