News from the All Africa Conference
Bosela Eale serves with the Peace, Diakonia, and Development Office of the All Africa Conference of Churches in Kenya.
Greetings from Nairobi!
I give thanks to God because of His grace that was given to us in Christ Jesus. I bless the Lord for all he is doing in our family. The Lord is faithful by adding another daughter to our little family as our son Joshua got married to Monika.
This summer, Brigitte's focus was visiting, calling, and encouraging mothers during this time (when everything is closed down) to work and take care of their families. She sought to investigate challenges that mothers and children face in Kenya as far as maternal health is concerned. Some of the key challenges that Kibera people face are land ownership, housing, electricity, water, sewage, medical facilities, HIV& AIDS, alcoholism, security, drugs, unplanned pregnancy, and unemployment, among many others.
As for me, this summer I concentrated on some activities, among which included:
Book Editing
This summer, I was busy editing the book, "Complexities of Theologies of Wealth and Prosperity." The book is the outcome of the 2nd Symposium on Misleading Theologies held in Nairobi from November 23 to 27, 2020 at the Desmond Tutu Conference Center. After the peer review, the manuscript was sent for publication at Regnum Book Publisher in the UK. The book will possibly be published in November 2021.
Continental Consultation on Population Dynamics and Complexities in Africa: Affirming the faith by taking care of the household (1 Timothy 5:8)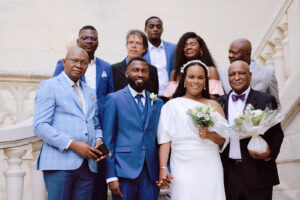 I attended the consultation on the issue of population in Africa. The facts on population growth in Africa are compelling in general, but even growth within countries is mind-blowing. For example, Tanzania had a population of 10 million people at its independence. Sixty years later, it is 60 million, an increase of 50 million people sixty years after independence! Nigeria had 45 million in 1960 and now it is over 200 million, an increase of over 150 million people in only 60 years. One wonders whether this type of growth is sustainable in the long run in the midst of scarce resources.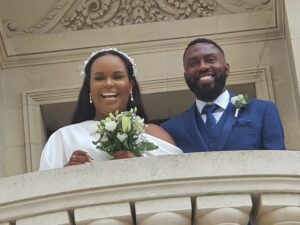 Africa is faced with the conundrum of population explosion as both challenge and dividend. Some people are of the opinion that population explosion should not be perceived as a challenge but a demographic dividend. While others hold to the view that population explosion should be seen as an imminent disaster, especially if not managed. As mentioned earlier, the population of the continent is increasing rapidly, but the landmass is not and the infrastructure is not adequate to contain the exponential growth in human demography. The consultation was attended by church leaders and civil society members across the continent.
Preparation for the 3rd Symposium on Misleading Theologies and Consultation on the Future of Theological Education for Sustainable Growth in Churches and Society in Africa
The department of Theology, Interfaith Relations, and Ecclesial Leadership Development under my leadership at the AACC is preparing two back-to-back meetings on November 21-25 and November 25-29, 2021. For each meeting, we are expecting 100 participants to attend physically.
Prayer Requests
Pray that God may give me wisdom as I prepare the two meetings.
I am invited as keynote speaker at the Lutheran Mission Cooperation (LMC) Round Table in Arusha-Tanzania from October 5-9. This is an annual gathering of Lutheran Bishops in Tanzania with partners. I have been requested to speak about Misleading Theologies in Africa. Pray that God gives me knowledge and wisdom as I prepare my presentation.
Once again thank you for your continuing support. I pray that God bless you in His richest with all kinds of blessings.
Bosela Eale is jointly appointed by the CGMB and the All Council of Churches with the specific assignment of Director of Peace, Diakonia, and Development Office. Brigitte Eale serves with the Organization of African Instituted Churches (OAIC) in Kenya. Their appointments are made possible by gifts to the Disciples Mission Fund, Our Church's Wider Mission, and your special gifts.