Nobel Peace Prize Laureate, Dr. Denis Mukwege, to speak about Congo at Morehouse College
Nobel Peace Prize Laureate, Dr. Denis Mukwege will speak about the Challenge and Promise of the Congo at Morehouse College's Crown Forum, on Monday, 25 September 2023, 3:00 PM – 4:30 PM EDT.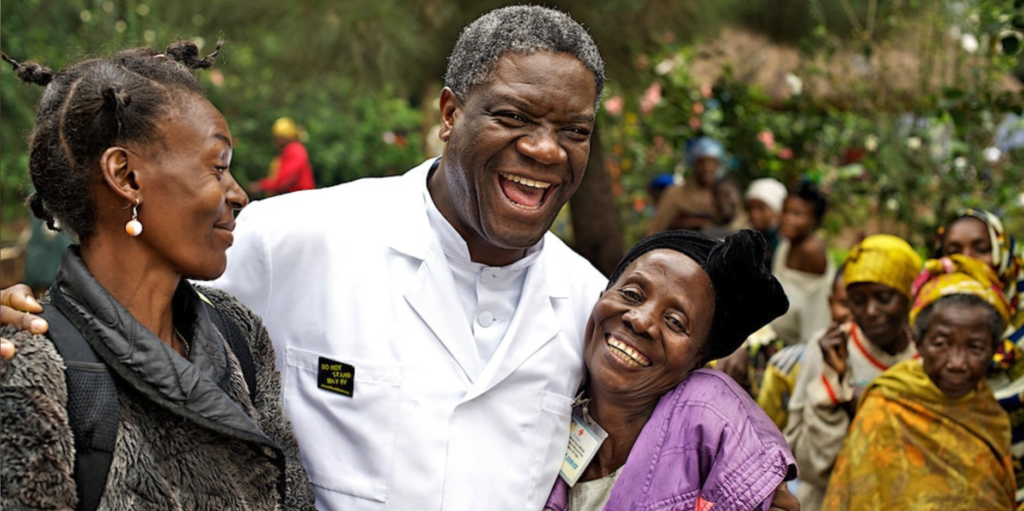 Dr. Denis Mukwege is a physician/gynecologist, human rights activist, and 2018 Nobel Peace Prize laureate for his activism and care/treatment of victims of rape and sexual violence as a weapon of war in the Eastern region of the Democratic Republic of Congo (DRC). Additionally, he founded Panzi Hospital in Bukavu, a city in eastern DRC, where he has served as Physician Director and Chief Surgeon and has treated over 80,000 survivors of sexual violence. He also founded the Panzi Foundation.
Dr. Mukwege will be the honored Crown Forum speaker. The Crown Forum is a communal tradition that provides a grounding space where students are connected to and develop their dynamic humanity. Special attention is given to the articulation of and exposure to social justice whereby students understand their responsibility with respect to servant leadership and a global citizenry.
Dr. Mukwege will receive an Honorary Degree from Morehouse College during the event.
The Crown Forum will be accessible virtually via the Crown Forum broadcast page or in person at Morehouse College, Ray Charles Performing Arts Center, 830 Westview Drive Southwest, Atlanta, GA 30314. Register here.
Supporters include Morehouse College Africana Studies and History Department, Crown Forum, Friends of the Congo, Panzi Foundation, and Project South.
Download Flyer
Register for In-Person Event
Link to Sept. 25 live broadcast