One Great Hour of Sharing supports Migrant Services with Global Ministries Partner in Morocco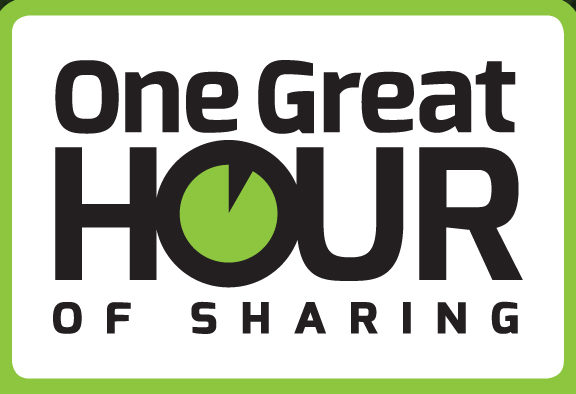 The Evangelical Protestant Church in Morocco (Eglise Evangelique au Maroc) is aggressive in its approach to combat the migrant crisis in Morocco. Tens of thousands of migrants from economically depressed countries in Africa, hoping to reach Europe, have become stranded in Morocco. Unable to get residency and work permits, many of them are without resources to pay their rent, buy needed medicines, or purchase food.
The International Committee for Mutual Aid (CEI), a program developed by the church, meets with migrants twice a month to help them with their most urgent needs. Some migrants need food, medicine, or money to pay rent, while others need someone to talk to and to pray with and for them. CEI does not have the resources to meet every need, but everyone they encounter is treated with compassion and dignity. Even when funds are not available, food and clothing is provided if needed.
But providing tangible assistance is not the only way the church is helping migrants. CEI offers training for migrants that they take with them wherever they wind up. Johnny, Indian by heritage and a lifelong resident of Morocco, is in charge of one of the programs to assist migrants. The program aims to help those who are unable to go to Europe or to return home with skills that will allow them to provide for themselves – and retain their dignity – without having to beg.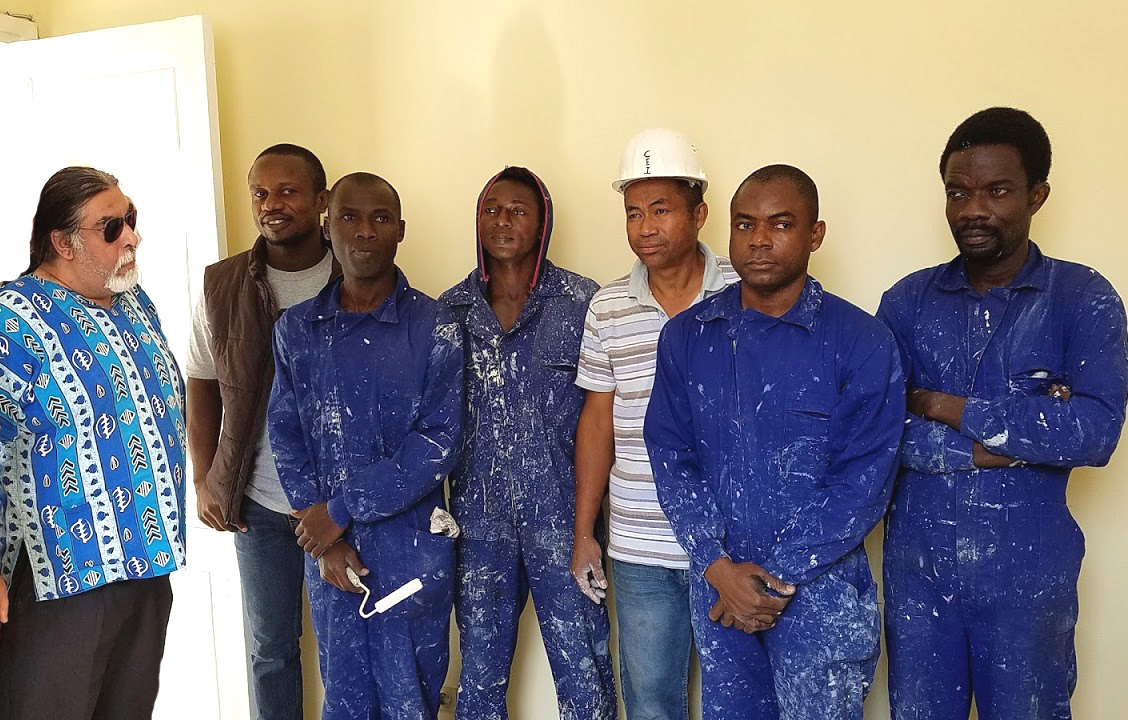 Shown in the picture are five students from West Africa, who were learning all aspects of house painting, including plaster repair, exterior painting, interior painting, paint removal, special finishes, and wallpapering. Their teacher, Freddie, is leading them through a 2-month course which emphasizes not only on learning new skills, but how to work as a team. At the end of the course each student receives a certificate and assistance in finding work in the area and beyond.
Johnny said that the training program has been around for over 10 years and that it has been instrumental in helping migrants who otherwise would have few options. Two of the students, Marcel and Emmanuel, both had dreams of a better life in Europe or another country of settlement. They both long for a place to call home where they can build a future and start a life and a family.
Other training programs of CEI include sewing classes for clothing and handicrafts, teacher training in the school, and counseling.
Evangelical Protestant Church in Morocco is supported by One Great Hour of Sharing through our partnership with Global Ministries. To support this and many more ministries, please give generously to your church's One Great Hour of Sharing offering on Sunday, March 11.