Presbyterian Church in Taiwan (PCT)
Protestant mission work, that continues to this day, began the year 1865 in Tainan with the arrival of Dr. James L. Maxwell sent by the Presbyterian Church of England (now the United Reformed Church [URC]). Dr. Maxwell and colleagues were soon followed by Rev. Dr. George L. Mackay from the Canadian Presbyterian Mission (the Presbyterian Church in Canada [PCC]) who began mission work in Tamsui in 1872. Roman Catholic missionaries came to Taiwan somewhat earlier, however. From the efforts of the British missionaries in the south and the Canadian missionaries in the north, a Taiwanese Presbyterian Church began to take shape. 1865 is considered the founding year of the Presbyterian Church in Taiwan (PCT).
Little modern development had been initiated by the government in Taiwan until the Japanese takeover in 1895, however, many modern institutions were already introduced by the church. For example, the first school, including the first school for girls, the blind and deaf, the first western hospital, the care for leprosy patients, and the first printing press in Taiwan were all established by the Presbyterian Church.
During the Japanese colonial period, though under strong pressure from the authorities to use Japanese, the PCT continued to use the Taiwanese language in its activities. Because of the increasing militarism of Japan in the late 1930s, all foreign missionaries were expelled for a period, thus giving the church an early experience of autonomy. Evangelism among the indigenous tribes started at this time despite Japanese opposition and by the end of the war 4,000-5,000 indigenous people were ready for baptism.
In the period since World War II, Taiwan has been inundated with every variety of Christian missions and sects. Among the Protestant churches, the Presbyterian Church in Taiwan remains very much the largest denomination. About 70% of the indigenous tribal people are professing Christians. (This figure includes Roman Catholics and other Protestant churches; about 30% of indigenous people are Presbyterian). Evangelism has been slower among the Han people – about 3.5% are Christian, including about l% Presbyterian. The majority of the populace adheres to the practice of folk religion, Taoism, and particularly Buddhism.
Support this Ministry
To make a gift for this ministry online or by check use the online donation page.
100% of your gift will be directed to Presbyterian Church in Taiwan (PCT)
You will receive updates on the work in this area as they become available
Share in the vision of God's abundant life for all people
---
Related Content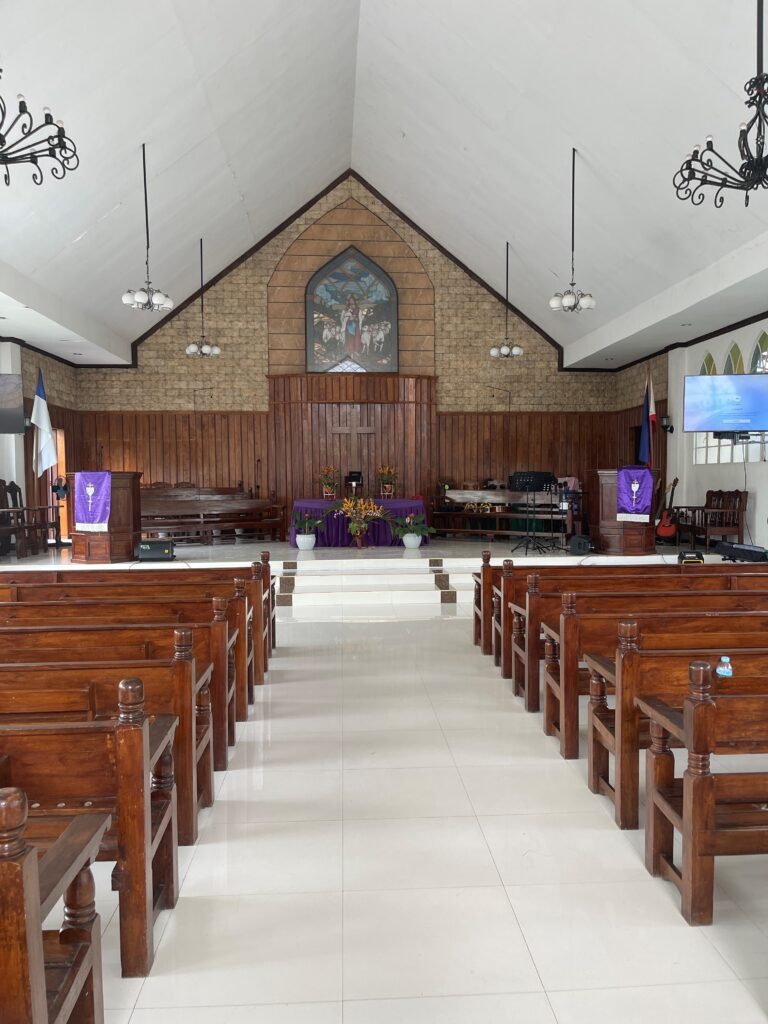 by Rev. Dr. Ann Muir, Kairos Milwaukie UCC, Portland, OR Eastern Visayas team From February...
Read More