Union Theological Seminary
Union Theological Seminary is the oldest Protestant seminary in the Philippines. It was created when the Ellinwood Bible Training School (founded by the Presbyterians in 1905) and the Florence B. Nicholson Bible Seminary (established by the Methodists in 1905) merged into one theological institution in 1907. For more than a hundred years, it has educated Filipino pastors and other church workers for higher learning. The fusion of these two institutions was a significant event for the Evangelical Union, which intended to unify various Protestant denominations that came from America at the dawn of the 20th century. Though the United Church of Christ in the Philippines and the United Methodist Church collectively support the seminary, the institution remains to be independent in structure and curricular formation.
Since its creation, the seminary has produced pastors and church workers who contributed substantially to the life of the evangelical movement in the Philippines. Graduates of the seminary were the ones sought by well-established local churches. Its alumni played a vital role in the organic union that led to the birth of the UCCP in 1948. Through the leadership and dedication to ecumenical ministries, individuals who came from UTS took part in the formation of the Association of Theological Education in Southeast Asia in 1957 and the National Council of Churches in the Philippines in 1963.
Support this Ministry
To make a gift for this ministry online or by check use the online donation page.
100% of your gift will be directed to Union Theological Seminary
You will receive updates on the work in this area as they become available
Share in the vision of God's abundant life for all people
---
Related Content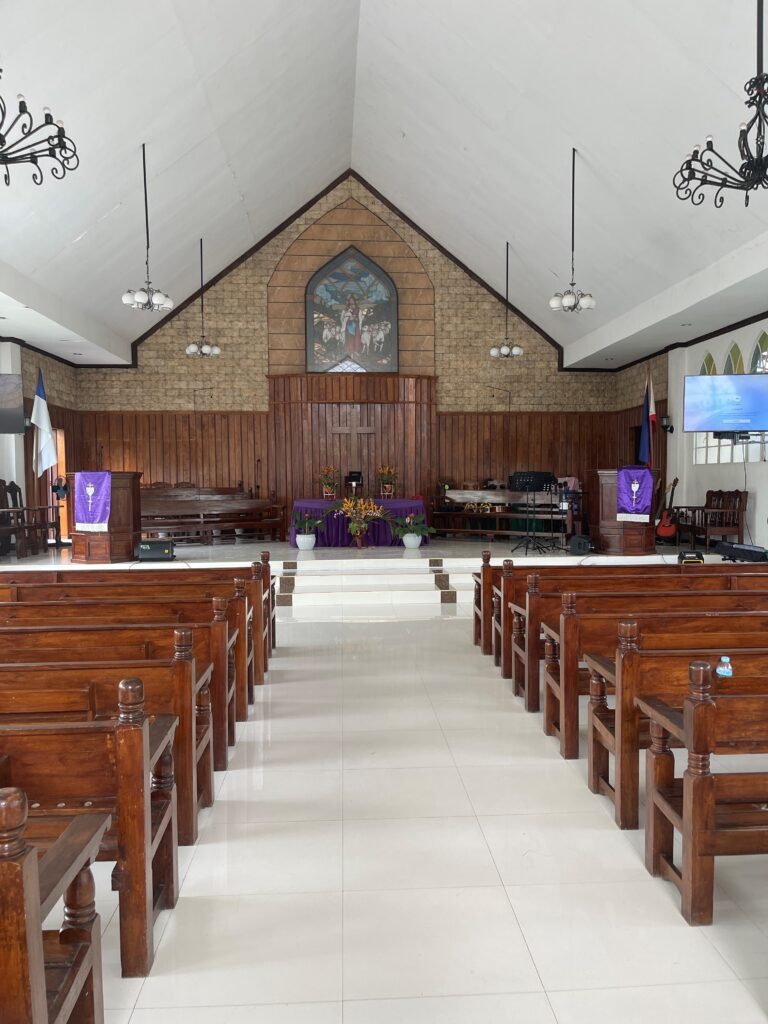 by Rev. Dr. Ann Muir, Kairos Milwaukie UCC, Portland, OR Eastern Visayas team From February...
Read More