Kirchengemeinschaft (Germany)
'Kirchengemeinschaft' between the UCC and the Union of Evangelical Churches (UEK) in Germany
In 1981, General Synod declared a relationship of "church communion" (Kirchengemeinschaft) with the Evangelical* Church of the Union (EKU). The EKU was a historic union of the Lutheran and Reformed traditions in Germany. It was the ancestral church of many German-American pioneers who founded the "Evangelical Synod in the United States"—one of the UCC's antecedent traditions.
In 2003 the EKU joined with other "United" and Reformed churches in Germany to create a larger body: the Union of Evangelical Churches (UEK). The commitments of the 1981 declaration of Kirchengemeinschaft will be transferred by the action of both churches to the new UEK.
Relationships between the U.S. and German churches are broad and deep. A number of UCC congregations partner with Evangelical parishes in Germany, and there are formal exchanges between UCC Conferences and their partner Landeskirchen (regional churches) of the UEK. Youth and clergy exchanges are common. The leadership of the two churches frequently make common cause on issues of international relations and social justice.
* While "evangelical" in the U.S. is often understood to mean a certain conservative tradition of Christianity, in most other languages the word simply means "Protestant." The first Christians to call themselves "evangelical" were the churches of the Lutheran Reformation in Germany; most Protestant bodies in Germany call themselves "Evangelical," "Evangelical Lutheran," or "Evangelical Reformed." Luther chose the word because it closely identified the Reformation with the Gospel: the Greek word for Gospel is evangelion, so an "evangelical" church can be understood simply as a "Gospel church."
UEK Website
2011 UEK Synod affirms Kirchengemeinschaft
2003 General Synod Reaffirms Kirchengemeinschaft
1981 General Synod affirms Kirchengemeinschaft
Criteria to apply for activities that support Kirchengemeinschaft from the UEK Forum Fund
German Partnership 40th Anniversary Celebration at General Synod 2021
  Current Relationships
Conference
UEK Partner
California, Nevada
Northern Evangelical Church in Berlin-Brandenburg Oberlausitz
Central Atlantic
Evangelical Church in Central Germany
Kansas-Oklahoma
Baden
Indiana-Kentucky
Westphalia
Michigan
Pomerania
New York
Hesse-Nassau and
Berlin City Center Evangelisher Kirchenkreis Berlin Staatmitte
Ohio
Westphalia
Pacific Northwest
Evangelical Church in Berlin-Brandenburg Oberlausitz
Penn Central
Evangelical Church in Berlin-Brandenburg Oberlausitz and Evangelical Church of the Rhineland
Penn Southeast
Evangelical Regional Church of Anhalt
Penn West
Pomerania (This relationship is currently dormant)
Southern
Evangelical Church of the Rhineland
Wisconsin
Evangelical Church in Berlin-Brandenburg Oberlausitz and Evangelical Church in the Rhineland
Council for Health and Human Service Ministries (CHHSM)
Diakonie in the Rheinland, Westphalia, and Lippe
Resources
Support this Ministry
To make a gift for this ministry online or by check use the online donation page.
100% of your gift will be directed to Kirchengemeinschaft (Germany)
You will receive updates on the work in this area as they become available
Share in the vision of God's abundant life for all people
---
Related Content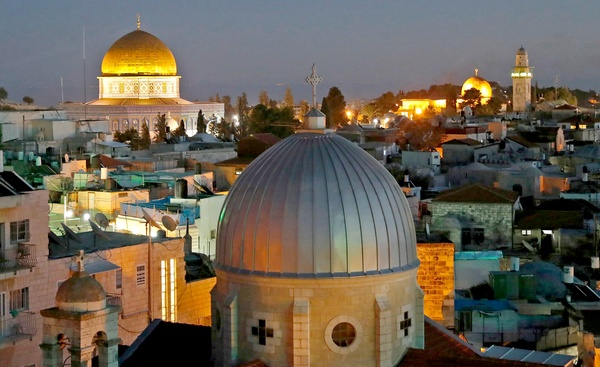 Ahead of his meeting with Israeli Prime Minister Benjamin Netanyahu, which took place last week...
Read More