Grandmothers of Plaza de Mayo, Argentina
Abuelas de Plaza de Mayo, Argentina
Grandmothers of Plaza de Mayo is an organization that helps to recover children, today adults, who were born to women disappeared during the military dictatorship, 1976-1983. Among the many people who were disappeared during this period, there were pregnant women who were kidnapped, held until they gave birth, and then murdered, except in at least one case of a recovered child whose mother survived. The disappeared women were held in detention centers before giving birth and their subsequent murder; some of these detention centers are preserved today as examples of the brutality and violations of human rights of the Argentine military dictatorship.
The stolen children were given by the military to families for adoption. Meanwhile, the babies' grandmothers desperately searched for them and their disappeared mothers, and eventually decided to unite. Thus in 1977 and during the dictatorship, the Grandmothers of the Plaza de Mayo was established. Today, the Grandmothers is an officially recognized non-governmental organization. They are dedicated specifically to investigating and identifying their grandchildren, in order for the grandchildren to return to their original families. The Grandmothers have worked relentlessly to recover their grandchildren, and to uncover the details of the disappearances of their daughters.
Almost 400 grandchildren have been recovered over the decades. These grandchildren and their extended families carry on the search for other stolen grandchildren since most of the grandmothers are now quite elderly or have passed away.
The Grandmothers of Plaza de Mayo use diverse ways to creatively communicate their message and further their search.  The Grandmothers have worked with filmmakers to produce short films as well as short videos and audio clips which are broadcast on radio and television programs to spread awareness about their search for missing grandchildren. In partnership with other organizations, the Grandmothers have put on theater presentations to tell the stories of some of their grandchildren. They host a winter festival for young children, with games and live screenings of some of the films they have made. In recent years, they have utilized the social networks Twitter and Facebook effectively to spread their message broadly.
The Grandmothers use all of these media as they spread their message through their organizational relationships with teachers, unions, students, social organizations, and political groups.  An example of this is the training the Grandmothers offer for primary school teachers each year.
Additionally, the Grandmothers of the Plaza de Mayo have continued to expand their search through legal means. They successfully have pushed for the declassification of international documents from foreign governments such as the United States Department of State, and then review the documents for clues to the whereabouts of disappeared grandchildren.
One of the short clips produced as a commercial spot for television broadcasts
Support this Ministry
To make a gift for this ministry online or by check use the online donation page.
100% of your gift will be directed to Grandmothers of Plaza de Mayo, Argentina
You will receive updates on the work in this area as they become available
Share in the vision of God's abundant life for all people
---
Related Content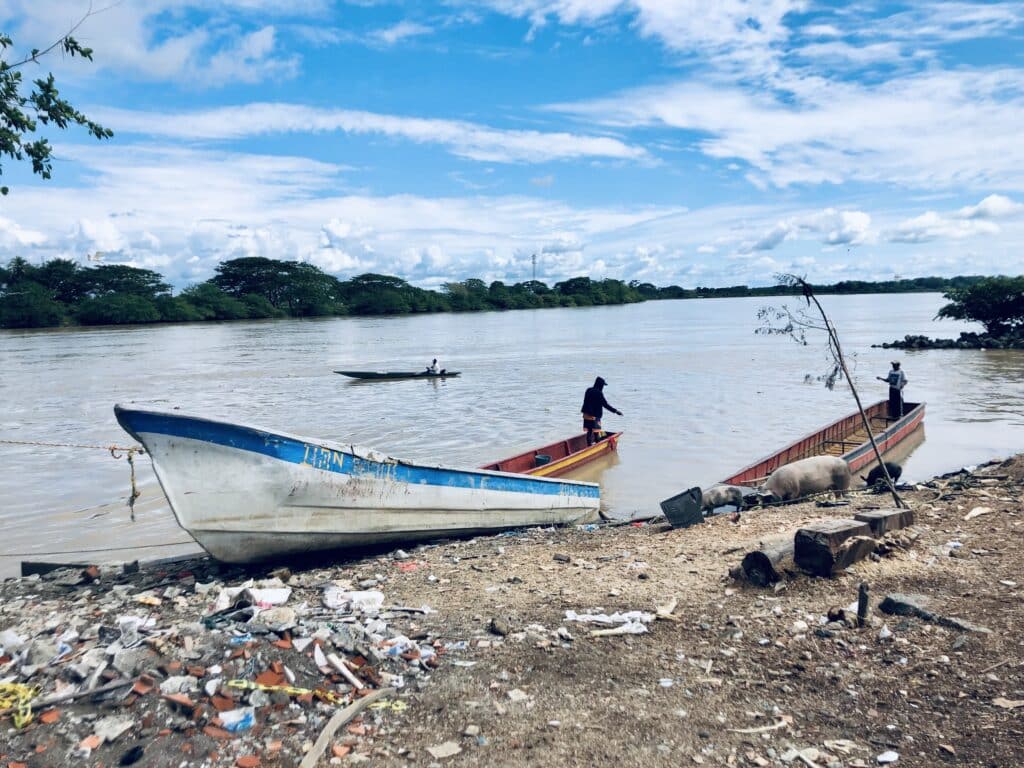 Alex Maldonado-Lizardi and Xiomara Cintron-Garcia serve with Justapaz in Colombia. Camilo...
Read More