AMANESER 2025, Puerto Rico
The Alliance for Sustainable Resources Management (AMANESER 2025) is an ecumenical network of grassroots organizations whose purpose is to promote sustainability in Puerto Rico so that the island can design its development as "prosperous, fair, democratic, sustainable and happy."
To this end, AMANESER 2025 is beginning to equip local communities with the organizational and material resources to improve their resiliency during disasters and to reduce the community's dependency on outside assistance in responding to these disasters. Material resources provided to the community include:
solar energy panels

community refrigeration system

rainwater harvesting system, which can hold 2,000-4,000 gallons
individual water filters that can filter up to 30,000 gallons
battery operated communication devices
Each community will develop its own strategic plan for becoming a more sustainable community in the face of climate change. In walking with the community, AMANASER 2025 will provide technical and organizational training. Through this process, each community will come together to write a vision statement, identify priority areas, and develop strategies and activities to work toward their vision for the future.
The connections between climate change and Christian spirituality are at the core of AMANESER's work. AMANESER 2025 facilitates conversations on how addressing climate change and creating resources for a more sustainable future are social issues and moral and religious ones.
AMANESER 2025 shares a history of community work and education with its predecessor, Industrial Mission of Puerto Rico. The Industrial Mission was founded in 1969 to give ecumenical support to workers and provide a forum of dialogue between workers and industrialists. Funded by the World Council of Churches and seven or eight Christian denominations in Puerto Rico, it provided support for the health and safety of workers. Such abuses as permitting sanitation workers to ride on the side of the truck and subjecting workers to dangerous pollution conditions demanded immediate attention. At that time, Industrial Mission also acted in the vanguard of all environmental problems, regardless of their magnitude. AMANESER 2025 inherited the Industrial Mission´s history, now focused on community education, organization, project design, and advocacy to promote sustainable development in the context of climate change.
February 2018 Update from Global Ministries Partners on Hurricane Maria Recovery
Support this Ministry
To make a gift for this ministry online or by check use the online donation page.
100% of your gift will be directed to AMANESER 2025, Puerto Rico
You will receive updates on the work in this area as they become available
Share in the vision of God's abundant life for all people
---
Related Content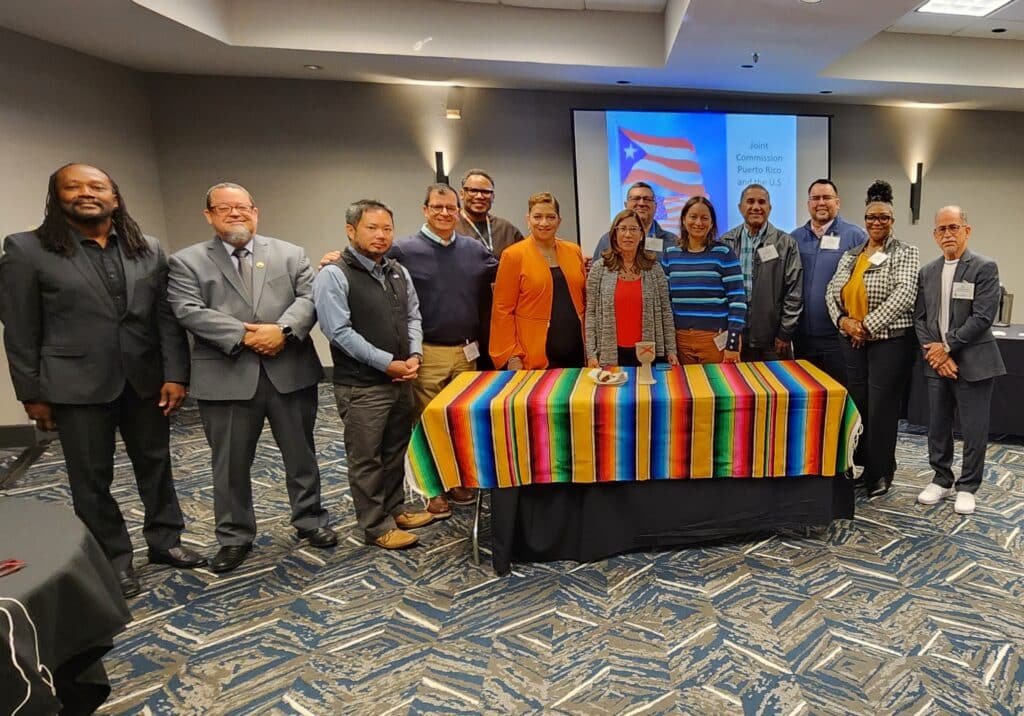 The Joint Commission between the Christian Church (Disciples of Christ) in Puerto Rico and the...
Read More