Hope Builders Home, Puerto Rico
Hogar de Niños Forjadores de Esperanza, Puerto Rico

Click here to read the most recent update from Hope Builders Home.

The Hogar Forjadores de Esperanza, or Hope Builders Home, is located in Bayamón, Puerto Rico, and a home for approximately 20 boys coming from different backgrounds.  Hope Builders Home first opened their doors in 1902, as a ministry of the newly established Christian Church (Disciples of Christ) in Puerto Rico.  After 12 years of providing a home for orphaned boys, Hope Builders Home closed its doors.  However, in 1994, as a ministry sponsored by the Christian Church (Disciples of Christ) in Puerto Rico, the Hope Builders Home was reopened and provides a home and cares for young boys.  Children arrive at the home from very different circumstances such as victims of abuse, orphans, or sometimes runaways.  Each child at Hope Builders Home is placed in the home through the Commonwealth of Puerto Rico's Department of Family Services.  Whether the child was removed from their home due to a problematic family situation, or did not have a home and was placed in the care of the Department of Family Services, each child that arrives at Hope Builders Home is welcome to stay until they reach an age of independence.
The staff and volunteers at the home coordinate every area of care for each child living at Hope Builders Home including: clothing, education, medical care, dental care, psychological assistance, art, theater, and occupational and speech therapy. Since their reopening, many boys have grown to leave the home to become mechanical engineers, cooks, electricians, physical therapists, social workers, and construction workers.
As a residual result of the economic crisis in Puerto Rico, government funding for organizations providing services such as Hope Builders Home's services has been cut dramatically.  This has created challenges for Hope Builders Home in the past few years, and has required the home to become more creative in raising funds to continue to provide the level of care for each child living at the home.  Hope Builders Home organized a concert fundraiser in 2015, with a performance by renowned Puerto Rican pianist, Adlan Cruz.  This is one example of the new and creative ways Hope Builders Home is raising funds in order to continue to provide excellent care for each child at the home. Hope Builders Home says, "We are grateful to God that our needs have always been covered by generous people who support us and are concerned about the children."
Update: August 2017

In recent years, Hope Builders Home celebrated:
Children were able to be involved in church activities, community programs and Disciples of Christ church summer camps.
A fence, bathrooms, and storage area for physical education equipment were constructed at the facility and asphalt was applied to the parking lot.
Computers were donated to improve the children's at-home learning resources.
Three children received scholarships to attend a music institute.
Children raised at the Home have accomplished many steps toward a bright future. Of residents who have become young adults and are transitioning to a life outside Hope Builders Home, one youth completed his training in light mechanics and is working in this field.  Another young man who grew up at Hope Builders Home completed training as a chef and is working and living independently. A third youth is currently studying computer repair and installation.
Currently, 17 boys live at Hope Builders Home, and they are receiving a wide range of assistance to support them in their growth and wellbeing. Staff members have noted that there have been significant gains in enjoyment of activities, expressing positive feelings, and academic achievement among the children at the Hope Builders Home. The Home provides clothes and hygiene supplies, sessions with social workers, Christian education, medical appointments, dental services, tutoring, and speech therapy, as well as transportation to and from school. Hope Builders Home's most urgent priority is to continue to offer these services as much as possible despite the present economic downturn.
Additionally, staff members are hopeful that in the future Hope Builders Home will construct of a recreational area, a pavilion, a garage for the Home's vehicles, and to replace old windows in the dormitories. However, as the financial crisis of Puerto Rico continues, nonprofit organizations have suffered a severe cut in funding. Hope Builders Home is no exception. Before the start of 2017, Puerto Rico's Department of Family ceased to give monetary support to Hope Builders Home and the other children's homes around the country. Churches in Puerto Rico have been very kind in their help to the Home, but still many expenses remain to be covered. Global Ministries welcomes gifts in support of the Hope Builders Home. In the words of the Hope Builders Home director, "Your contribution and your prayers continue to be an instrument of blessing."
Update: August 2018
The largest impact on the Hope Builders Home in the last year was the landfall of Hurricane Maria on September 20, 2017. The boys rode out the storm at the home's facilities. The facilities were badly damaged in Hurricane Maria and many of the boys were deeply impacted by the storm. Hope Builders Home has been hard at work providing the needed counseling and emotional care for the boys after this traumatic event. Hope Builders Home continues to provide for the boys in its care through these new challenges.
Hurricane Maria impacted Hope Builders Home in several ways:
Debris had to be removed and areas cleaned

Administrative, storage, kitchen, dining room, and laundry areas were damaged along with much of the roof and many windows.

Hope Builders Home had to continue to provide safe care for children in the midst of damaged facilities.
Hope Builders Home experienced a significant material loss of basic needs items such as food and clothing. Other basic needs, such as water, were scarce. What little of these items were available was very expensive.
The main method of transportation, the bus, was damaged and waterlogged.
The boys were without classes for several months and the Hope Builders Home had to provide programming to keep them engaged.
A power generator was stolen.

As Hope Builders Home looks towards the future they have several exciting goals:
Continue the rebuilding that is well underway so that Hope Builders Home can celebrate 25 years of operation in December 2018.
Continue serving the 20 boys who currently live at Hope Builders Home.
Install a fire alarm system which will cost about $12,000 and is required by the local government.
The Hope Builders Home continues to see signs of hope in the boys who have grown up and have gone on to become professionals in various disciplines, many of these men still visit and share with the boys currently at the home.
Update: October 2020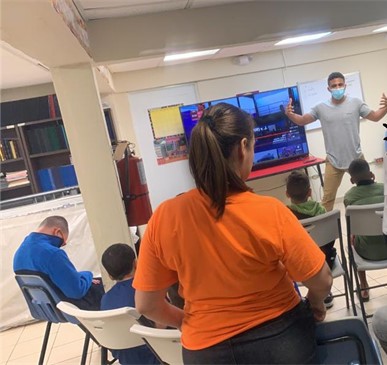 In 2020 Hope Builders Home continued to improve its ability to serve and care for the children who live there. Hope Builders Home focused much of its effort on expanding staff capacity to serve children with mental health needs. Staff members received continued training in treating and caring for children with diagnosis such as attention deficit, anxiety, depression, and autism.
Hope Builders Home shares the story of one child, Esteban. Esteban arrived at Hope Builders Home at age 12, diagnosed with autism. Esteban came to Hope Builders Home from a traumatic situation and was non-verbal, rarely left his bed, and had a very hard time with daily tasks. When Esteban arrived at Hope Builders Home, he was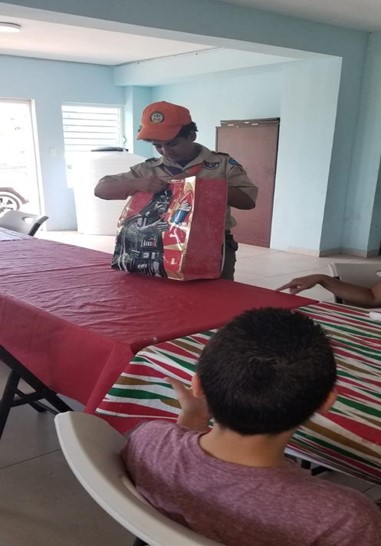 evaluated by mental health professionals and began to receive therapy and medications to assist him in his growth and learning. As months passed Esteban began to connect with those around the home home and he began to learn to communicate and enjoy daily life. Esteban still has much further to go but now has the care and resources he needs to learn and grow.
In the future Hope Builders Home plans to continue to increase their ability to care for children in this way building a comprehensive therapy area where therapists can work with children. Hope Builders Home also plans to recruit additional staff who can provide the best care for children with complex mental health diagnosis.
Support this Ministry
To make a gift for this ministry online or by check use the online donation page.
100% of your gift will be directed to Hope Builders Home, Puerto Rico
You will receive updates on the work in this area as they become available
Share in the vision of God's abundant life for all people
---
Related Content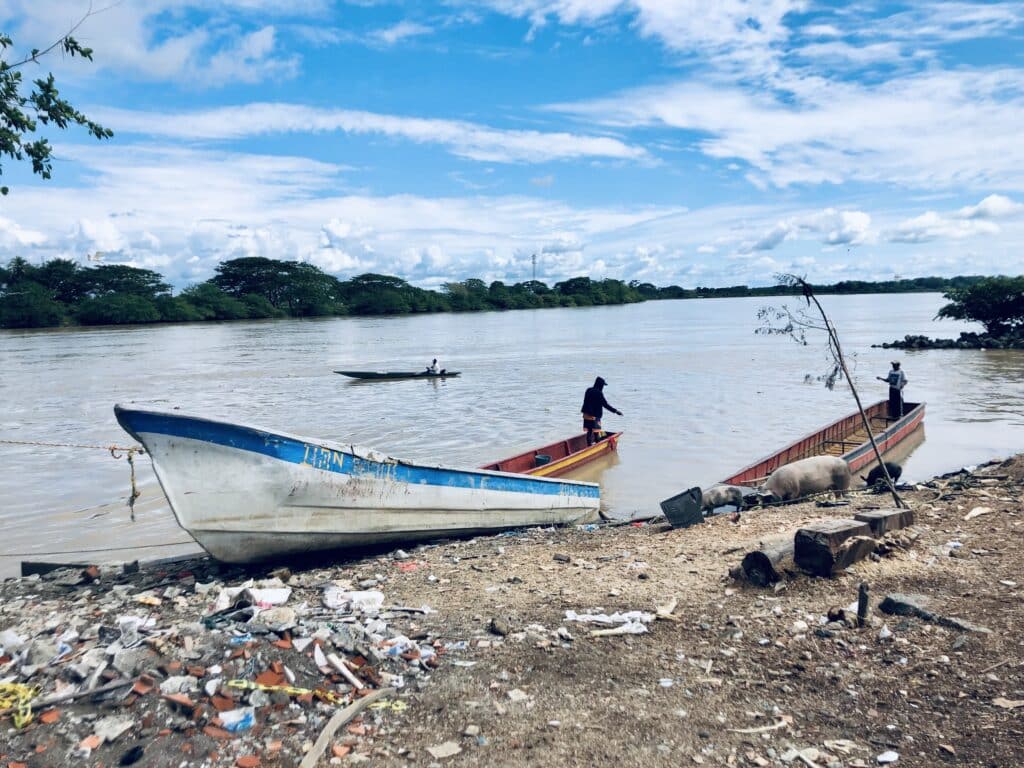 Alex Maldonado-Lizardi and Xiomara Cintron-Garcia serve with Justapaz in Colombia. Camilo...
Read More