National Interreligious Leadership Initiative
Global Ministries partner, the National Interreligious Leadership Initiative
U.S. Jewish, Christian and Muslim religious leaders are united in working together for peace with justice for Israelis, Palestinians and all peoples in the Middle East. The leaders believe that America has an inescapable responsibility and an indispensable role to provide creative, determined leadership for building a just peace for all in the Middle East. They believe that achieving Arab-Israeli-Palestinian peace will have positive reverberations in the region and around the world. Encouraged by the U.S. decision to host a conference for peace in the Fall of 2007, leaders in the Interreligious Initiative offered several recommendations they believe would help assure success of the Annapolis conference.
The path to peace requires a rejection of violence and an embrace of dialogue and negotiations. This path demands reciprocal steps that build confidence on all sides. Such a path can lead to a future of two states, Israel and Palestine, living side by side in peace with security and dignity for both peoples and to a future of stability in the region with Israel living in peace and security with its Arab neighbors.
Support this Ministry
To make a gift for this ministry online or by check use the online donation page.
100% of your gift will be directed to National Interreligious Leadership Initiative
You will receive updates on the work in this area as they become available
Share in the vision of God's abundant life for all people
---
Related Content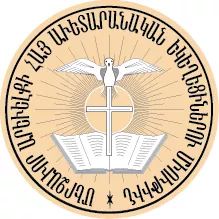 The Union of the Armenian Evangelical Churches in the Near East issued the following statement on...
Read More