Peace process at stake after the first round of Colombia's Presidential Elections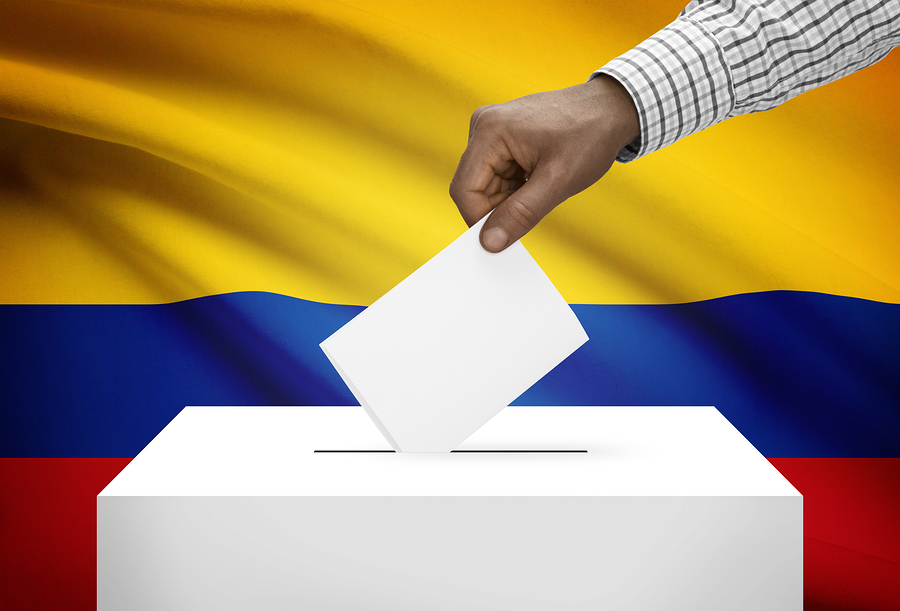 Colombians went to the polls this past Sunday to elect their new President. Since Juan Manuel Santos cannot run for another term, the ballots included candidates that represented the wide spectrum of political ideologies in this South American country. As they failed to elect a president on the first round (neither candidate could get the required 50% plus one number of votes to win the first round), two main candidates will dispute the second round to be held on next June 17th. Iván Duque, a right wing conservative, took the largest share of the vote on Sunday with 39%. Gustavo Petro – a leftist leader and former mayor of Bogotá, came second with 25% of the votes. In a close third place, Sergio Fajardo, a more moderate candidate, received 23% of electoral support. It remains to be seen if Fajardo, a former mayor of Medellín, will back Petro in the second round.
The Reverend Milton Mejía, leader of the Interchurch Dialogue for Peace and General Secretary of the Latin American Council of Churches shared some reflections with Global Ministries regarding the results of this first round of Presidential Elections in Colombia and its possible effect on the Peace Process on that country:
"The results of the first round reflect a sector of society that supported the candidate promoted by former president Uribe who opposes the peace agreement with the FARC and the peace talks with the ELN. There are other sectors that support the peace process, but divided their votes among the candidates Sergio Fajardo and Gustavo Petro. The final dispute will be between Ivan Duque, candidate of former President Uribe, and Gustavo Petro who participated in the demobilized M19 guerrilla in the early 90's of the last century.
There is a strong debate fed from two different kinds of fear: either the fear to go back to the times of Uribe where the war increased or the fear coming from the extreme right-wing sector of Colombian society, warning that Gustavo Petro will transform Colombia into another Cuba or Venezuela. From the perspective of the Colombian churches that have accompanied the Peace Process, we are concerned that there is a strong possibility that a war time could return to the country. Colombian people participated like no other election in years. And there were many young people who went out to vote for Fajardo and Petro but there is another sector that insists on continuing the civil war. As a pastor, I think it is necessary to pray and educate so that people understand that Peace will bring greater well-being to all Colombians."
Angel L. Rivera Agosto is Global Ministries Area Executive for Latin America and the Caribbean.