Peacemaking, Piece-by-Piece
The very last day of January saw an amazing thing happen in Lebanon. The country, whose people had gone to the polls nine months earlier to elect a new government, could finally say that they had one.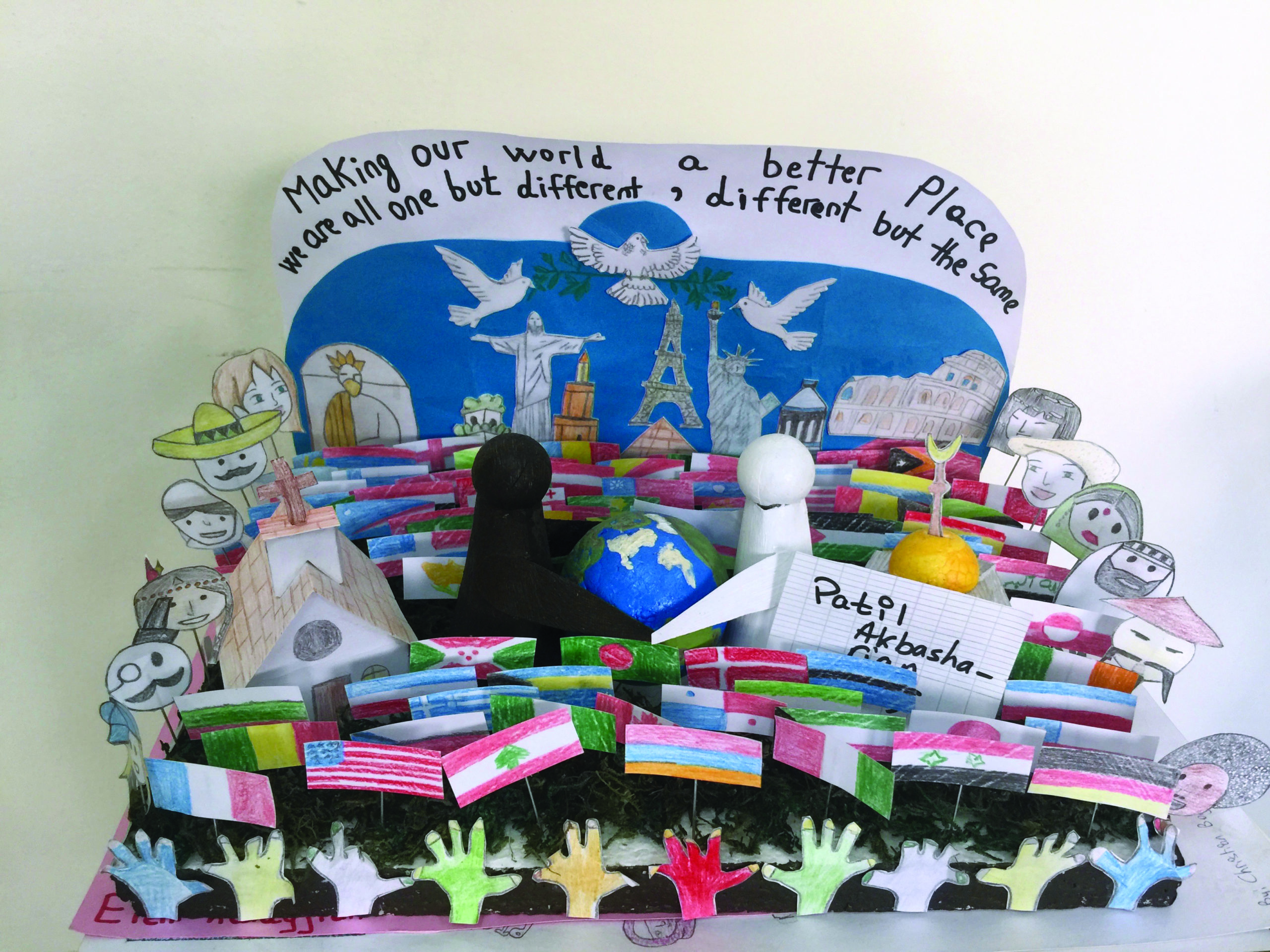 A "national unity" government was agreed upon, with various political parties taking a share of the cabinet posts, and leaving the population wondering what this will mean for the country's stumbling economy, crumbling infrastructure, ecological damage, emigration of its youth, and more. Nearly thirty years after the end of its civil war, Lebanon is still struggling to emerge from the turmoil that made its name synonymous with danger and unrest.
The same day of the new government formation marked the completion of two years of our service here in Lebanon. Looking at all that goes on in the world from the perspective of a small community (Armenians) in a small country (Lebanon) viewing the drama and intrigue caused by big countries has given us a better appreciation of the importance of acting on a small, incremental, local level to effect change. Whether it has to do with one's Christian testimony, with weighing the pros and cons of staying or leaving, with trying to do one's part in promoting recycling, or with myriad other issues, it is clear that Lebanon needs visionaries who will commit to work for change in the long-run and not be disheartened by the realities of the immediate times. We hope that we are a part of that group; or, to borrow from a well-known modern adage, "think global, act local," we strive to think "eternal" and act "right here, right now." What nations and ethnic groups the world over strive for is to have peace, or as the biblical promise states, for each to dwell safely "under one's own vine and own fig tree" (Micah 4.4 and elsewhere). In the intense heat of Beirut summers, how we wish we could enjoy the shade of a spreading grapevine covering our patio or regularly eat the generous yield of our own fig tree! Yet that striving for peace does not happen through a cataclysmic event, though the Bible points us ahead to that, but in the "right here, right now." It happens when people of faith and good will commit to working day-by-day, in small, singular ways, unconcerned about the fickle graces of social media.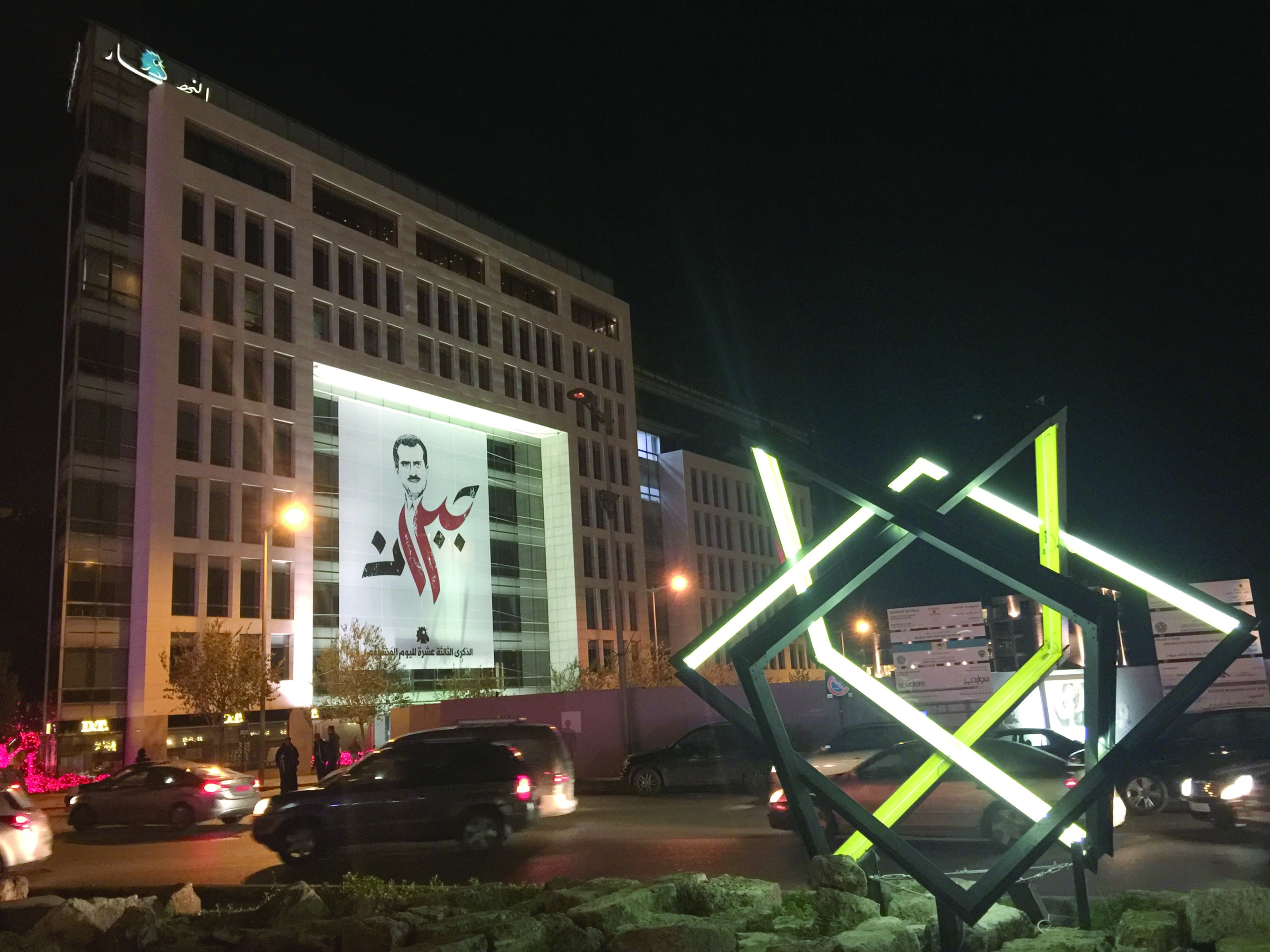 This is the aim especially of the educational ministries of the Union of the Armenian Evangelical Churches in the Near East (UAECNE). Since the days of the Armenian missions in the 19th century, when American Board of Commissioners for Foreign Missions missionaries worked with Armenians, Assyrians and Greeks to raise the standard of learning of both girls and boys through the establishment of countless schools, colleges and seminaries, the UAECNE churches have made sure that each church also established a school right next door. That day-by-day exposure to knowledge and character-building, with the Bible as its basis, has been central to the Union's efforts, especially after the annihilation of the Armenian population in the Ottoman Empire, after the destructive civil war in Lebanon in the last century, and after the war in Syria of this century. Generation after generation of strong, educated people emerged from the UAECNE's efforts, and as they emigrated in large numbers to the West, they took their Christian character and peace-building skills with them.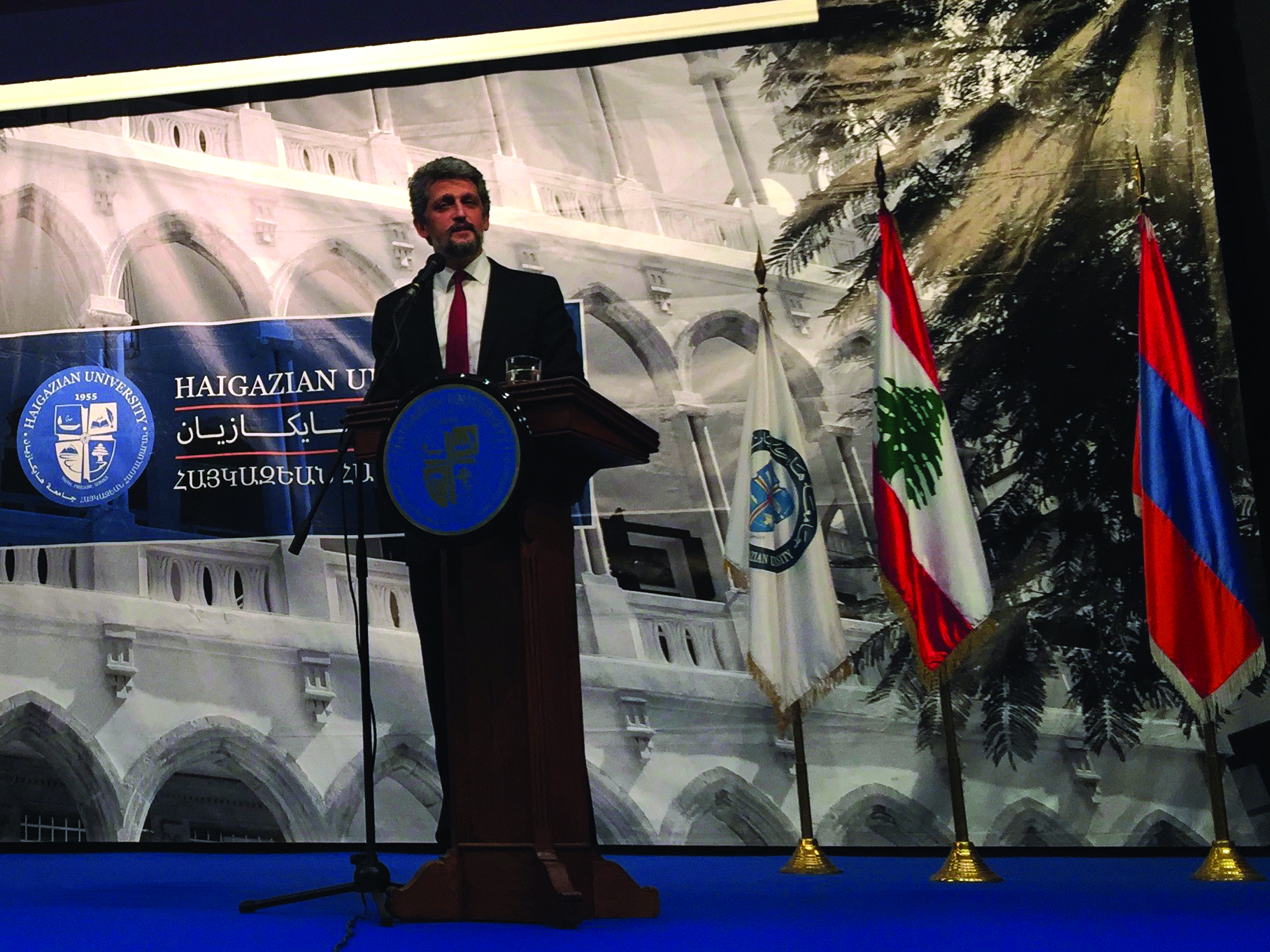 Today, that work continues. Though battered about by inflation, lack of donors, and social and political instability, Armenian Evangelical schools in Lebanon and Syria give their students quite a high standard of education according to the governmental curriculum, while teaching them to sing, pray, and worship in Jesus' name, and to proudly continue their ethnic Armenian heritage. As they spend year after year in these schools, they are guided in considering how and where they might further their education, not just for their personal benefit or individual advancement, but also for the good of their country. Through his administrative, pastoral, and personal work, Nishan is very active in continuing this effort of the UAECNE. Many Armenian students, as well as Arab Christian and Muslim students, go on to attend Beirut's Haigazian University also an Armenian Evangelical institution, and owned by the UAECNE and the Armenian Missionary Association of America (AMAA). There, piece-by-piece, friend-by-friend, they get to know the great variety of communities in Lebanon, and build not walls, but a mosaic in their thinking about those who are different than them. It has its challenges, but the university's commitment to its peacemaking principles remains strong. Maria currently spends most of her time in administrative support at Haigazian in the Development and Alumni offices. Alongside its training of school teachers and businesspeople, Haigazian is providing a way for students of limited means, including some Syrian refugees and many, many Lebanese students, to obtain higher education and advance despite the ubiquitous presence of war. 
In the past year we have witnessed two initiatives at Haigazian, led by Christian and Muslim students, which seek to create a more compassionate society. In one, students developed a social media app that would help users to identify religiously pejorative terminology, trading it for neutral or positive expressions about people of other faiths. In the other project, students brought attention to the plight of foreigners in the domestic service industry who have virtually no rights, and are at the mercy of their sometimes merciless employers. A final example was Haigazian's hosting a member of the Turkish parliament, Mr. Garo Paylan, for a lecture in January. Mr. Paylan, who is of Armenian descent, encouraged the audience, also primarily Armenians, to think differently of Turks and Turkey, not as outsiders but as the sons and daughters of that land; not as natural enemies, but as allies of all those, no matter what their ethnicity, who seek a democratic future for Turkey. Our deep gratitude goes to each one who believes in and supports this piece-by-piece effort through praying and heartfelt giving. We wish we could relate more stories here of the good things that God is doing in this part of the world, but if you want to be encouraged and inspired with hope as a Christian, we invite you to pay a visit to this region and see for yourself that indeed "blessed are the peacemakers… the children of God!" (Matt. 5.9) 
Nishan Bakalian serves with the Union of Armenian Evangelical Churches in Lebanon. His appointment is made possible by your gifts to Disciples Mission Fund, Our Church's Wider Mission, and your special gifts.