Pentecostalism, Ecumenism, and Social Transformation in Venezuela
The Evangelical Pentecostal Union of Venezuela (UEPV, acronym in Spanish) celebrated its 61st anniversary and held its Assembly from November 15 to 18, 2018 at the Bender Center in Barquisimeto, Lara State, Venezuela. PENTECOSTALISM, ECUMENISM AND SOCIAL TRANSFORMATION was the theme of the Assembly, which provides the basis for their anniversary. Through this Assembly, the UEPV received lectures from Rev. Dr. Carmelo Álvarez, Global Ministries Long-Term Volunteer working as UEPV´s Theological Adviser, and Rev. Roger Cabezas, President of Faith and Sanctity Pentecostal Church of Costa Rica.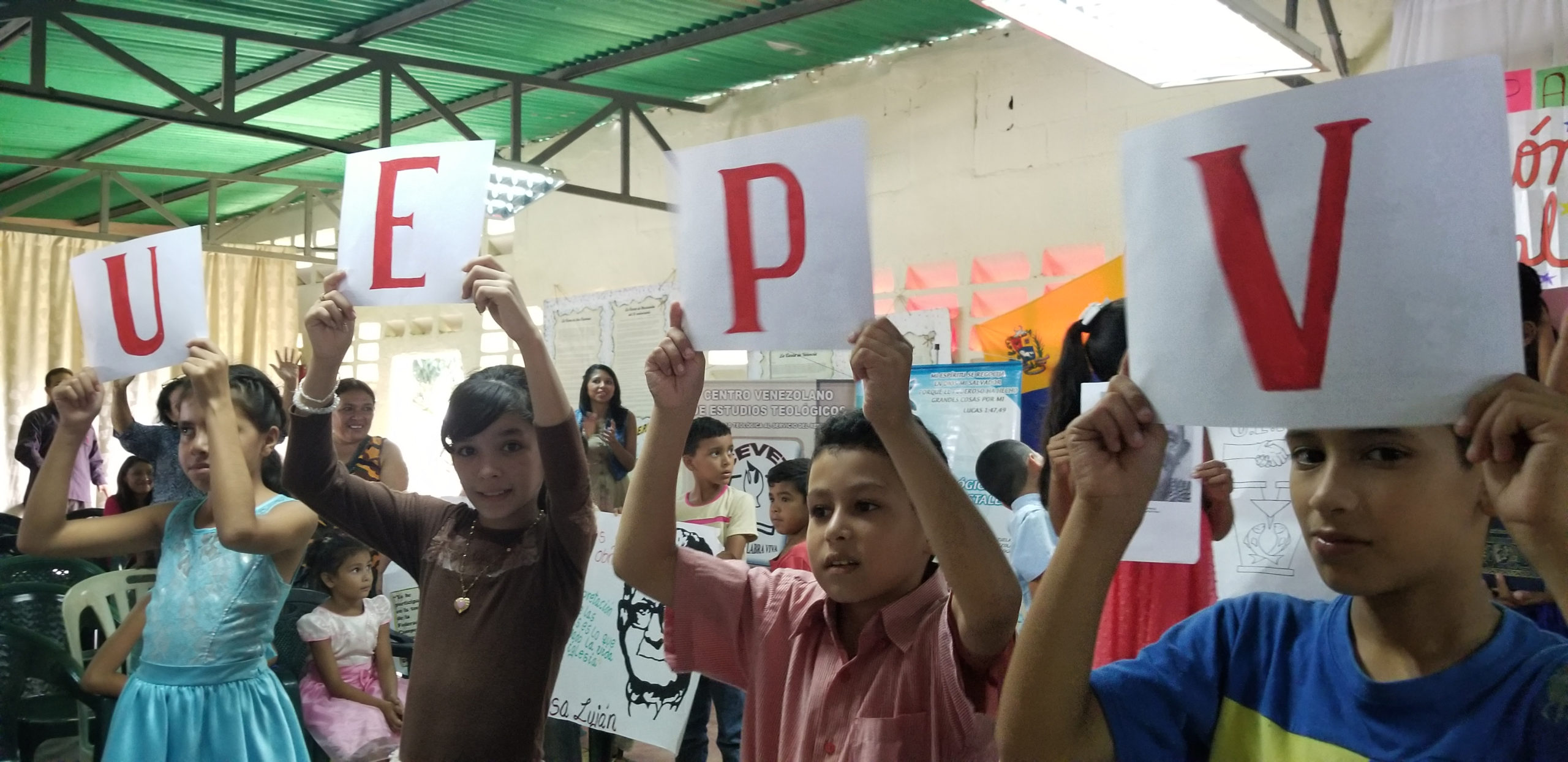 In addition, Norma Alcázar, Project Advisor of Xilótl, a Mexican ecumenical organization specialized in communal development, and Rev. Angel L. Rivera-Agosto, Area Executive for Latin America and the Caribbean for Global Ministries, were the speakers of the Assembly. The following themes were shared by the presenters and are based in the history of national Pentecostalism in Latin America: Pentecostalism and Social Justice; Sustainable and Accountable Development; and Ecumenism of the Spirit: Relation between Pentecostal Churches and the Christian Church (Disciples of Christ) in the United States and Canada and the United Church of Christ in the United States, respectively.
The UEPV affirmed its identity within what has been called "original Pentecostalism," which anchors its roots in the national ecclesial expressions of Latin American and Caribbean countries, as well as its connection to the processes of affirmation of human rights, social justice, and spirituality of solidarity. In its songs and liturgies, and in the sharing of daily reflections, the UEPV affirmed its connection with the Venezuelan culture as well as its particular Pentecostal identity. Likewise, in the context of the anniversary, the Center for Venezuelan Theological Studies (CEVET, acronym in Spanish) graduated more than 50 students of its Socio-Theological Studies Diploma Program, in agreement with the "Andres Eloy Blanco" Polytechnic Territorial University (UTPAEB, acronym in Spanish) of Lara State in Venezuela. This diploma will allow graduates to continue their studies at the Territorial University as well as obtain an additional tool for their respective congregational ministries. Among the graduates is Bishop Amelia Rodríguez de Sosa, 97 years old, who is the widow of UEPV founder, Bishop Exeario Sosa-Luján. Bishop Rodríguez also took courses sponsored by CEVET-UTPAEB and inspired young generations to continue seeking theological education and social awareness.
The UEPV also sponsored workshops on socio-productive processes aimed at the development of potable water projects, solidarity crops, and the development of alternative tourism as ways to face the economic crisis that the Venezuelan people are going through, a product of the economic blockade promoted by First World nations. At the Assembly, participants brought coffee, cocoa, agricultural products, and other prepared foods to meet their own needs. All this is linked to a spirituality of joy, commitment, and solidarity, which was expressed in the worship and reflections of the event.
Fe y Esperanza Viva (Faith and Living Hope) is the title of one of the hymns that were sung in this Assembly. The last stanza is written as follows:
Nos vamosa organizar,        (We will organize ourselves)
con fuerzay sabiduría         (with strength and wisdom)
y seguiremoscantando       (and we will go on singing)
y luchandoporla vida         (and fighting for the wholeness of life)
As the composer of this song and UEPV´s Deputy General Bishop, Rev. Eseario Sosa-Rodríguez said to the participants of the Assembly, "regardless of the crisis, regardless of the economic blockade imposed by First World countries, in Venezuela, we are a grateful people of the Lord."