Agricultural Development Initiatives
Zimbabwe – Zimbabwe Council of Churches (ZCC)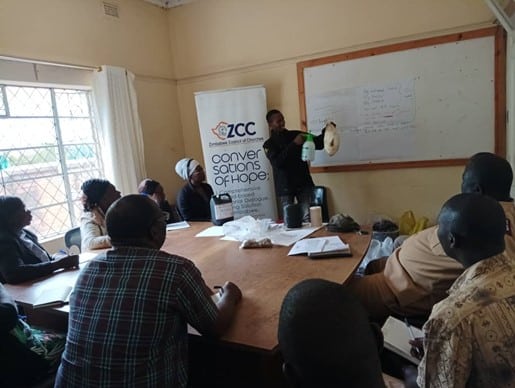 The Zimbabwe Council of Churches has partnered with Global Ministries since 1964. The council has twenty member churches, nine associate member churches, and two observer members. The Zimbabwe Council of Churches' mission is to meet the needs of their communities, proclaim the gospel, develop their capacity to be self-sustaining, and speak with one voice on issues of national interest.
ZCC's agricultural development initiatives are designed to strengthen local capacities toward sustainable agricultural production. This goal is accomplished by training local church leaders on these practices. Through the support of Global Ministries, ZCC recently trained ten church leaders from eight member churches in Bulawayo on small-scale oyster mushroom production. To reduce their carbon footprint, the participants were encouraged to plant trees, recycle materials, and follow proper waste disposal methods for used plastic mushroom bags.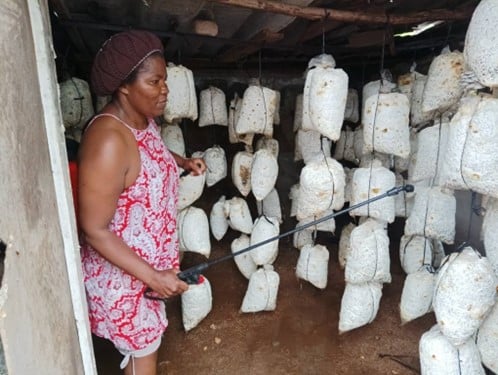 In addition to the training exercise, a small-scale oyster mushroom demonstration site was established using local and readily available resources. This site can be used for further training, exchanging tips and best practices, and continuing to build the local community's capacities. This project will improve food security, diversification of livelihoods, and household income. It was designed to utilize strategies the local community can quickly adopt given their specific economic and geographic circumstances. This project also encourages mentorship by connecting new farmers to experienced farmers who can offer technical services and guidance.
Support this Ministry
To make a gift for this ministry online or by check use the online donation page.
100% of your gift will be directed to Agricultural Development Initiatives
You will receive updates on the work in this area as they become available
Share in the vision of God's abundant life for all people
---
Related Content
Global Ministries is saddened to share about the passing of our sister, friend, and colleague,...
Read More