AMAA Relief for Families from Artsakh
Read the most recent update here
The Armenian Missionary Association of America (AMAA) is a long-time partner of the United Church of Christ and the Christian Church (Disciples of Christ), through Global Ministries. Founded in 1918, the AMAA is present in 24 countries around the world today. The AMAA runs many children's programs, provides relief and humanitarian aid, education, as well as church ministries.
Since late September 2020, the region of Artsakh (Nagorno Karabakh) at the border of Armenia and Azerbaijan, has been under fierce attack. Homes, hospitals, schools, and churches have been destroyed. The full-scale war has been described as one of the heaviest, most advanced battles in recent times. To date, more than 90,000 people, mostly women and children, have fled this region and are finding refuge in Armenia. Global Ministries has shared additional resources on the escalating violence and conflict in the Nagorno-Karabakh region, including a Prayer for peace and the National Council of Churches statement in support of Armenia and the Armenian Church.
The people who have migrated from their villages in Artsakh are now trying to find ways to adapt to the new realities in Armenia, where accommodations are scarce and means of support are meager. However, there are efforts taking place to provide clothes, hats, gloves, socks for families arriving from Artsakh. The AMAA has been arranging living spaces for families, meaning each AMAA center in Armenia has reached full occupational capacity. Also, the AMAA is providing families with food, medical and psychological care, spiritual support, and more. Social workers and AMAA volunteers are working on additional recovery sessions and support programs to address specific needs.
The AMAA is preparing for winter, knowing the need for shelter and clothing will become even more of a priority in these upcoming months. AMAA is preparing also to identify new ways to aid hospitals with urgent and critical medical supplies and creating new projects to address the long-term priorities for children and parents from Artsakh so they do not feel abandoned.

(photos from the Armenian Missionary Association of America)
Update: June 2021
Starting in late September 2020, the worst fighting in decades lasted for 44 long days in Artsakh. Evacuees amounting to almost 90,000, mostly women and children, had been displaced into Armenian lands. In the following months, many families started to return to Artsakh, while others chose to stay in Armenia. Before the war, there were around 150,000 individuals living in Artsakh, and it is estimated 120,000-125,000 have returned. The rest remain in Armenia for now.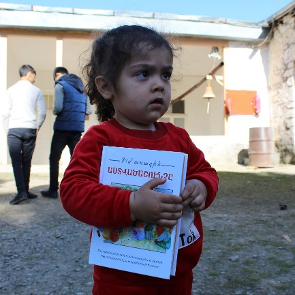 Following the war, the Armenian Missionary Association of America (AMAA) quickly embarked on its mission to provide not only relief but to offer long-term support. Responding in five areas, the AMAA has been providing clothing, educational e-learning, home renovations, family provisions, and child sponsorship. Since this response began, the AMAA has provided:
70 children from Artsakh with sponsorships since the war, with more waiting to be sponsored.
23 families have been enrolled in the Empower an Artsakh Family program.
320 Food parcels distributed to 320 families.
1,000 children's Bibles distributed to children.
1,000 sets of winter outfits to children from Artsakh, including tops, bottoms, winter shoes, socks, undergarments — 500 for boys and 500 for girls.
2,400 items of clothing distributed.
18 Artsakh villages visited by AMAA staff members, distributing supplies.
283 families provided with one-time cash assistance. This is in addition to families participating in the Empower an Artsakh Family program, and many include family members who lost their lives or were injured in the conflict.
Nine homes renovated in Stepanakert and six renovated in Martuni.
250 tablets have been distributed for e-learning.
In looking forward, AMAA has plans to renovate a new Kindergarten building in Stepanakert, which will expand the capacity of this school program from 120 to 200 students. The AMAA continues to provide support for families through the Empower an Artsakh Family program. The program provides a stipend for families over a two-year period, in addition to support from a social worker to assist in adjusting to a new life. The AMAA is continuing to provide e-learning support for school-aged children, food assistance programs, new clothing, Bibles, and offering new opportunities to participate in the sponsorship program for children from Artsakh
Support this Ministry
To make a gift for this ministry online or by check use the online donation page.
100% of your gift will be directed to AMAA Relief for Families from Artsakh
You will receive updates on the work in this area as they become available
Share in the vision of God's abundant life for all people
---
Related Content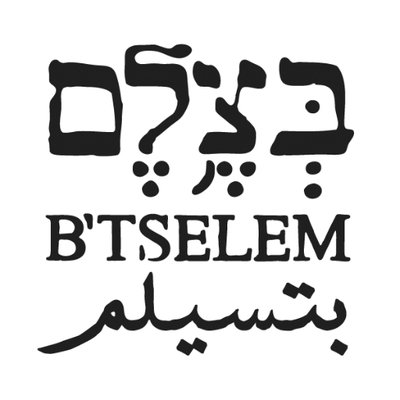 On Saturday, 2 December 2023, Israel bombed the neighborhood of Shuja'iyeh in Gaza City. The IDF...
Read More