Andrew Home
Institución De Niños Andrés
Andrew Home (Institución De Niños Andrés in Spanish) is a ministry sponsored by the Christian Church (Disciples of Christ) in Puerto Rico that houses 24 juvenile males between the ages of 5 and 12 who are referred by Puerto Rico's Department of Family. These boys come from backgrounds of negligence or abuse and have been removed from their original homes for their own safety and wellbeing. Upon arriving at Andrew Home, the organization becomes their official guardian and caretaker, as well as their place of residence until they reach adulthood. However, the staff at Andrew Home strive to make the organization more than just an institution or holding place for youth who need somewhere to go. The overall goal of this program is that children develop their full potential in a holistic manner through transforming and enriching experiences to prepare them to be people who can function successfully in life.
Andrew Home offers social worker and psychologist services to the children under its care in group settings as well as in individual-based sessions. In the fiscal year 2016, the Home's social worker helped children in 286 sessions and wellness reviews. During the same year, the psychologist held 281 sessions and wellness reviews with children, in addition to making 164 referrals to occupational therapists and 267 psychiatrist referrals.
Caretakers at the Andrew Home care for, protect, and maintain a safe and structured environment for the children. Staff and volunteers supervise the personal hygiene of each child, prepare meals, provide homework assistance, and offer transportation. To accommodate the boys' adolescent growth spurts and other physical needs, each child receives new clothes, footwear, and personal hygiene items every year. At Andrew Home, caretakers believe that participating in a variety of activities improves emotional and physical wellness. Children at Andrew Home are involved in educational and cultural activities, sports, socio-educational workshops, religious activities, and social gatherings. The coordination of these activities contributes positively to the social welfare and health as well as the emotional and physical development of each child placed in the Home.
International news has shared the grim financial situation of Puerto Rico. The economic crisis has caused thousands of Puerto Rican families to move away from the country to seek new opportunities. An economic recession and the decrease in local population have reduced the number of donors and volunteers supporting Andrew Home, greatly affecting the organization's budget. Since the Puerto Rican government declared bankruptcy, Andrew Home has seen an 80% decrease in funds received. The Department of Family in Puerto Rico currently has a million dollar deficit, which puts thousands of children at risk as emergency assistance is no longer readily available for children who are identified to be removed from harmful living situations. The cutbacks in government spending also mean that funding for children's homes which provide safe havens for youth, including Andrew Home, is dwindling. Global Ministries welcomes special gifts to support the Andrew Home as they provide life-giving ministry for youth under the Home's care.
The video below was made by the Andrew Home to share scenes from a typical day in the life of a child at the home.
Support this Ministry
To make a gift for this ministry online or by check use the online donation page.
100% of your gift will be directed to Andrew Home
You will receive updates on the work in this area as they become available
Share in the vision of God's abundant life for all people
---
Related Content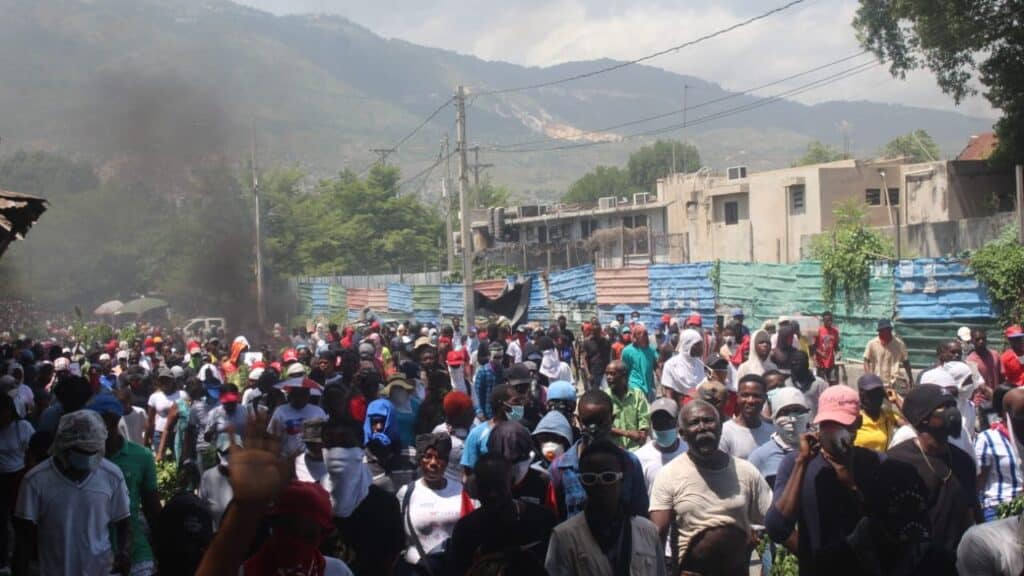 Two weeks ago, a gang group occupied the residential commune of Carrefour, where our Global...
Read More