Apayao Community Learning Center
Philippines
The United Church of Christ in the Philippines (UCCP) has maintained a relationship with Global Ministries for many years. One the many significant projects UCCP supports is the Apayao Community Learning Center in Kabugao. The Philippine province of Apayao is located deep in the Cordillera Mountains of Northern Luzon. The mountains form a natural boundary between the Ilocos Region in the west and the Cagayan valley in the east.
The region is rich in many natural resources such as untapped deposits of gold and copper, phosphate, siliceous sand, and shale. Forests cover around 66 percent of its total land area, and produce timber, rattan, and bamboo. About 19 percent of the province's land area is dedicated to agricultural production. Coffee, corn, root crops, and vegetables are the primary crops, while fruits such as citrus, bananas, and pineapples are the main commercial crops.
The Apayao Community Learning Center's mission is centered on providing children and youth with a holistic development for achieving a better quality of life in a Christian environment. The Center serves a high school student population of more than three hundred pupils and also offers kindergarten and elementary programs. Twelve fulltime and five part-time teachers offer instruction in Math, Science, Computer Technology, Home Economics, Family Life, and Community Development.
A mainstay of the Center's culture and program is Christian Education. Daily devotions, weekly Bible study, and Wednesday services are consistent elements of the Center's programming.
An Agriculture Extension Program has been undertaken in nearby rural areas by the Center. Curricula for the project include "Transformation on Agricultural Network and Innovations," which features instruction in land management and technology, bio-intensive gardening, and nursery development as well as goat and duck production.
This past year, the Center has made several enhancements to the its facilities. These include: converting the kitchen into quarters for faculty, interior and fixture painting, installation of skylights and windows with security bars, and construction of a new men's restroom. Plans for the future call for the construction of a canteen building, updating laboratory facilities, purchase of computers and typewriters, and providing two additional classrooms. It also is hoped that the in the coming year, pork, poultry, and the aquaculture (fish) production teaching components can be reinstated on the Center's demonstration farm.
October 2016
The Apayao Community Learning Center has set priorities for the school year in order to continue being a relevant and responsive school to the present educational system, while being in compliance with the standards for the K-12 curriculum. This year's priorities for Apayao Community Learning Center are to upgrade equipment and materials for all subjects, as well as tools for industrial arts and home economics. Thanks to special gifts through Global Ministries and resources reserved by Apayao, these upgrades are being made and are expanding student opportunities.
Currently Apayao offers two main disciples for study: the sciences and vocational training. In the sciences discipline, students are developing better comprehension in courses including chemistry, physics, and biology. In vocational education disciplines, students study in four different subspecialties: agriculture, home economics, industrial arts and computer. In agriculture, students are broadening their knowledge of the horticultural sciences and developing skills in crop production and nursery development. In home economics, students are learning bread, pastry, and commercial cooking. In industrial arts, students are collaborating and completing metal, electrical, and wood projects. In computer, students are improving their proficiency with Microsoft applications and programs.
The Center continues to meet the expectations and requirements of being classified as a Competitive Educational Institution. With the new priorities and through the educational specializations offered, the Apayao Community Learning Center continues to provide opportunities for students to develop their potential to create a meaningful, useful, sustainable, and productive life.
Support this Ministry
To make a gift for this ministry online or by check use the online donation page.
100% of your gift will be directed to Apayao Community Learning Center
You will receive updates on the work in this area as they become available
Share in the vision of God's abundant life for all people
---
Related Content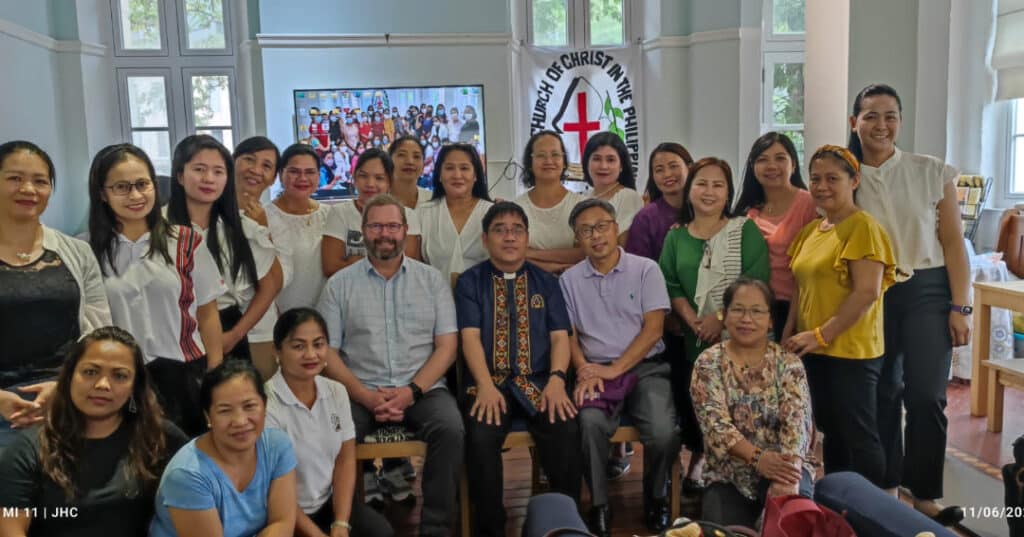 Written by: G Lou, Mission Co-Worker in East Asia & Pacific Region The Hong Kong...
Read More