CEOSS Priority Projects
Click here to read the most recent update.
The Coptic Evangelical Organization for Social Services (CEOSS) is an Egyptian development organization headquartered in Cairo, Egypt and is dedicated to community and economic development, health care and education, individual well-being, social justice and inter-cultural dialogue. CEOSS reaches more than 2 million Egyptians annually in more than 100 rural and urban communities. It offers its services regardless of gender, race, or religious beliefs. As a Christian voice promoting pluralism and mutual respect in the Egyptian context, CEOSS encourages the participation of Egyptians from all segments of society—Muslim and Christian, rich and poor, educated and uneducated, powerful and powerless—to work together toward common goals.
Food Security and Water
Access to water is essential as CEOSS works with dozens of rural communities in developing agricultural, livestock, and micro-enterprise plans that are sustainable and offer alternative income for the community. Water systems are important to give life to crops, livestock. Water is also an important matter as CEOSS assists homeless families build shelter and community for the long-term. CEOSS walks with communities that are reclaiming desert and embarking on tree-planting projects, and seeks reliable sources of water to ensure the success of these projects.
CEOSS is committed to a vision of broad citizen participation through effective local associations and committees. Its evolving concept of "partnership" is built on an in-depth understanding of community structure and circumstances, strong working relationships with a broad-based leadership, a comprehensive development program, and gradual disengagement as capacity for development management increases.
Literacy and Rights-based Education
CEOSS has focused on literacy education since its beginnings as fundamental to the development of an individual and to enhance the community's ability to develop its capabilities. With this focus on education, CEOSS began to establish classes to address illiteracy in communities throughout Egypt. Most recently in 2014, CEOSS joined with 50 community-based organizations and businesses to launch the "Education is Power" initiative. This initiative aims to educate and improve the educational status of 50,000 individuals in five urban areas through supporting local literacy programs.
As the literacy program of CEOSS continues to grow and expand, CEOSS now offers additional educational services. To increase opportunities for youth education, CEOSS works with recent school dropouts towards re-enrollment in schools. CEOSS also seeks to increase formal education standards, and provides trainings for teachers to strengthen the connections between the school and the community.
This expansion of services also includes two additional areas to accompany the adult literacy programs. One course that has been added is the women empowerment program, which is an intensive effort to equip women in claiming and realizing their civil rights and to enable women to participate in decision-making processes at the various levels of society. In addition, courses on civic education are offered to men and women, which aim to introduce values of citizenship based on civil and political rights, and the consolidation of citizenship and human rights.
Update: June 2020
Rights-based Education and Children's Programs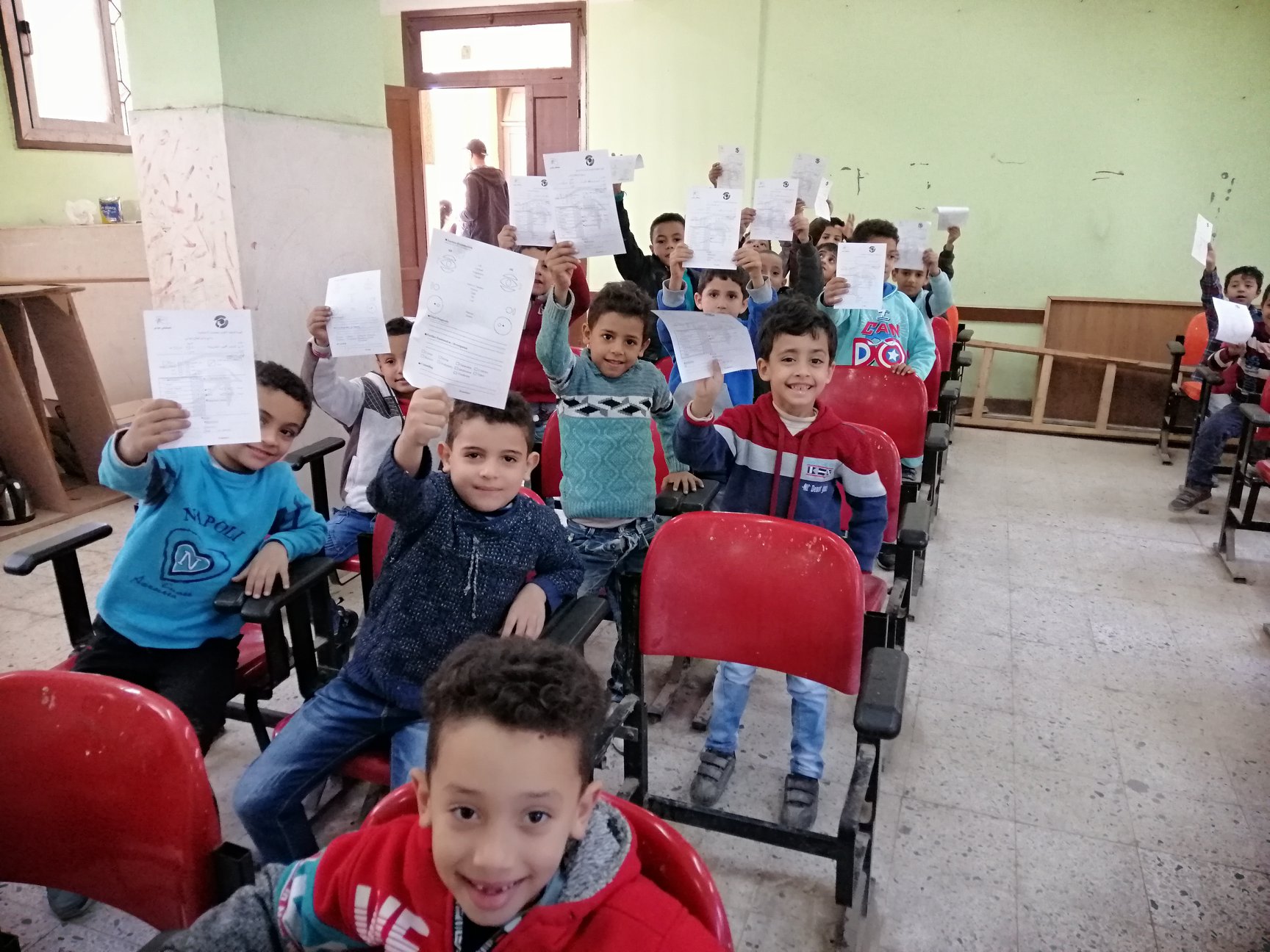 In the last year, CEOSS has been working with schools, universities, and the Public Library of Egypt to create more diverse and cultural learning opportunities for children. CEOSS has facilitated new library memberships for children so they can better access cultural and artistic materials, and has developed a civic education curriculum on the topics of citizenship, acceptance of all, equality, and freedom. Using this material, CEOSS and the Integrated Education Center of Universities has been offering workshops for principals, teachers, and social workers on ways to use active learning methods for civic education. Working directly with schools, CEOSS has helped in providing lessons on the environment, reading classes, and one school recently established a human rights club. They also host educational and sports camps for children and has equipped schools with new resources, such as instruments and materials for music, physical education, and arts programs, as well as office supplies such as printers and computers. CEOSS has helped schools in providing books for school libraries, added playgrounds, and enhanced green areas. Additional maintenance repairs for schools continue to be ongoing, such as repairing chalkboards, electricity, water networks and renovating restrooms, doors and windows, and student desks.
Women's Empowerment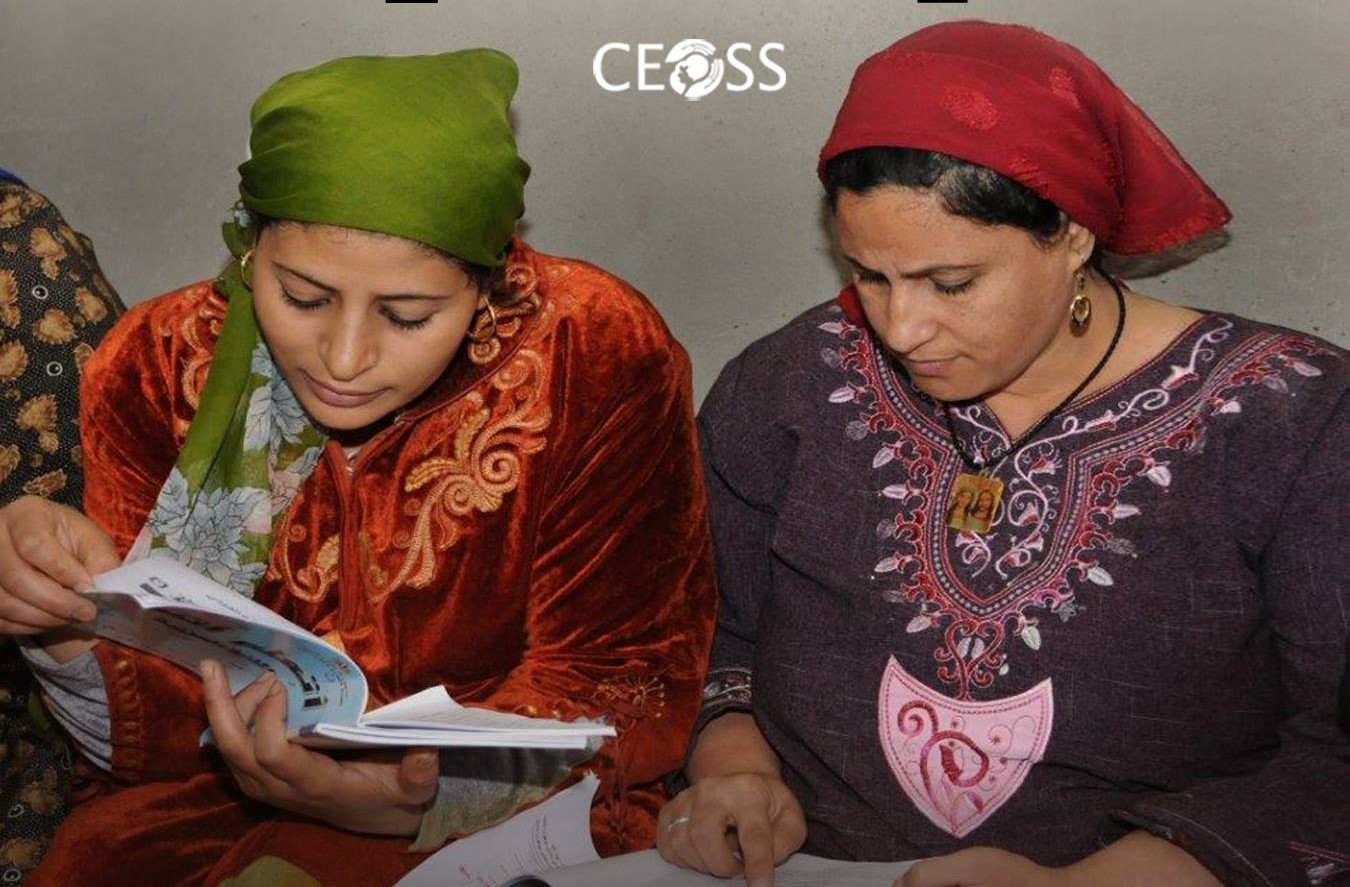 One of the priorities for CEOSS is the empowerment of women and the improvement of living conditions for women working in informal sectors of Egypt's economy. Today, CEOSS has started 30 resource and entrepreneurship centers to provide skills training and administrative training courses for women in the rural and urban communities of Cairo, Giza, Qalyubia, Beni Sueif, and Minia. Over 10,000 women have participated in CEOSS women's empowerment programs, including the vocational and administrative courses, receiving technical and legal support, and participating in insurance plans. Recently, CEOSS hosted their first employment fair for women and youth with the participation of 28 companies. Additionally, the fair included a display of products made by women in the skills training programs available for purchase. In promoting the rights of women on a national level, CEOSS convened several national conferences and campaigns to discuss the empowerment of women with disabilities, prevention of violence against women, and the celebration of International Women's Day.
Food Security and Water
Another priority of CEOSS is to increase food security and to conserve natural resources. The project has offered technical support and training for families to learn about agricultural practices to cultivate garlic, potatoes, wheat, corn, soybeans, coriander, and marjoram, and to learn about producing organic fertilizers and compost from agricultural waste. CEOSS has established five Farmer Field Schools for the community, where many of the participants are women. In addition to learning more about cultivating vegetables, participants learn how to raise chickens, goats, and sheep, and how to collect dairy products. CEOSS works with private companies to offer source animals and seeds at a reduced cost and has been helping families implement measures to adapt to climate changes before they occur.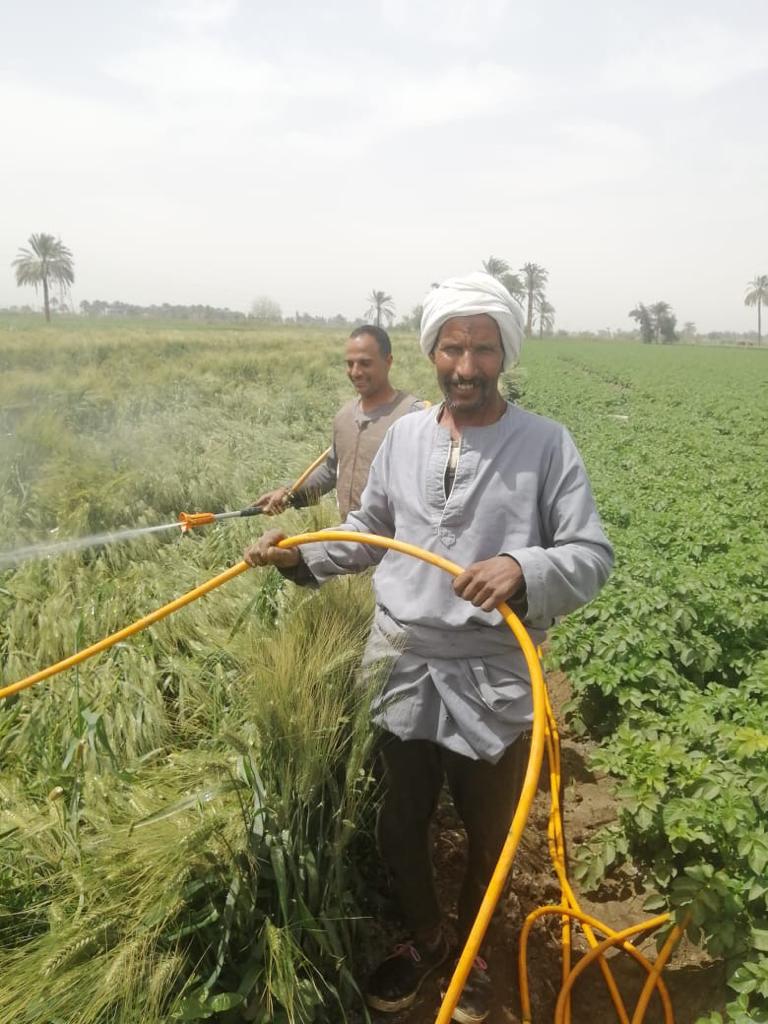 In addition, CEOSS has helped organize small farmers into associations that determine collectively on ways to represent their associations before private companies and government authorities to insist on respect of their rights and defend their interests. A recent example of success from these associations are the farmers in Youssef Al-Seedeek in Fayoum. The association sought assistance from the government to improve irrigation and access to water for their agricultural land. The association gained support from elected officials and the Ministry of Irrigation, and the government worked with this association of farmers to implement a suitable solution.
CEOSS continues to work on improving access to water for use in the home and for agriculture. It is estimated that the water supply for households in Egypt will continue to diminish and is expected to reach a level of "absolute water scarcity" by 2025. Many of the water canals and pipes in communities across Egypt need to be replaced to reduce losses. Improvements on wastewater treatment programs to reuse drainage water, and the construction of irrigation systems are major infrastructure projects to take place over the next several years in the programs related to water.
Update: February 2023
In the most recent strategic plan, CEOSS has named a few priority activities for the upcoming years in the areas of Food Security and Water, Education, and Women's Empowerment.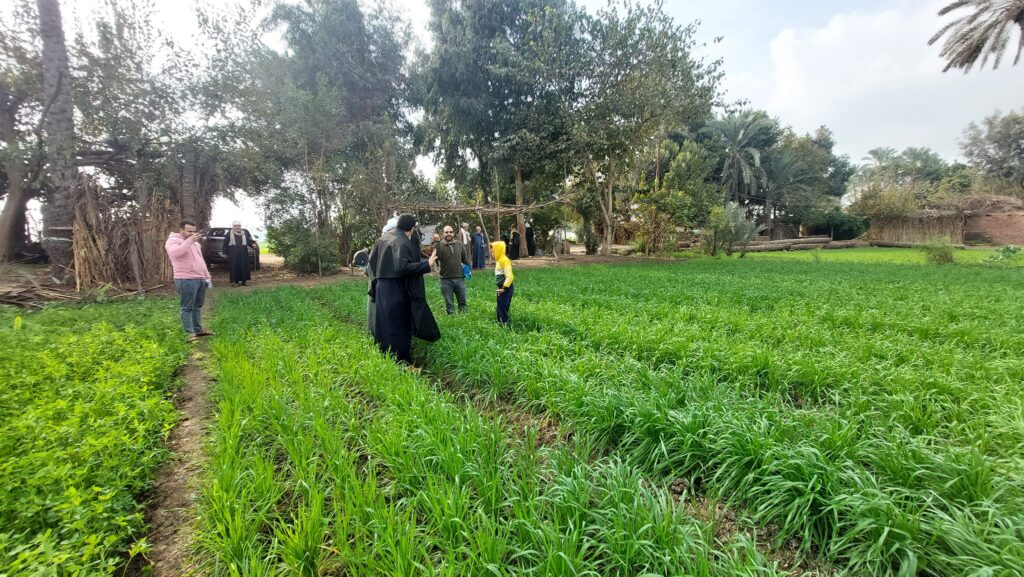 Food Security and Water
CEOSS will contribute to the ending of hunger through strengthening sustainable agricultural systems and ecological systems for 18,000 small farmers in the most marginalized areas. Several activities planned for this goal include:

-Training farmers and farming organizations on sustainable and safe food production systems.
-Increasing awareness on the protection of natural resources and adaptations necessary for a changing climate. This includes responsible water use and the reduction of chemical fertilizers.
-Providing technical support for farmers, food producers, animal and fish breeders to increase productivity and profitability.
-Facilitating the access to nutritious foods for marginalized communities, infants and children under five, pregnant and breastfeeding women, and elders in order to reduce the disease of malnutrition.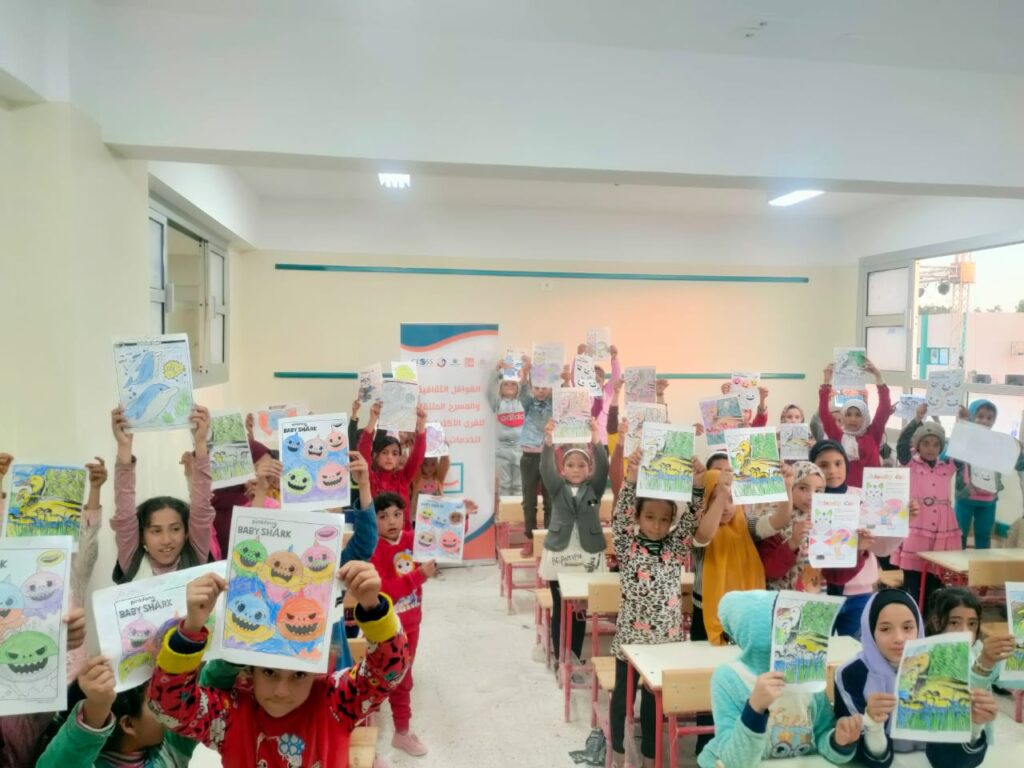 Education
CEOSS will increase the educational opportunities for 10,000 children and youth in order to achieve good, fair, and continuous education and civic/rights-based education. Activities in this priority area include:

-Building partnerships with governmental, civil, and private sectors for health services and a safe home environment.
-Designing and implementing health rights awareness program to inform families on their health insurance and shelter rights.
-Forming community organizations at the local level to engage youth and women in public health advocacy.
-Advocating for early warning, crisis management, and policies related to health and environmental rights of marginalized communities.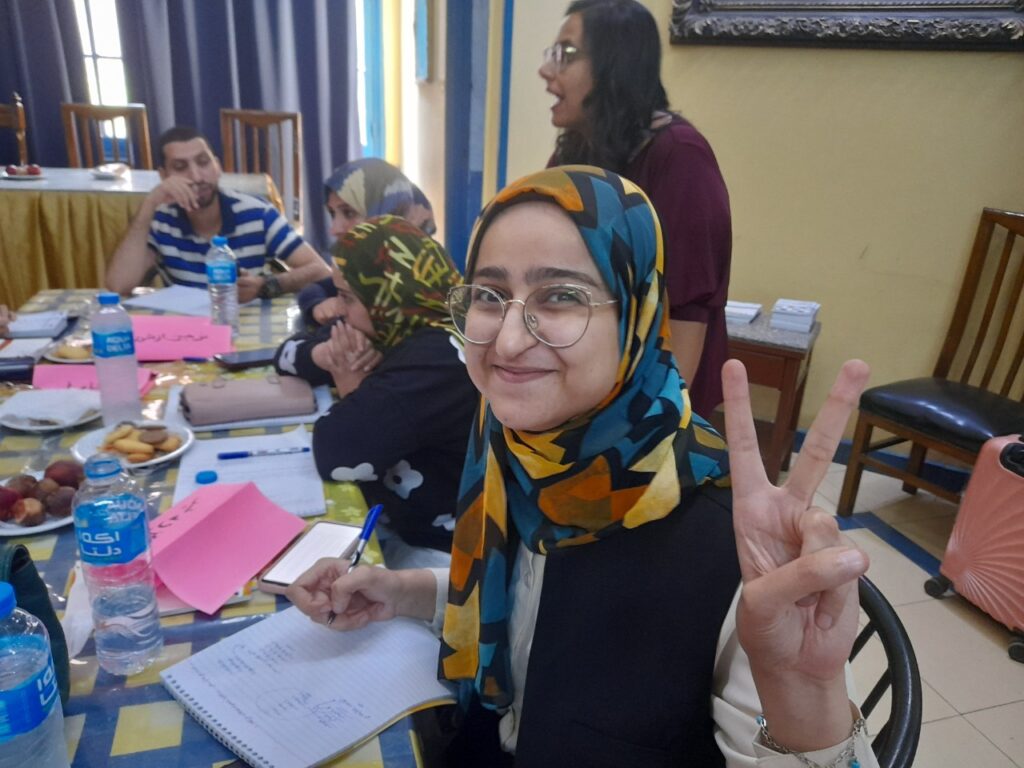 Women's Empowerment
CEOSS will increase the role of local communities toward achieving gender equality and protection of 2,200 women and girls. Activities related to women's empowerment coming up over the next few years include:
-Carrying out gender equality awareness programs, including media campaigns to counter all forms of violence.
-Providing counseling and psychological support for women and young women to be able to face violence and harmful practices.
-Carrying out institutional capacity building on combating gender discrimination and violence.
-Carrying out advocacy campaigns to activate policies calling for the end of discrimination based on gender.
-Building partnerships with community institutions that support women.
-Supporting women to participate in the decision-making bodies and leadership positions in the community.
Support this Ministry
To make a gift for this ministry online or by check use the online donation page.
100% of your gift will be directed to CEOSS Priority Projects
You will receive updates on the work in this area as they become available
Share in the vision of God's abundant life for all people
---
Related Content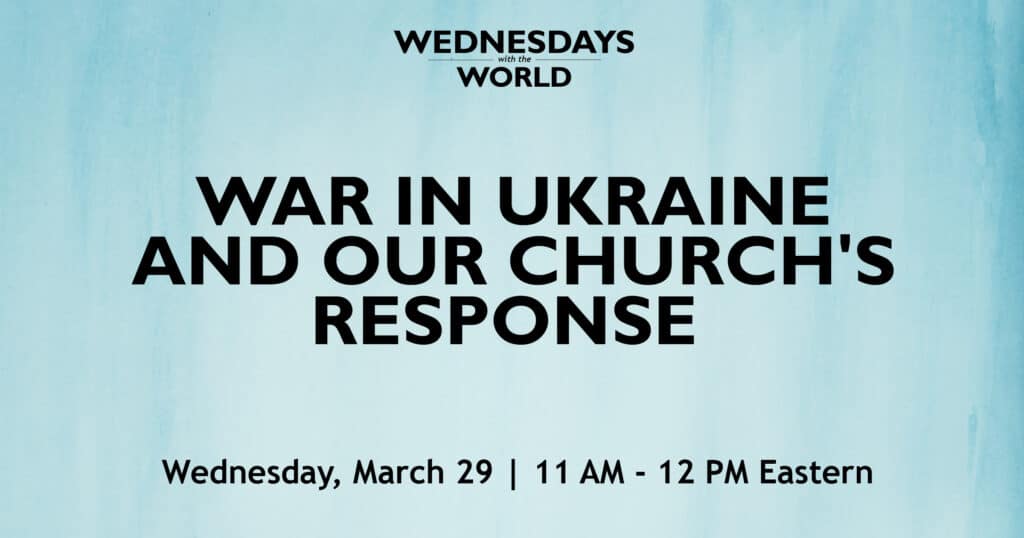 Wednesday, March 29, 2023, 11am-noon Eastern When Russia invaded Ukraine in February, 2022,...
Read More