Christian Theological Seminary
Sri Lanka
Click here to read the most recent update
Christian Theological Seminary is an institution of the Church of the American Ceylon Mission. The seminary began their programs in 1983, after theological training for ordained and lay leadership in churches was identified as a priority within the Church of the American Ceylon Mission. The Christian Theological Seminary trains clergy and lay leaders in the Tamil language and in the context of Tamil struggle. The seminary produces clergy and lay leaders for many churches within the Church of the American Ceylon Mission and the Church of South India. The Christian Theological Seminary provides theological training through several degree programs and offers theological workshops for the community throughout the year.
Pastoral Training
The Seminary trains future pastors and diaconal ministers. CTS offers a Bachelor's degree in Theology and a diploma, in addition to a residential pastoral formation program. Residential students participate in a four-year program on campus. Recently, women candidates have come forward to begin theological education in the Pastoral Training program, and they are committed to becoming diaconal ministers.
Youth Empowerment
Youth from CACM children homes come to CTS to study language training, Christian music, and introductory bible courses. This program gives youth an opportunity to explore and learn about possible, future directions for their lives.
Theological Training to Laity
Special seminars, courses, and trainings are offered to interested lay people in several communities on preaching, congregational polity and theology.
Practical Education
A group of CTS students identified a community of widows that has been affected by the 26 years of war in Sri Lanka. The group of students works with the community to promote "healing within".  Using pastor counseling and psychology tools learned in the classroom, seminarians engage with this community of widows as a part of their practical education to promote healing during times and circumstances of grief.
Ecumenical Studies
Christian Theological Seminary is providing courses on ecumenism in partnership with the Theological College of Lanka, which trains the majority of the clergy in mainline churches throughout Sri Lanka. This partnership creates an exchange of resources, common programs, and a place to dialogue on a variety of topics in ecumenism.
Lifelong Learning for Pastors
The seminary continues to work with alumni, who are serving as pastors in congregations. This is generally a day-long program every month to analyze current situations and discuss practical theological initiatives. This program began in 2016 and has been well received by pastors.
Development of Automated Theological Library
In 1995, through being displaced and occupied during the war in Sri Lanka, the Christian Theological Seminary's library was demolished. While some books were recovered, the seminary is building an automated theological library of texts offered in Tamil.
Update: August 2018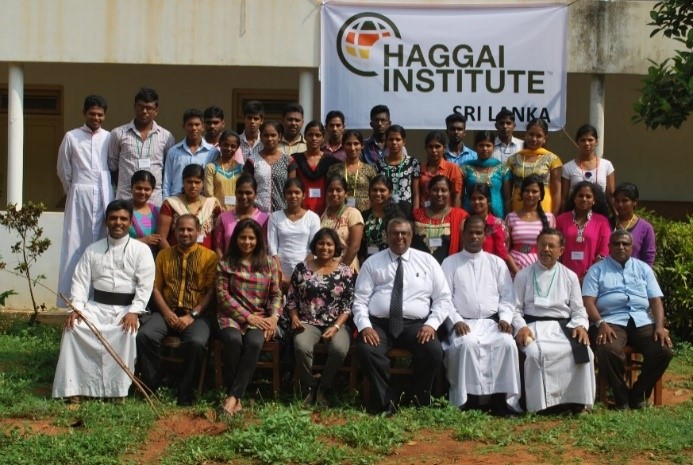 Christian Theological Seminary (CTS) in Sri Lanka made great progress from 2016 to 2018 in support of its mission of providing theological education as an opportunity for humanitarian response to the post-war community. Reverend Jude Sutharshan was named principal of CTS in April 2016. Academic programs and graduations are in full swing as faculty work to attain accreditation for the seminary. CTS initiated a new field education program and has added many new different talks, workshops, courses, and continuing education for pastors. The library has been upgraded to become more user friendly, and other seminary facilities have been improved, as well.
The CTS chapel began offering daily services for residents, students, and staff in June 2016. Students enjoyed two retreats in 2017, which coincided with the start of each semester.
The seminary is in the process of becoming an accredited Sri Lankan higher education institution. In the meantime, CTS is pursuing endorsement of its four-year intensive Bachelor of Theology candidates by partnering with Theological College of Lanka.
CTS has connected with a women's self-help group to provide a field education experience with students entitled "Seeking Healing Within." Women from this self-help group have lost their partners in the final stage of the Sri Lankan Civil War, which concluded in 2009. Other educational opportunities at CTS included a course on "Women in Society and Church," a training on "Complicated Mourning in the Aftermath of Violence," and a workshop on conflict transformation, among many others. Continuing education for pastors began in 2016 and takes place each month.
Facility Upgrades
The CTS library now holds 14,000 books after 2,200 books were generously donated. The books are now organized and available for use with thanks to a new computer software that allows patrons to find the books they need quickly.
CTS has refurbished two dormitory floors and renovated the dining hall. The seminary finally has proper vehicle access after a road was built in 2017. Cement benches were constructed outdoors for workshops and discussions, and cement pathways were laid between buildings.
Support this Ministry
To make a gift for this ministry online or by check use the online donation page.
100% of your gift will be directed to Christian Theological Seminary
You will receive updates on the work in this area as they become available
Share in the vision of God's abundant life for all people
---
Related Content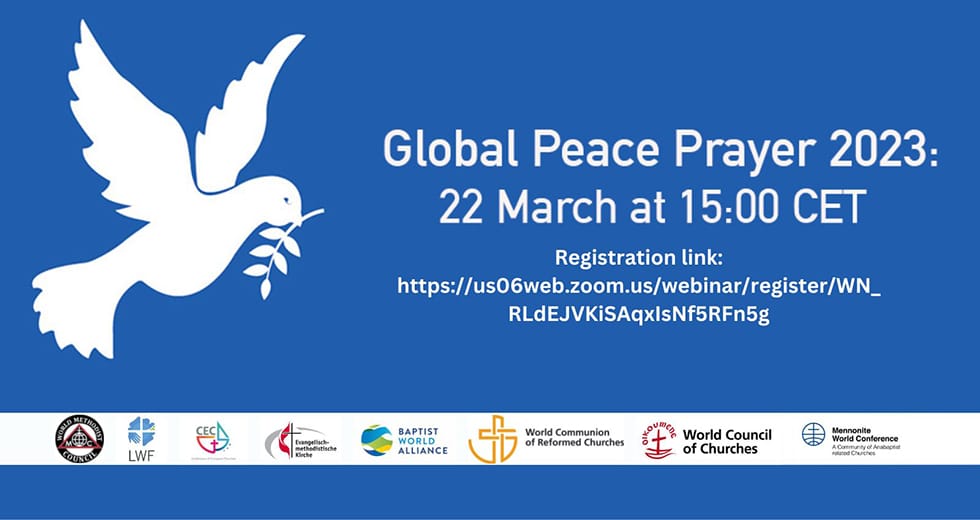 And they shall beat their swords into ploughshares, and their spears into pruning-hooks; nation...
Read More