National Coordinator of Widows of Guatemala
Guatemala
Read the latest update from CONAVIGUA
The National Coordinator of Widows of Guatemala (CONAVIGUA) is a Global Ministries partner. CONAVIGUA was founded in 1988 as a response to the suffering of women in rural areas amid the internal armed conflict of Guatemala. The widows of CONAVIGUA were women whose husbands, sons, and daughters had been either killed or had disappeared during Guatemala's civil war.
Due to all the atrocities created by the civil war, indigenous widows formed CONAVIGUA to help meet each other's basic and urgent needs. CONAVIGUA also became dedicated to fight for respect and dignity towards the women of the rural areas that suffered from the conflict. The promotion of human rights, women's rights, children, and adolescents' rights and the rights of the indigenous population have also been a point of interest for CONAVIGUA. Since 1988 CONAVIGUA has contributed to the development of damaged towns and has been participating in politics on local, municipal, national, and international levels. CONAVIGUA also contributes to the psychological rehabilitation of families through home visits, retreats, meetings, and intergroup encounters between communities, where families can share their experiences and can learn about other experiences of other communities that also were affected by the civil war in the country.
One of the goals of CONAVIGUA is to work to bring dignity to the victims of the arms struggle. CONAVIGUA has created the program entitled Dignity for the Victims of the Internal Armed Conflict. One of the projects of the program is to build monuments. These monuments will dignify and honor the memory of the victims that were massacred, tortured, sequestrated, and have disappeared. Four communities have been chosen to have a CONAVIGUA monument. The monuments will not just bring honor to the victims and their family members; it will remind the people of all the suffering the Maya population experienced during the arms conflict. CONAVIGUA believes that by bringing to light all the suffering that was created during the armed conflict it will prevent history from repeating itself.
Read the 2011 update from CONAVIGUA
Read Tomas' Story from CONAVIGUA
May 2016
In 2015, CONAVIGUA worked to improve the quality of life for the families who suffered from genocide and internal armed conflict through legal accompaniment, psychosocial care, and trauma counseling. CONAVIGUA believes that legal restitution and psychosocial care must be done together to work towards healing of families who have lost loved ones through violence and war. The community of human rights organizations, including CONAVIGUA, has started to work together and coordinate their organizations' strengths in order to accomplish larger goals in the country of Guatemala. In addition, CONAVIGUA placed an emphasis on strategic planning in 2015 for implementing legal and psychosocial processes to take into account cultural backgrounds and practices of various religions practiced by families in the Mayan region.
CONAVIGUA continues to work heavily in exhumations and burials of victims of armed conflicts. In the last year, CONVAGUA recovered and held memorial services for seven victims. They held four meetings with the Forensic Anthropology Foundation of Guatemala to carry out proceedings and to identify the types of abuse occurred.
The organization also met with the International Committee of the Red Cross to increase publicity of their work in exhumation and providing proper burials for victims of armed conflict. CONAVIGUA also held meetings with several government offices in 2015 to identify additional search strategies and to increase the budget for the National Reparations Program.
CONAVIGUA met with families of victims identified to accompany them in the legal and emotional stages of delivering and holding memorial services for their loved ones. In 2015, they met with and provided support for over 80 family members who have lost loved ones. This included meetings of reflection on shared experiences, and an opportunity to create friendships and bonds amongst families who have lost loved ones. CONAVIGUA has found these meetings to be very helpful for individuals, families, and communities on the road to reconciliation and peace.
Support this Ministry
To make a gift for this ministry online or by check use the online donation page.
100% of your gift will be directed to National Coordinator of Widows of Guatemala
You will receive updates on the work in this area as they become available
Share in the vision of God's abundant life for all people
---
Related Content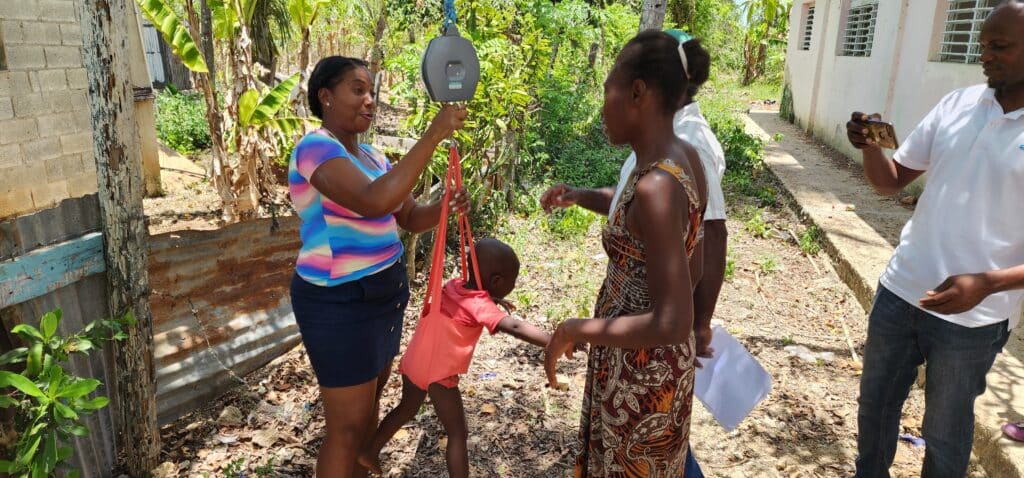 The community of Consuelo has been receiving little angels from heaven. I could see their wings...
Read More