Ecumenical Accompaniment Program
Click here to read the most recent upate. 
Israel-Palestine
The Ecumenical Accompaniment Programme in Palestine and Israel (EAPPI) is a program initiated by the Jerusalem church leaders and the World Council of Churches to accompany Palestinians and Israelis in their non-violent efforts to bring about an end to the occupation and a resolution to the conflict. Two of the stated objectives are to express solidarity with Palestinian and Israel peace activists and empower local Palestinian communities/churches and to be an active witness that an alternative, non-violent struggle for justice and peace is possible to end the illegal occupation of Palestine.
The news from Israel/Palestine region seems full of hopelessness, especially when we hear stories of the struggles of individuals crossing military checkpoints, killings, and bombings daily. Since the Israeli occupation in June 1967 of the West Bank and Gaza, both Israelis and Palestinians experience loss of life and a limited freedom. A great number of Palestinians and Israelis believe that ending the occupation is the place to begin to discover a peaceful and just resolution to the conflict in the region.
EAPPI offers opportunities for individuals to become "Ecumenical Accompaniers" — to live a three-month term with our Christian and Muslim Palestinian and Israeli partners involved in peace and justice in Israel and Palestine. Ecumenical Accompaniers are expected to monitor and report human rights and international humanitarian violations, thus offering protection through a non-violent presence. When the Ecumenical Accompaniers return to their home communities in the US, they continue advocacy efforts, speaking in churches and other public places.
Our ecumenical partners in Europe are sending Accompaniers ten-to-one over the United States. Considering the United States role in the peace process and historical support for Israel, more Americans are needed to volunteer in this effort.
One way to increase the number of American volunteers for the Ecumenical Accompanier program is to lessen the burden of financial expenses related to this commitment to live and work overseas. Expenses related to this program include roundtrip transportation, living expenses, and medical insurance.
Update: April 2021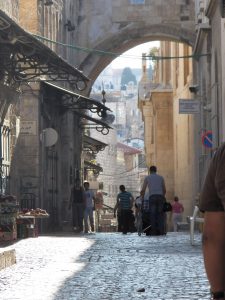 The Ecumenical Accompaniment Program in Palestine and Israel (EAPPI) is a program coordinated by the World Council of Churches founded in response to a call from the local Heads of Churches in Jerusalem that brings individuals from other countries to Palestine and Israel. Global Ministries was supportive of the Ecumenical Accompaniment Program since its beginnings in 2002, and several members of the Disciples and United Church of Christ have served as Ecumenical Accompaniers.
Ecumenical Accompaniers (EAs) live in the West Bank for a three-month term and provide presence with vulnerable communities, monitor and report human rights abuses, and support Palestinians and Israelis working together for a just peace. When they return home, EAs talk about their first-hand experiences to inform people of the realities of the occupation and campaign for a just and peaceful resolution to the Israeli/Palestinian conflict based on international law and UN resolutions.
Two Ecumenical Accompaniers from the United States were present in the first several months of 2020, with one EA having to conclude early due to COVID-19. While it is currently unknown when the presence EAs will be resuming, there is an ongoing commitment to returning as soon as it is safe and feasible due to the high vulnerability of communities. For the EAPPI as a whole, 120 Ecumenical Accompaniers were present in 2019 from 18 countries. Other results of the program from 2019 include:
39 schools or checkpoints leading to schools monitored on a regular basis or needs basis.
Over 6,600 children benefited from EA presence at checkpoints and around schools.
400 different communities were visited on a regular basis.
27 agricultural gates were monitored.
EA presence at 24 harvesting events. From these events, 14 incidents were reported where settlers destroyed or attempted to burn olive trees or other types of violations, including settler intimidation and harassment, permit confiscations, and roadblocks.
991 human rights incidents recorded, of which 908 were referred to third-party organizations.
EAs hosted 57 delegations with a total of over 800 participants.
Another main component of the EAPPI program is the advocacy efforts of former EAs when they return from their three-month term. In recent years, twelve former EAs in the United States have engaged in speaking at 14 events, three meetings with members of Congress, one webinar, and three publications. Additionally, many former EAs are engaged with their denomination's efforts, ecumenical and interfaith networks related to a just peace in Palestine.
Support this Ministry
To make a gift for this ministry online or by check use the online donation page.
100% of your gift will be directed to Ecumenical Accompaniment Program
You will receive updates on the work in this area as they become available
Share in the vision of God's abundant life for all people
---
Related Content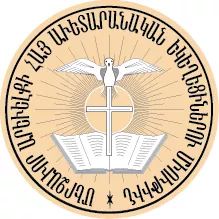 The Union of the Armenian Evangelical Churches in the Near East issued the following statement on...
Read More