Evangelical Pentecostal Union of Venezuela (UEPV) Priority Projects
The Evangelical Pentecostal Union of Venezuela (UEPV) has been a partner of Global Ministries for forty years. During these four decades, both churches have developed mutuality in mission that included the sharing of human, financial, educational, missiological, spiritual, and theological resources. The journey has been very fruitful. Today, the Evangelical Pentecostal Union of Venezuela is recognized as an agent of transformation actively involved in promoting justice, peace, and reconciliation in marginalized and poor communities.
Community Healthcare Programs
The UEPV healthcare programs formally began in 2007 but originated from the work of the UEPV Women's Missionary Union prior to that. Healthcare in Venezuela was impacted significantly in 2017 when the United States imposed sanctions on Venezuela. These sanctions continue to impact the state of healthcare in Venezuela today. The UEPV Community Health program focuses on linking state healthcare resources with churches in most vulnerable communities.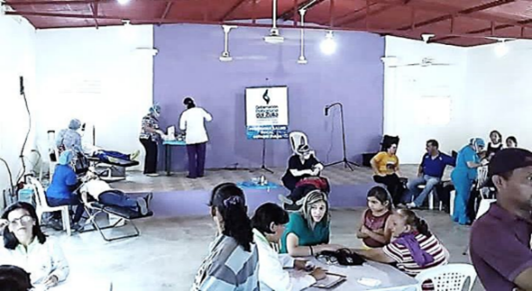 Services provided by the UEPV healthcare program include dental procedures, vaccinations, cancer screenings, and obstetric procedures among other services.
Responding to COVID-19
In February 2020, the first cases of COVID-19 were confirmed in Venezuela. The UEPV Community Health Program focuses on providing preventative care measures and is continuing to keep churches informed on prevention protocols, while helping communities respond when an individual becomes infected with the virus.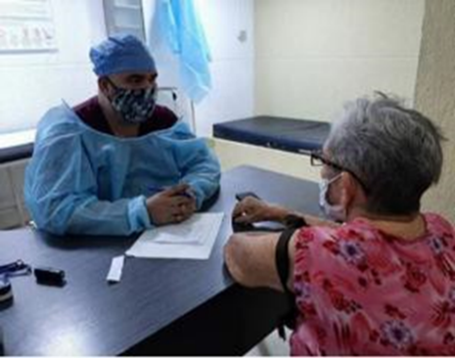 Through the community health program, the UEPV assists communities in providing food assistance for families, as well as medicine and medical treatments for those who have experienced severe cases of COVID-19. The overall strain COVID-19 has placed on the Venezuelan medical system, which was already strained by economic sanctions, has made it more difficult for some persons to receive care for common medical issues apart from COVID-19. The UEPV stepped in to offer further services such as dental care. On December 10, 2020, a free day of dental care for the community of El Callao was held and 115 dental procedures were carried out and on December 30, an additional 30 procedures were carried out.
Traditional health and productive patios
The UEPV community health care program has also sought to provide training on natural and traditional medicines for preventative health care. The program helped to organize networks for training and sharing healthy and healing recipes with Rosemary, Mayan Spinach, Lemon Balm, Spanish Lime, Cactus, Hibiscus Flower, Good Herb (Hierba Buena), Anise Leaf, Guava Leaves, Soursop Leaves, Mango Leaves, Moringa Seeds, Flax Seeds, and Moringa among other ingredients.
During 2020, the UEPV health program also helped to organize several productive patios created in churches and Peace Homes of the UEPV, providing a good harvest for sharing with those who have the greatest vulnerability; thus, providing some aid toward solving the current economic crisis.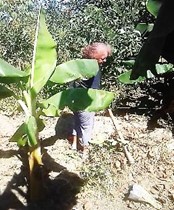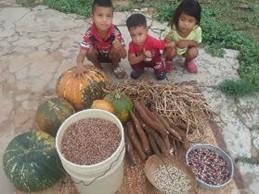 Venezuelan Center for Theological Studies (CEVET)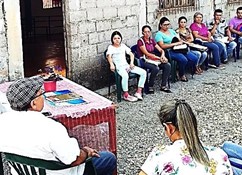 CEVET is an education and training program administered by the UEPV to offer education for ministry. Many of its courses are taught in partnership with state universities to offer accreditation. CEVET offers three main areas of study: Development of Sustainable Mission and Ministry, a Diploma in Socio-Theological Studies, and an undergraduate program for Biblical and Theological Studies. CEVET also offers other courses which explore themes such as peacebuilding, the spirituality of native indigenous peoples of Venezuela, and an overview of working with children.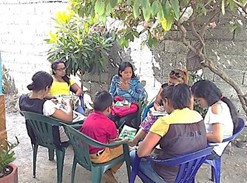 All CEVET courses approach their topic with a socio-theological method grounded in a liberating perspective. Courses explore themes like gender and identity, imperialism and neo-colonialism, or the political implications of the gospel of Mark. Exploring topics like these with a theological framework provides UEPV members with theological education and formation to sustain students amid the current social and political persecution they face.
Support this Ministry
To make a gift for this ministry online or by check use the online donation page.
100% of your gift will be directed to Evangelical Pentecostal Union of Venezuela (UEPV) Priority Projects
You will receive updates on the work in this area as they become available
Share in the vision of God's abundant life for all people
Partners
---
Related Content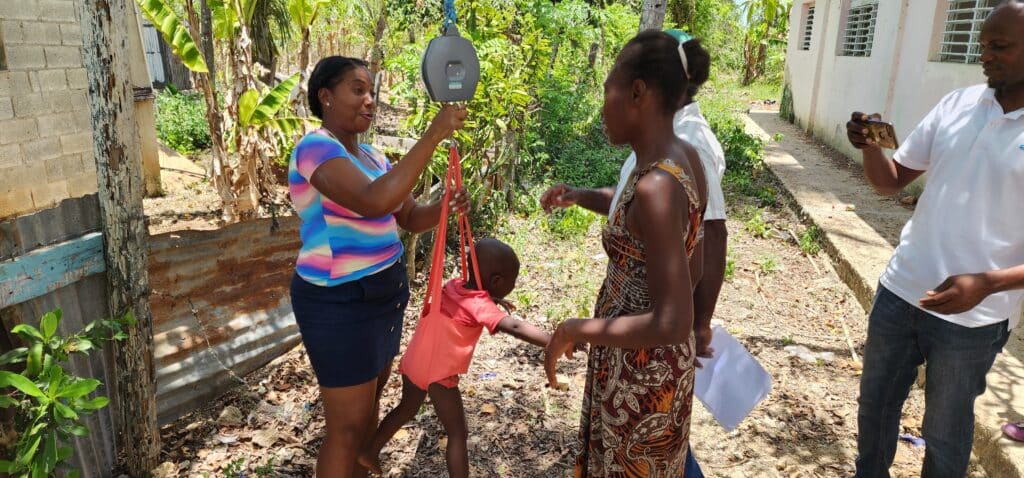 The community of Consuelo has been receiving little angels from heaven. I could see their wings...
Read More