Green Church project of TEE Zambia
Read the most recent update here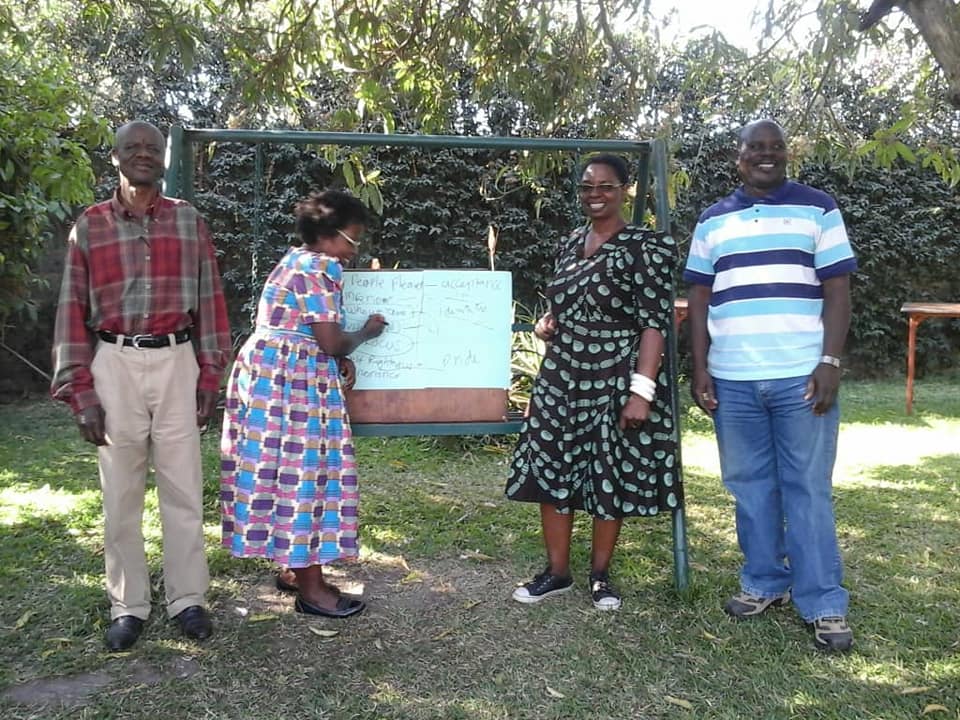 Founded in 1979, Theological Education by Extension in Zambia (TEEZ) is an ecumenical program of nine churches aimed at providing extension-based theological training to church leaders and lay members in order "to prepare all God's people for the work of Christian service" (Ephesians 4:12).
TEEZ courses are taught by extension, which means the school goes to the students in their local setting instead of asking students to leave their ministry for training. This offers education at a lower financial cost and is a more effective use of time, as students do not need to arrange for travel or to look for accommodation while studying. Another asset of the TEE model is that the training is contextual because the students learn within their own ministry environment and context. This allows students to apply what they are learning immediately to their situations. Each year, TEEZ offers courses in all ten provinces of Zambia, including the most remote areas. More than 10,000 students study with TEEZ each year.
In one year of each student's studies with TEEZ, students participate in the Timothy Leadership Training program. The program consists of seven modules addressing contemporary issues affecting the life of the church. Two of the seven modules within the Timothy Leadership Training program are Christian Stewardship and God's Plan for Sustainable Development. Recently, a new opportunity has been added to the Timothy Leadership Training program for students to learn and implement a reforestation and environmental protection ministry in their own communities.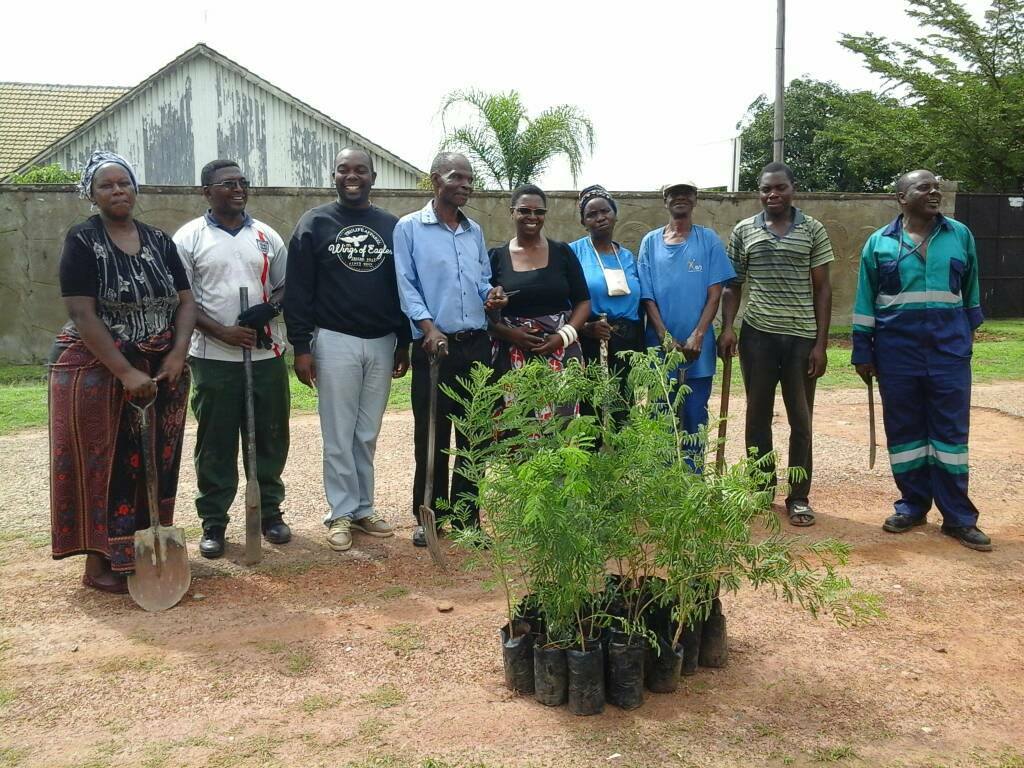 Through this environmental program, the TEEZ's objective is to engage faith communities in practicing environmental stewardship and to reduce the high rate of deforestation in selected areas. TEEZ also hopes this project will inspire those in the community to create new actions for improving environmental stewardship in their communities. Students of TEEZ are already leaders in their church communities, and this will be a continuation of their ministry in local congregations and communities.
At the project's core, selected and trained Climate Ambassadors will be planting trees, including fruit trees, nitrogen-fixing trees, and other species, in communities around the country and on their church's grounds. Additionally, students will address environmental degradation through community awareness outreach on environmental issues and solutions. Whether through television programs, developing Christian education materials on the care of creation, or hosting workshops, because of the program Climate Ambassadors will be prepared to have conversations with friends, family, and neighbors on how their behaviors can preserve natural resources.
Update: June 2021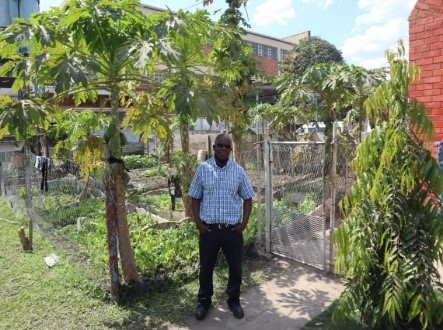 The Green Church Project began in 2017 as an opportunity for the nine member churches of the Theological Education by Extension in Zambia (TEEZ) to create awareness and an ecumenical focus on the sustainable use of resources for economic livelihood. TEEZ included this project in its servant leadership training programs of its educational curriculum, and it has become a network of community environmental stewardship projects around Zambia and created a broader discussion between church leaders. Several recent activities include the Kasama Training and Tree Planting project, the Chipulukusu Green Church project, the Environment Indaba (conference), and growth of the Timothy Leadership Training project.
Kasama Training and Tree Planting
Located in the northern province of Zambia, this part of the country has been affected greatly by environmental degradation due to illegal timber harvesting, illegal cultivation and cutting down of trees, forest fires, and uncontrolled charcoal production and sale. The long-term effects of this deforestation will have significant impacts for years to come. However, 52 individuals participated in a two-day workshop from nine member churches in Kasama – including the Anglican Church, the Reformed Church in Zambia, the United Church of Zambia, Uniting Presbyterian Church in Southern Africa, Church of Central African Presbyterian, African Methodist Episcopal Church, Community of Christ, United Methodist Church, and the Lutheran Evangelical Church in Africa. Each participant was trained on becoming Environmental Ambassadors, and since 2018, the cohort has planted over 5,000 trees in Kasama and the surrounding areas.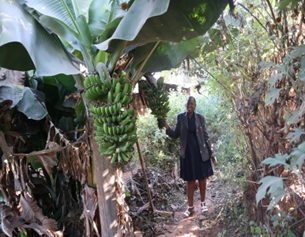 Chipulukusu Green Church project
Located in the Ndola District of the Copperbelt Province, members of the Chipulukusu Community Church of Christ, Tulina Yesu Saving Group, Bombesheni Saving Group, an the Zamtan Community of Christ Church have been trained as Environment Ambassadors. Since the implementation of the project, the group have planted a variety of fruit, shade, and medicinal trees for the benefit of families and the community. Trees planted through the Green Church project in this region include: 120 lemon trees, 105 jatropha trees, 60 umbrella trees, 60 peas, 50 pine trees, 40 moringa trees, 40 papaya trees, 40 shade flowers, 36 guava trees, 28 twin palms, 15 cashew nut trees, 10 cotton trees, 10 avocado trees, 7 katuka, and 5 banana plants.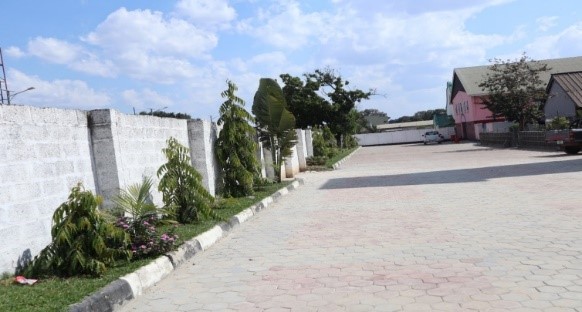 Environment Indaba
The Anglican Diocese of Northern Zambia hosted an Environment Indaba, a Bantu word for discussion or conference, with 16 Anglican Priests to gather and discuss the realities of environmental degradation and how clergy can be agents of transformation through their leadership roles. Reverend Dennis Milanzi, Executive Director of TEEZ and a member of the Zambia Forestry Department were facilitators for this discussion. As a result of this event, the St. Michaels and All Angels Anglican Churches have implemented Green Church movements to encourage members to plant trees. The churches have distributed 400 papaya trees to be planted by members which will bear fruit in 12-18 months. The spaces around the churches have transformed into an area full of trees and green space. This transformation is an example of what is possible through this project and through combining faith with environmental stewardship.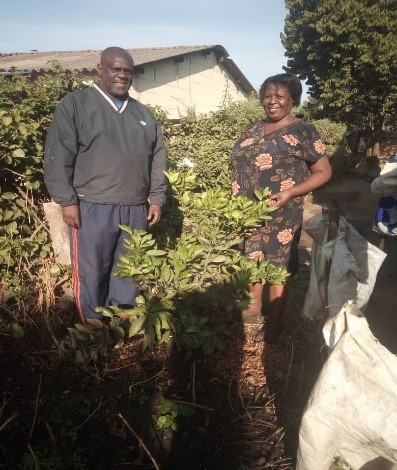 Timothy Leadership Training
The Green Church project is included in the TEEZ Timothy Leadership Training module required for theological students. One student, through this training, has initiated the planting of 100 pine trees at Kalafya Primary School in Mungwi District. The student also provided a workshop in the region for 139 students and parents on the importance of caring for the environment. Another student is facilitating the planting of citrus fruit trees at the United Church of Zambia St. Margret's Congregation.
To date, over 500 individuals across Zambia have been trained through the Green Church project as Environment Ambassadors. In the future, TEEZ sees opportunities to continue working with primary school students to spread the message of caring for the environment in multiple provinces of Zambia.
Update: January 2023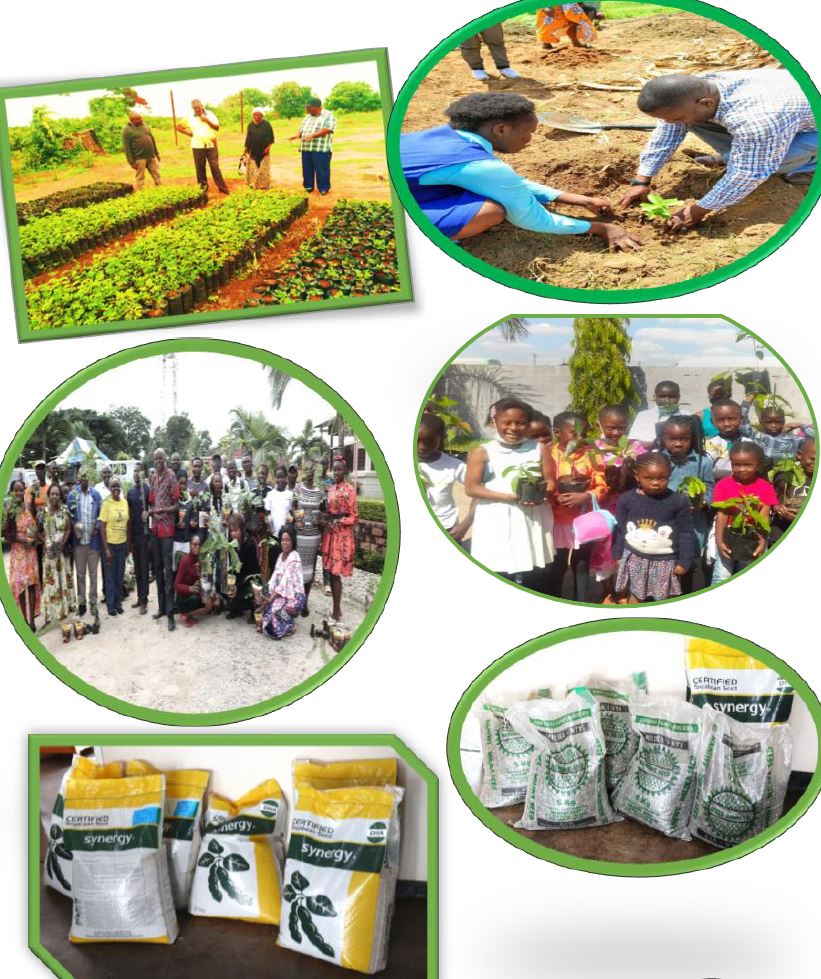 In the 2022/2023 farming season, TEEZ has given out seed packets of soya beans, and sunflowers to 40 small-scale farmers who are involved in climate-smart agriculture. Under the guidance of the Forestry Department in Ndola, TEEZ Climate Ambassadors developed tree nurseries for 20,000 nitrogen-fixing trees. These trees will be distributed to TEEZ member churches in Ndola to help small-scale farmers improve soil fertility, increase awareness of conservation agriculture, and agroforestry initiatives.
For World Environment Day, the TEEZ Children's Ministry hosted a celebration with the Anglican Cathedral of St. Michael and All Angels Church in Kitwe. Children recited scriptures, poems, and prayers for environmental stewardship. This celebration is part of a larger Sunday School program to promote the care and nurturing of creation.
Support this Ministry
To make a gift for this ministry online or by check use the online donation page.
100% of your gift will be directed to Green Church project of TEE Zambia
You will receive updates on the work in this area as they become available
Share in the vision of God's abundant life for all people
---
Related Content

On the 20th of May 2023, the Zimbabwe Council of Churches (ZCC) joined the relaunch of the...
Read More