IECA Priority Projects
Click here to read the most recent update
Since April 2002, Angola has been at peace after almost 27 years of civil war. Since the war's end, the Evangelical Congregational Church in Angola (IECA) has manifested a strong presence of reconciliation and rebuilding of communities and relationships through education and leadership development, income generation, and healthcare.
Reverend Marco Cable, Global Ministries Executive for the Africa Office, visited with IECA earlier this year. During this visit, he and church leaders reflected on the 100+ years of partnership between IECA and Global Ministries. At the time of the founding of IECA, their work was through the American Board of Commissioners of Foreign Mission (ABCFM),  which is the oldest mission board in the United States. The ABCFM is a predecessor mission body of Global Ministries. Marco shares, "The relationship is the strongest it has been in years given the many years without contact as a result of the civil war. Global Ministries continues to be blessed and strengthened by the resiliency of IECA." 
In light of this commitment to one another, IECA shares the church's current funding priorities for their work of reconciliation and the rebuilding of communities in Angola after years of civil war. These priorities include agricultural development, leadership formation, community development in Malange, and medical priorities.
Agricultural Development – In Dondi, the church is developing the agricultural land to increase food production and to train new farmers. Within the three plots of land at Dondi, the community is growing and harvesting maize, beans, and peanuts. The agricultural project at Dondi aims to improve water access to water the land during dry seasons.  The project also integrates the raising of cattle and livestock and preparing a tree nursery including fruit trees. IECA shares this project has increased access to potable water, promotes awareness of people's rights and participation in the community, increased care for the environment, and is improving farming practices.  Through the improved farming practices, members of the community are generating incomes and improving their nutrition. The next steps in the agriculture project at Dondi are to purchase and build trees for a tree nursery, to construct water wells with a water cistern, and insert a pipeline through the fields to improve irrigation on the field.
Leadership Formation –IECA is committed to making IECA's 80 schools across Angola models of excellence. Today, over 34,000 students are enrolled in IECA schools, with most schools run in partnership with the Angolan government who provides salaries for teachers and school staff. Beyond high school in Angola, there is little opportunity for theological training. Understanding the importance of theological and leadership training for the continued and future success of IECA, they are raising funds and supporting future pastors and church leaders to study English and theology in Kenya and South Africa.
Community Development in Malanje – In Malanje, IECA completed construction and opened a new school. In the inaugural school year, over 480 children began attending classes at the school in the neighborhood of Kamatondo in Malanje. Prior to the opening of this school, these students would walk approximately three miles to attend school, because there was not one closer to their homes. IECA continues to raise fund for the furnishing of this school. Additionally, IECA is raising funds for ongoing development efforts in Malanje, such as new income generation projects for parents and a new community center for youth and community engagement.
Medical Priorities – IECA runs five hospitals: Dondi, Chilesso, Cissamba, Camundongo, and Bailundo.  Dondi was the first hospital that IECA refurbished. Today, Dondi Hospital is a leader in hospitals around the country for their administrative and operational activities. Similar to other hospitals, Dondi Hospital does benefit from the government for the rehabilitation and funding for the salaries of hospital staff. Dondi Hospital received support from Global Ministries and others to rehabilitate the electrical and water system, housing for medical staff, and a nursing training institute.
Now, IECA is using Dondi Hospital as a model for rehabilitation for the other four hospitals of the church. IECA has hired one physician to lead the training, recruitment of staff, and to mobilize resources to obtain and purchase medical equipment to begin the rehabilitation of the four additional IECA hospitals.
Update: July 2020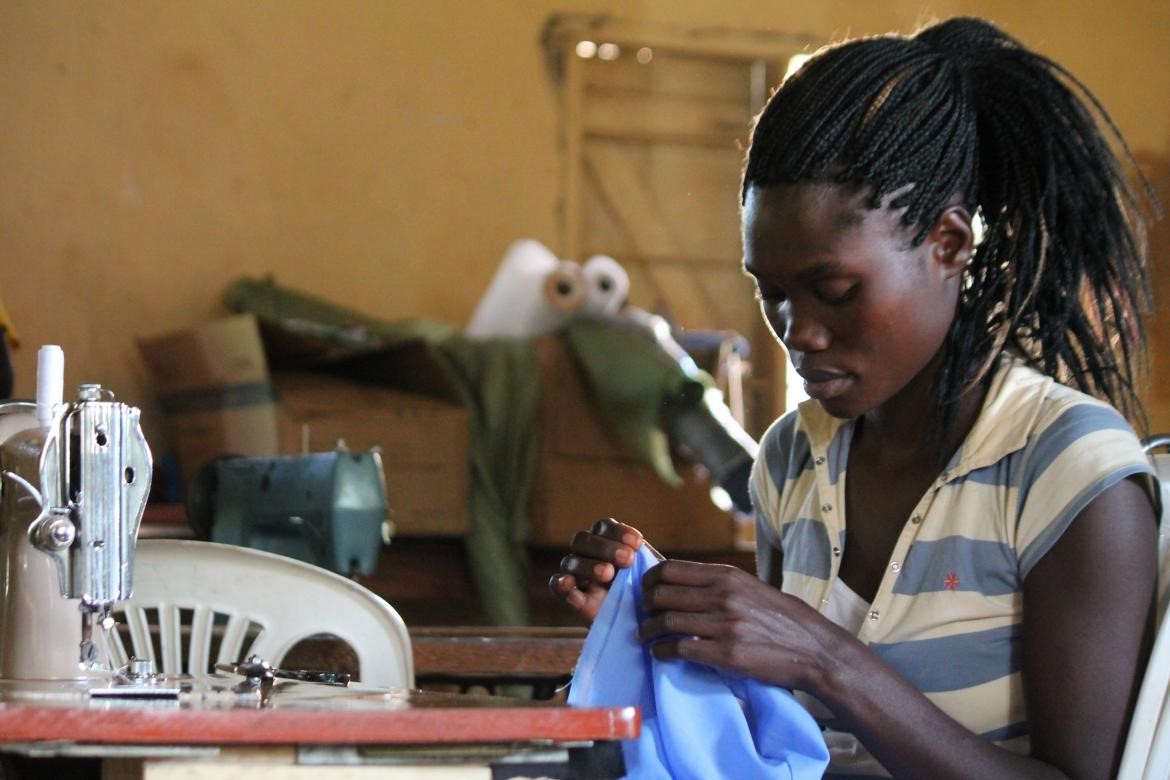 Last year, IECA offered training in the courses of catering, pastry making, and tailoring for over 180 young adults at the IECA vocational training center in Huambo City. The new courses are an opportunity to empower young adults with life skills as well as vocational skills to support their self-reliance and to support new job creation in Huambo. To offer these new courses, IECA purchased a new oven, stove, food mixers, metal tables, sewing machines, and fabric to equip students and classrooms for new courses. Local church pastors and community members assisted in the recruitment and selection of students for the courses in catering, pastry making, and tailoring, and during the practicum period for the catering and pastry making courses, students sold cakes and pastries to the community, and a portion of the income helped support the IECA vocational training school program. Students included young women, young men, and teens under the age of 18 years old from rural and urban areas of the country. Additionally, IECA welcomed students with disabilities to participate in these vocational training programs.
One participant in the pastry making course, Rosaline, is a single mother of four children. She shares the course on pastry making has helped her become a successful entrepreneur, as well as a talented pastry chef. Since completing the program, Rosaline has opened a bakery in an inter-provincial bus station and employs three additional staff members. Her shop has become a favorite for many travelers. Because my business is doing well, Rosaline says, all four of my children are enrolled in school now.
---
Update: February 2023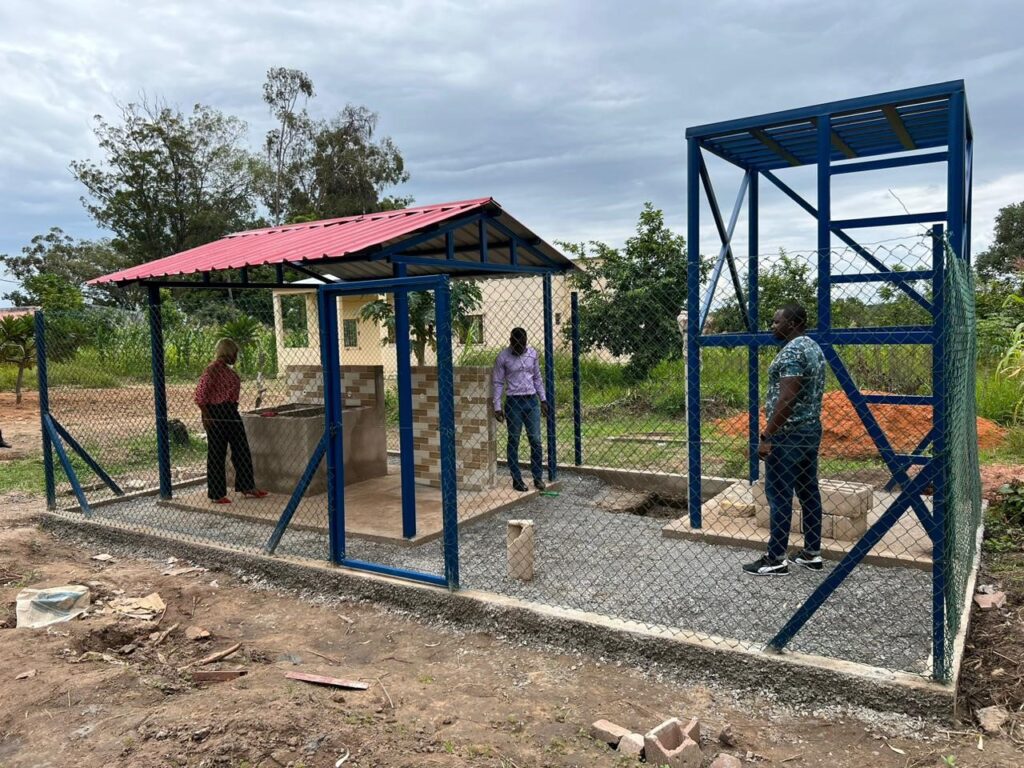 Since April 2002, Angola has been at peace after almost 27 years of civil war. Since the war's end, the Evangelical Congregational Church in Angola (IECA) has manifested a strong presence of reconciliation and rebuilding of communities and relationships through education, leadership development, income generation, and healthcare.
From January to December 2022, the IECA set forth to improve rural communities' access to safe water. They are constructing a water system that will provide safe drinking water to the Kamundongo Mission and surrounding villages of Sachuma, Polim, Candoloma, Festinha, and Ngandavila. This project will benefit more than 50 families, with a total of 350 individuals served. IECA plans to establish a garden near the water source to serve as an experimentation field for new gardening techniques. The produce grown will be distributed to the most vulnerable populations in the community and the mission hospital.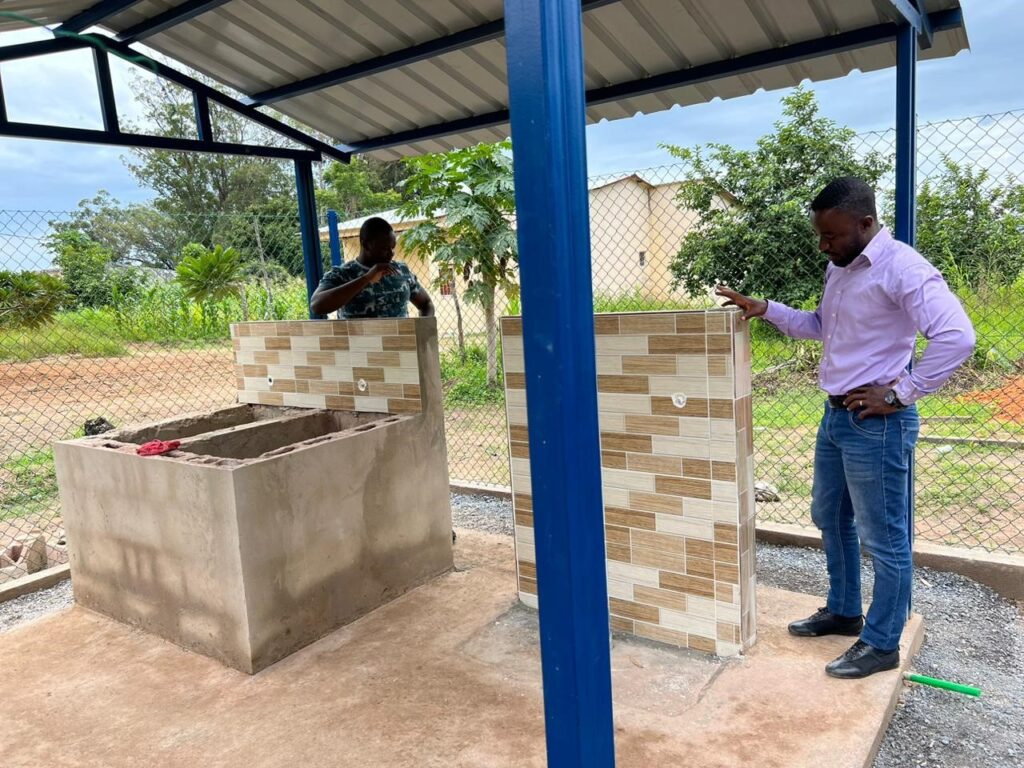 As of mid-February 2023, the water system's construction is nearly finished. Once completed, IECA will build and train a Water Management Team of ten individuals from the local villages. The team will also host sanitation awareness campaigns for the community.
Kamundongo Mission resident Joana Chipembe shared what this water system will mean to her and the community:
"We are very happy that now we shall have safe and clean water close to our dwellings. In the past, women and children had to walk 40-45 minutes to the nearest river. We thank Global Ministries for helping us."
Support this Ministry
To make a gift for this ministry online or by check use the online donation page.
100% of your gift will be directed to IECA Priority Projects
You will receive updates on the work in this area as they become available
Share in the vision of God's abundant life for all people
---
Related Content
Nobel Peace Prize Laureate, Dr. Denis Mukwege will speak about the Challenge and Promise of the...
Read More