Khayelihle Children's Village (KCV)
Click here to read the most recent update.
Out of an awareness of the increase of children who lost parents as a result of AIDS, a group from Bulawayo, Zimbabwe formed the Khayelihle Children's Village (KCV) in 1992 as a response to this new reality for children. According to UNAIDS, approximately 15 million children have lost one or both parents to HIV/AIDS around the world and many more are living with caregivers who are ill. In Zimbabwe, 74% of orphaned children have lost their parents due to HIV/AIDS (UNAIDS).
KCV has two priorities for their ministry. The first is to provide orphaned or abused children with a loving home, regular meals, education, access to health services, and spiritual support. The second priority is to connect children at the home with safe and supportive family situations when available.
Today, 24 girls and 22 boys live at KCV. Children living at the home live in home settings with a maternal and paternal figure for each child. KCV also continues to include and keep extended family members of children living at the home involved in their lives. Each child is attending primary school, high school, or enrolled in a vocational program. In 2003, KCV began a pre-school, which is located on the KCV campus, which also boasts a 270-acre farm and a thriving church just north of Bulawayo. The KCV farm is an income-generation project, which raises dairy and beef cattle, to support the home.
Update: July 2023
In 2023, KCV reports there are 42 children at the home, and all are in good health. All students attend school, with the exception of one child who is needing special education. KCV is working to find a good fit for her needs.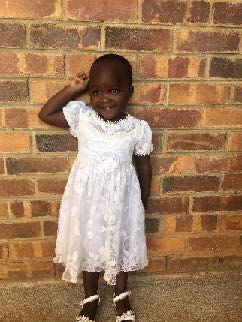 KCV welcomed the newest child into the home who is 13 years old and arrived in May 2023. She is currently taking anti-retro viral therapy and has mental disabilities. When she arrived, she was malnourished and sick, but her health has improved significantly since her stay at KCV where she receives nourishing meals, a loving home, and doctor check-ups.
One of the older children at KCV, a 23-year-old girl was reunited recently with her sister. Both sisters are happy to be reunited and KCV hosted a series of visits between the girls to facilitate this reunion. Another one of the older children, a 19-year-old boy has begun preparing for living independently by attending programs at a partner organization in Bulawayo. He has been adjusting well to the new environment.
There are several ongoing projects at the home to maintain all that the KCV is able to provide. Children are participants in these projects and KCV believes their participation also helps them learn and grow. These projects include:

1. The Garden: Currently, KCV is growing and selling butternut squash, carrots, and onions. They have recently planted 11,000 seedlings of cabbages, and continue preparing garden spaces to plant potatoes, green beans and green pepper in the future.
2. Rabbits: KCV has been raising and selling rabbits. Currently, 23 young ones are receiving care and food at the home.
3. Cows: A herd of 25 dairy cows are present at KCV. Several are getting old, and KCV is considering the potential to purchase new, younger dairy cows. Additionally, KCV is taking care of 10 beef cows.
Support this Ministry
To make a gift for this ministry online or by check use the online donation page.
100% of your gift will be directed to Khayelihle Children's Village (KCV)
You will receive updates on the work in this area as they become available
Share in the vision of God's abundant life for all people
---
Related Content
Nobel Peace Prize Laureate, Dr. Denis Mukwege will speak about the Challenge and Promise of the...
Read More