Lady Doak College
Lady Doak College (LDC) seeks to impart holistic education based on gospel values of love, justice, equality and peace in young women from all strata of society and enable them to develop as intellectually mature, morally upright, socially responsible and spiritually inspired women leaders of our nation. The learning processes and experiences are geared to liberate, transform, and empower the learner and the teacher. The college was established in 1948 with the support of Katie Wilcox, a U.S. educational missionary sent by the American Board of Commissioners of Foreign Missions (ABCFM), a predecessor mission body of what today is Global Ministries. For over 70 years, thousands of Indian women have been educated to serve and lead their communities and nation in countless ways.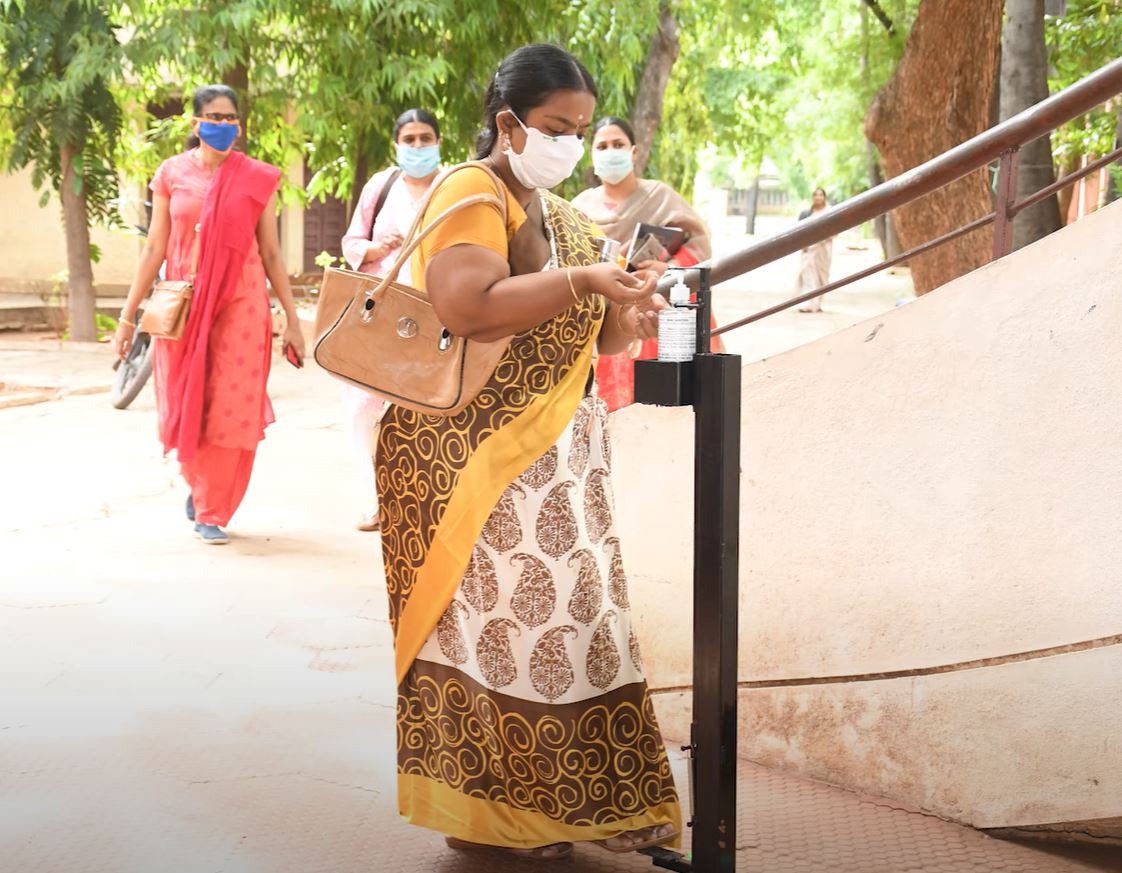 In March 2020, due to the spread of the coronavirus and government orders to shut down in-person learning, the Lady Doak College quickly closed their campus, moving as many courses as possible to online platforms for the remaining of the school year. As the Fall 2020 semester has begun, all classes are held virtually and there are no in-person courses taking place. There are no students living in the dormitories of the school, and it is possible the dormitories will be closed for the remainder of the year. As the coronavirus pandemic has affected the entire globe, its effects in India, as in other contexts, are disastrous. Many families of Lady Doak College students rely on daily wage jobs or informal positions which are no longer available. Understanding this, the college estimates a significant decrease in the tuition fees to be collected this year. Therefore, the college has worked to significantly cut spending during this time, including reducing faculty salaries and closing portions of the campus. Additionally, the college is working with families who have lost their incomes during this time to create new payment plans for tuition.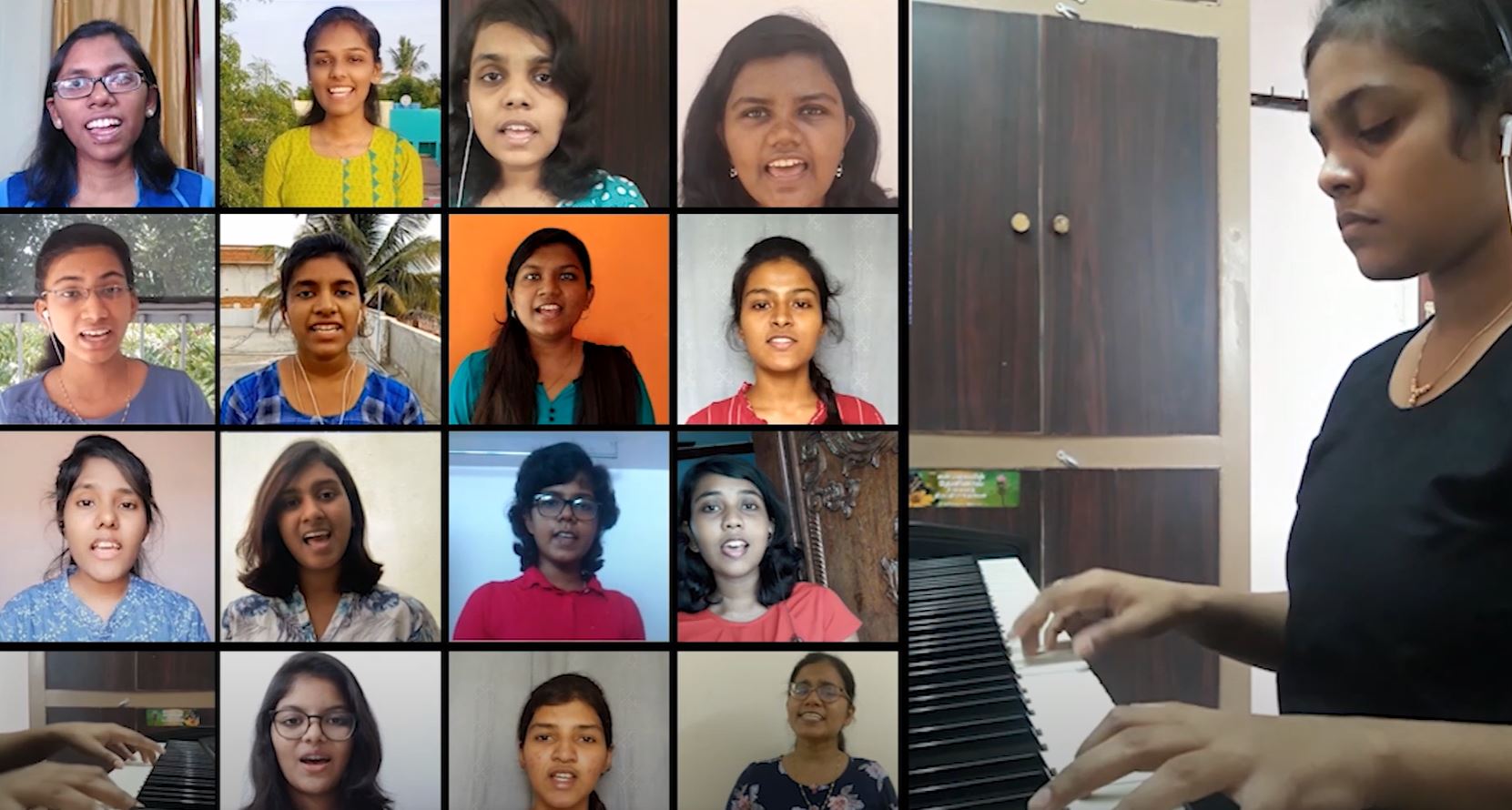 Lady Doak College has expressed two fundraising priorities for the next year: scholarship support and purchasing laptops and internet dongles for students. The number of students who now qualify for scholarships has increased dramatically, yet there are not enough scholarship funds available to support each qualifying student.
(photo right: Lady Doak College virtual choir concert in 2020)
Providing additional scholarship support also is one important way to ensure that students who have started their studies will be able to continue. Lady Doak College is working with businesses who will donate laptops and pre-paid internet equipment as part of their Corporate Social Responsibility (CSR) requirements, a requirement in India for all businesses to donate a percentage of their profits toward non-governmental organizations such as Lady Doak College.
Most LDC students have devices to take their courses at home; however, many are using a device shared among siblings or using their cell phones to take classes. Understanding these are not ideal study environments for many, Lady Doak College especially is working hard in order that the education of students from challenging backgrounds is not comprised because of the lack of access to computers, internet connectivity, or study space.
Support this Ministry
To make a gift for this ministry online or by check use the online donation page.
100% of your gift will be directed to Lady Doak College
You will receive updates on the work in this area as they become available
Share in the vision of God's abundant life for all people
---
Related Content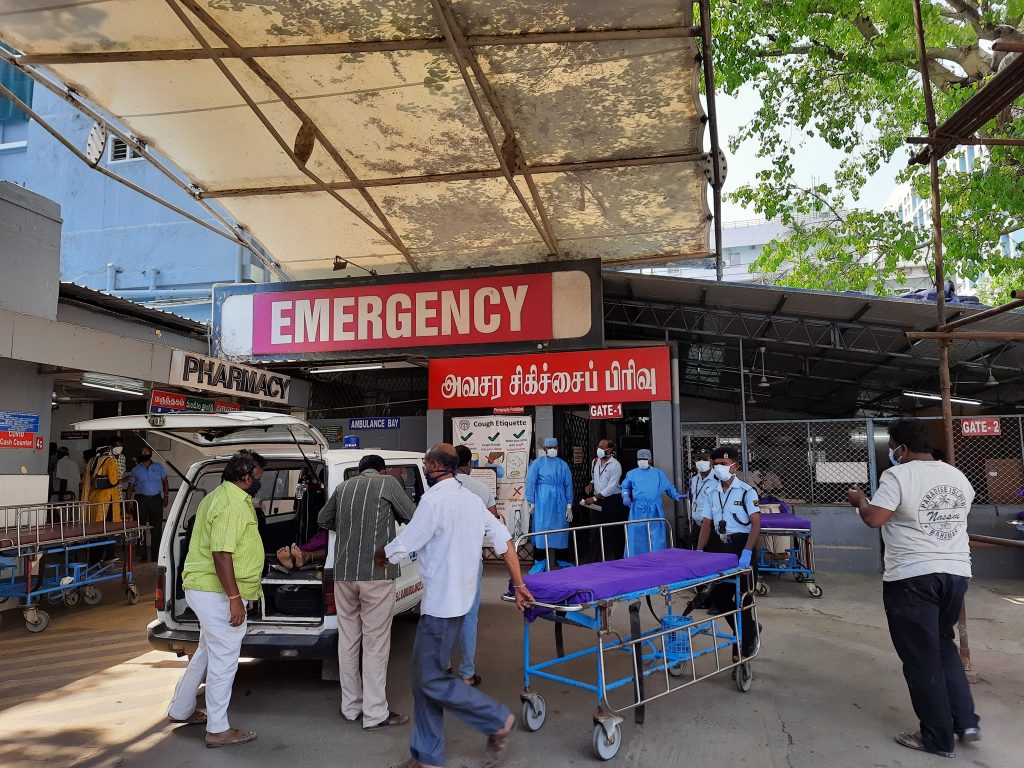 India has been going through a ferocious onslaught of a second wave coronavirus in the past month....
Read More