Mediterranean Hope
Read the most recent update here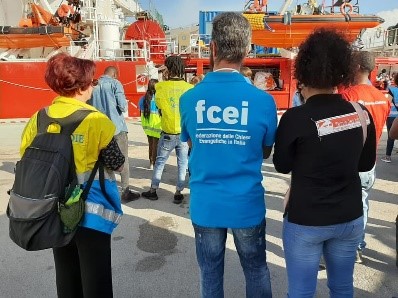 Mediterranean Hope (MH) is a project conceived by the Federation of Evangelical Churches in Italy (FCEI). The project began in early 2014 as a response to the challenging situations of Mediterranean migrants. Many refugees are arriving from North Africa, sub-Saharan Africa, and the Middle East to the Italian coasts and in particular, the Italian island of Lampedusa.
Faced with the inadequacy of any institutional responses, the FCEI, in agreement with the Waldensian Church, was compelled to start a new humanitarian and social project to welcome and help refugees integrate into society. Mediterranean Hope is supported by the Waldensian Evangelical Church, the Union of Methodist and Waldensian Churches, the Evangelical Church of Westphalia (EKvW), Global Ministries, the Reformed Church of the United States, and churches and individuals in Italy and abroad. Aware of the need for European solidarity in reception and asylum policies, the Mediterranean Hope project seeks to engage European Protestant churches to promote awareness-raising actions to support asylum seekers in Italy.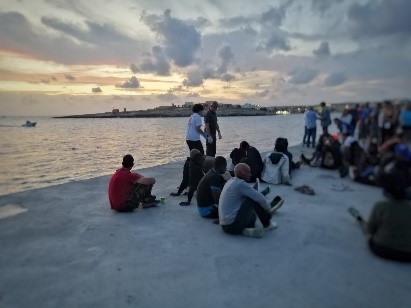 The work of Mediterranean Hope to support asylum seekers in Italy is multi-faceted. To offer Hospitality, Mediterranean Hope runs a House of Cultures in Scicli to welcome people who are in vulnerable conditions, with social and cultural initiatives. The Humanitarian Corridors Program is a coordination of several non-governmental organizations, including Mediterranean Hope, to assist people who have fled their country to access the right to seek asylum and navigate the legal pathways in Italy. Mediterranean Hope also works with a Spanish organization, Proactiva Open Arms, to support search and rescue work in the central Mediterranean Sea. Mediterranean Hope also supports research and analysis work to learn more about the refugee crises and global forced migration.
Update: March 2020
Mediterranean Hope (MH) is a project of the Federation of Evangelical Churches in Italy (FCEI) and, since 2014, is a response to the tragic situations of Mediterranean migrants. Amid the COVID-19 pandemic, Mediterranean Hope has had to face difficult, operational decisions within a rapid timeframe, yet remains committed to carrying out work with refugees as much as they are able, with special focus on the current health situation. In this meantime, the Humanitarian Corridor Program, which connects asylum-seekers to a network of resources along the journey, is closed.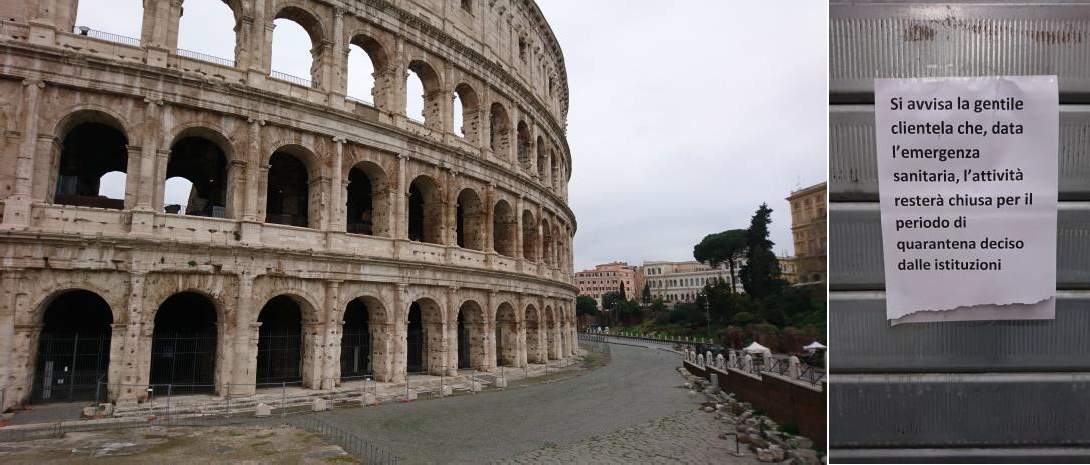 The lockdown orders throughout Italy have been in place since Wednesday, March 11. Mediterranean Hope's direct contact with the asylum-seekers they support cannot take place at this time. Asylum-seekers who are in apartments remain there; clients who are in small, group structures are confined to their own quarters. Many are using the time to continue online language lessons. MH staff are maintaining regular calls and video calls with those being supported. In Italy, asylum applications are effectively on hold as public offices are not open and court hearings have been suspended.
MH Program in Scicli
Travel between Italy and Sicily is suspended, except for emergencies. Given the emergency measures in place, staff of Mediterranean Hope at the Casa delle Culture, a hospitality ministry of MH, are unable to interact directly with those housed there. Fortunately, those living there are housed in their own apartments and can remain there. Communal activities can, however, are no longer taking place.
One challenge facing the guests staying at the Casa Delle Cuture is computer access. With all schools closed, online learning is now the emphasis, and there are not enough computers. Staff are maintaining what contact they can by way of telephone and video calls and translating news to families regarding the pandemic.
MH Program in Lampedusa
While regular activities have been suspended, migrants have not stopped coming to Lampedusa's shores. Recently, 150 people arrived within the span of 48 hours. The Lampedusa team shares people are still fleeing; people are still migrating.
In order to comply with current measures, those who arrive must be placed in quarantine. As a result, more than 40 migrants, including children, had to spend a night and a day on the jetty or small pier, because the office was at capacity with 26 people who had arrived the day before.
MH Program in Calabria
A small staff team has been based in Calabria in the last year. Their focus has been to work with seasonal migrant workers often exploited in the agricultural sector. The team has been working to assist them, through offering language training, legal information, and practical support. The team also has been working with local farmers to build an ethical supply chain, which guarantees rights for the workers concerned. A new label, Etika, has been developed with a view to marketing the produce produced through the ethical supply chain beyond Calabria and Italy.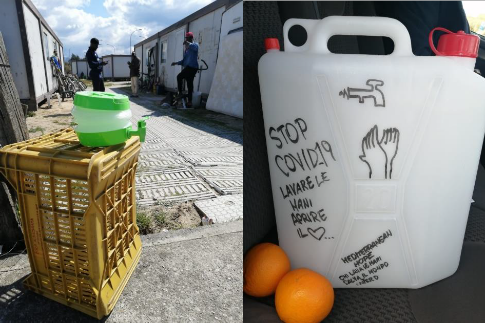 The outbreak of COVID-19, and the measures in response, bring specific challenges for the migrants in Calabria. Many of the seasonal workers are living in vulnerable housing, which does not allow families to maintain social distancing nor recommended hygiene measures. Access to running water is extremely limited, and there is very little hand sanitizer available. The water supply in one camp has been completely cut off, and MH staff are lobbying the local authority to restore this immediately.
Next Steps
Siamo tutti sulla stessa barca, which in English means We are all in the same boat, is a phrase being shared with particular resonance recently. Nevertheless, this global emergency is an opportunity for all of God's People to pull together as a single community, to focus on the needs of the most vulnerable, and to stimulate a collective response to meet their needs.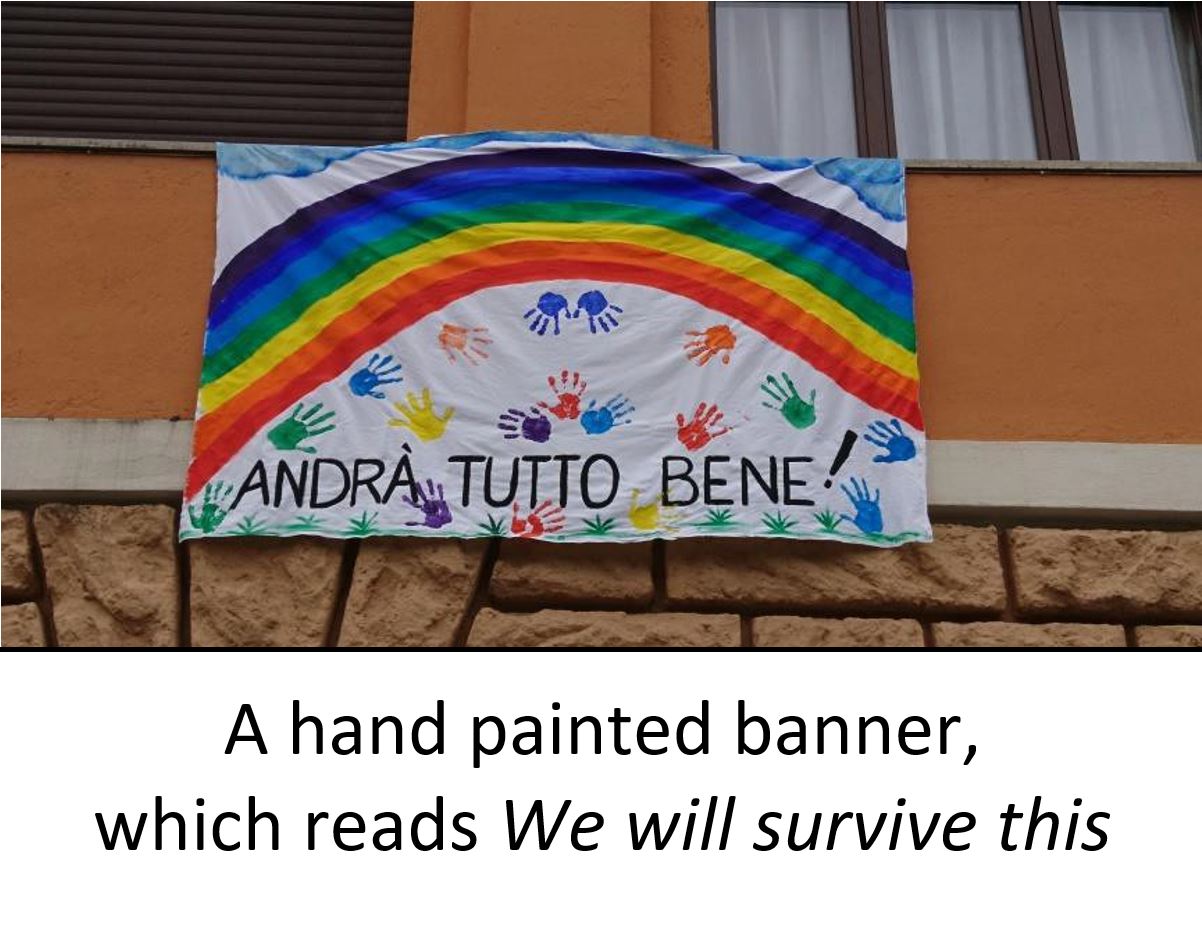 Mediterranean Hope's priority at the present time are to provide disinfectant kits to the homes or rooms of refugee families and healthcare facilities. The second priority is to support institutions monitoring the spread of the virus among vulnerable populations, such as refugee communities, and to support actions of medical treatment for those affected by the virus, and prevention of the spread of the virus.
Support this Ministry
To make a gift for this ministry online or by check use the online donation page.
100% of your gift will be directed to Mediterranean Hope
You will receive updates on the work in this area as they become available
Share in the vision of God's abundant life for all people
---
Related Content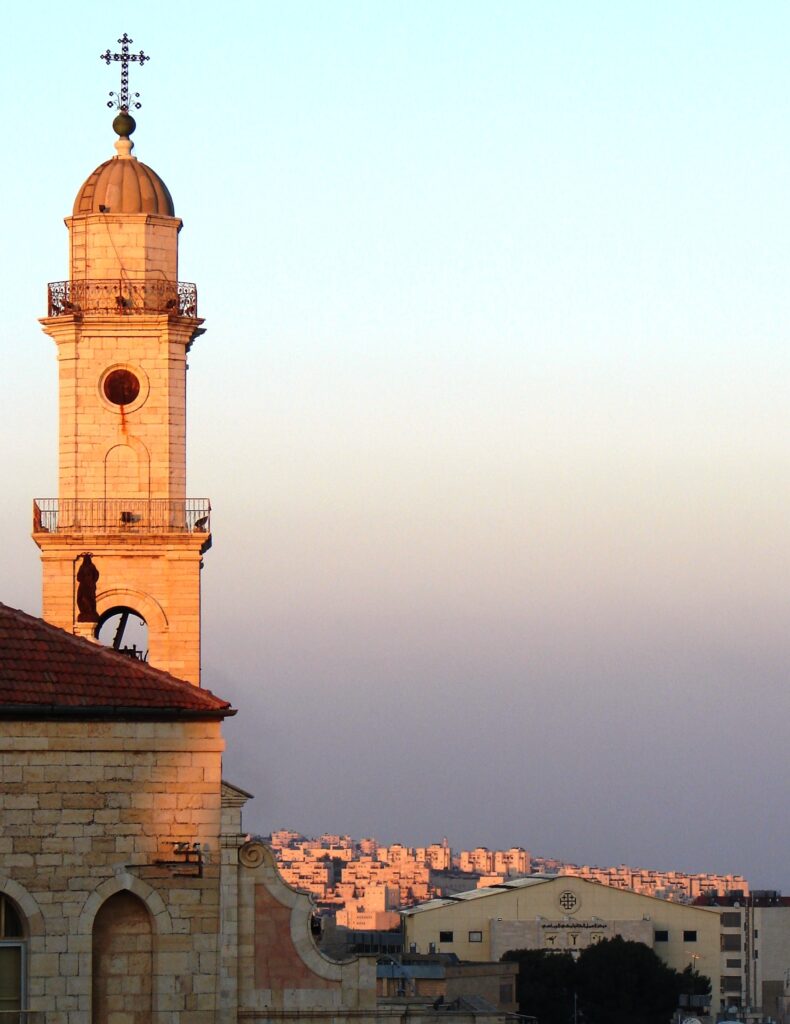 Three Palestinian Christians from Jerusalem and Bethlehem came to D.C. this week to advocate for a...
Read More