Morija Theological Seminary Textbook and Library Book Fund
Click here to read the latest update.
The Lesotho Evangelical Church (LEC) is a long-standing partner of Global Ministries.  Founded in 1833, the LEC is one of Africa's oldest Protestant churches.  Today the LEC has several hundred thousand members in over 100 parishes which include hundreds of outstations.  It maintains seven health centers and two hospitals in its health program. In education, the LEC is responsible for 563 primary and secondary schools, one Bible institute, and one theological seminary.
Pastors and evangelists have been trained at Morija Theological School (MTS) for over 125 years.  MTS is the only institution of the LEC for theological training.  Seminary students go through a five-year program, including one year of practical experience in a parish under the guidance of a pastor.  Evangelists have a three-year program.  At any given time there are usually 30-50 students enrolled at MTS.
Due to their limited availability and use, theological books and textbooks, including study Bibles, are very expensive, and the Morija Theological School has limited resources for their purchase.  Students also have very limited financial means and are unable to purchase textbooks.  In some cases students do not have any textbooks for certain courses; in other cases the available textbooks are old and out-of-date.
By updating the text, study, and library books, the students will have access to the books they need to study at their convenience. Since the books will be the property of the school, they will be shared for other students to access as well.  This will increase learning and teaching.
Textbooks, study bibles, and library books that range in cost from $25.00 to $100.00 per book.  An initial amount of $1,000 – $2000 would enable the school to make beginning progress in upgrading its text and library books.
Global Ministries welcomes gifts in any amount toward this effort.
Update April 2017
The MTS Textbook & Library Book Fund is well underway and making many new books available to students at Morija Theological Seminary (MTS). The project has proceeded as planned and continues to be a success.  Over 100 new textbooks have been added to the seminary library so far, and more are on their way.
Theological textbooks are not commonly available at stores in Lesotho, and ordering from foreign vendors can be very expensive for local institutions. Many students do not have the financial means to purchase their own textbooks, having to rely on the school library to loan them what they need for class.
The books purchased by the fund have helped MTS to provide one copy per student for some titles, as well as provide for future needs.  The requested funding was expected to cover the cost of 50 copies each of Unlocking the Bible and The New Interpreter's Study Bible. However, quantity discounts and a favorable exchange rate meant there were funds still available. The remaining amount has been used to purchase copies of A Grammar for New Testament Greek.
The following titles have already been received by MTS:
50 copies of Unlocking the Bible
50 copies of The New Interpreter's Study Bible
12 copies of A Grammar for New Testament Greek
At least 20 more copies of A Grammar for New Testament Greek are on their way to MTS classrooms. Because book suppliers in Lesotho and South Africa often have to obtain theological books from North American sources, the delivery process can be very slow. However, despite the two-to-three month ordering and delivery process, the arrival of the books is well appreciated. There has been very positive feedback about the project from the MTS Director and students.  Students in their final year at MTS provided the following comments: "We have received the essential books for our everyday studies which have been so useful to us, and we pass our thanks to the donors.  These books assist us in making effective sermons and help us in our assignments.  They have helped us in understanding the Bible better, particularly in Old Testament Theology.  We are truly thankful for having these books made available to us.  The books are clear, direct and easy to understand, and contain a vast amount of information for assisting us with our studies."
Global Ministries welcomes donations for the continuation of this project and extends thanks to all those who have participated in the realization of these textbooks for students and teachers.
Update: May 2019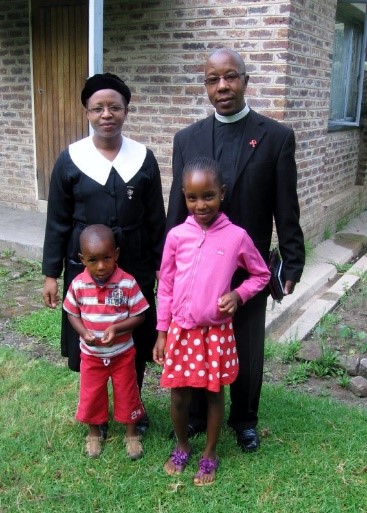 Global Ministries has long supported the Seminary Books Project to help provide textbooks and resources for students at the Seminary. This project continues to be a priority for the seminary. The seminary is beginning to explore and raising funds for updating their technology and computers for students to use.
While there are some resources for students to use while at the seminary, many students do not have books or resources to take with them to their local congregations after they graduate. Therefore, MTS would like to provide basic books, such as a single volume Bible commentary – Africa Bible Commentary or The New Interpreter's Commentary to graduates each year. Approximately 8-10 students graduate each year.
To read more about current funding priorities of Morija Theological Seminary keep reading here.
Update: November 2019
As of October 2019, the Morija Theological Seminary of the Lesotho Evangelical Church in Southern Africa (LECSA) has ordered a new collection of key textbooks for its current seminary courses. The textbooks purchased include books for practical theology courses, courses on pastoral care, New Testament studies, Greek language courses as well as Hebrew language courses.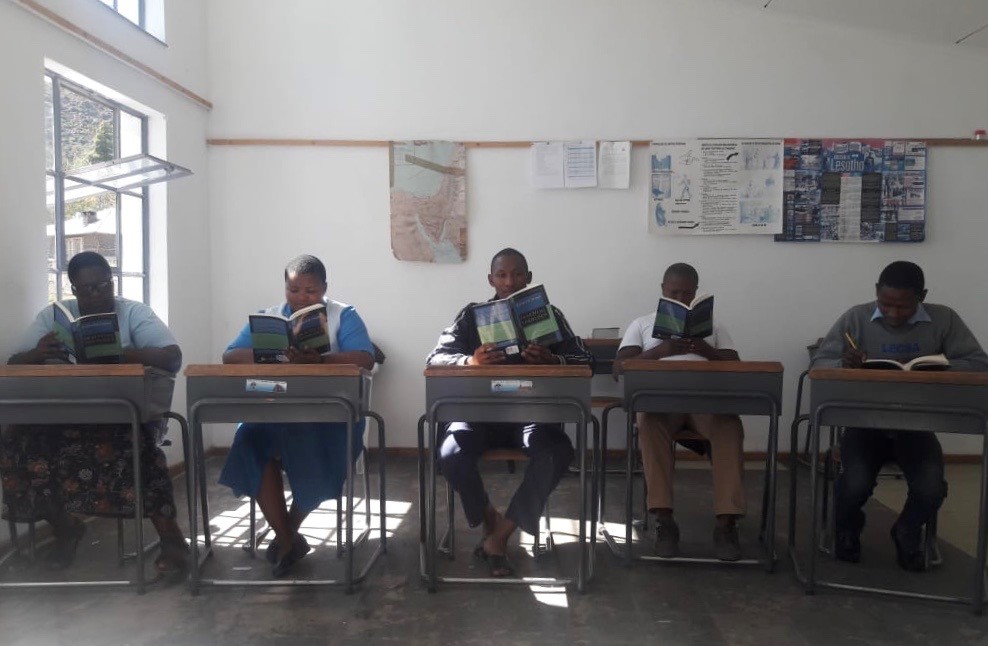 As in the past, many of these textbooks were purchased in South Africa, however, there continue to be several textbooks not available in South African bookstores. This year, the Morija Theological Seminary explored purchasing books online, through a few vendors who now ship to Lesotho. While each order was less expensive than purchasing books in South Africa, this is a new service and not completely reliable as some textbooks were lost. This will continue to be a consideration for future orders of new books for the school and resources for local pastors.
Global Ministries is grateful for the support received for this project and welcomes new gifts for this ongoing project.
Update: April 2022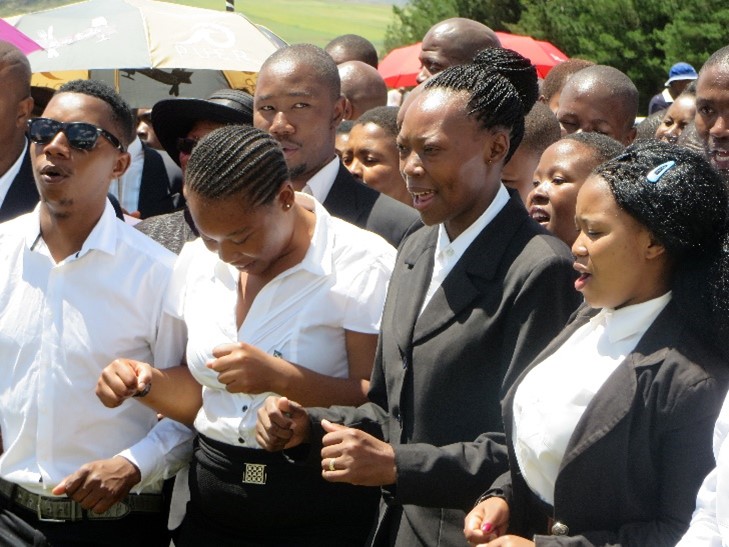 Recently, the seminary used the remaining balance in the fund to purchase several books used in the Bible School program. The books were able to be purchased locally from the Morija Book Depot, in lieu of purchasing books from South Africa, which reduced the cost of the order.
Adding new textbooks and library books continues to be a top priority of the Morija Theological School leadership. The leadership team is interested in putting together a list of book titles to use in their programs and to order for students.
In addition, the Morija Theological Seminary continues to seek accreditation. In March 2021, MTS submitted the necessary materials for registration with the Ministry of Education, Tertiary Department. In May 2021, MTS received the good news that it did receive conditional registration from the Ministry of Education, effective from June 1, 2021 until December 31, 2022. That means that it is now known as an existing institution of higher education in Lesotho. Currently, the seminary is waiting on an accreditation inspection by the Council on Higher Education at which time MTS will receive a list of accreditation requirements.
Support this Ministry
To make a gift for this ministry online or by check use the online donation page.
100% of your gift will be directed to Morija Theological Seminary Textbook and Library Book Fund
You will receive updates on the work in this area as they become available
Share in the vision of God's abundant life for all people
---
Related Content
Zimbabwe - Zimbabwe Council of Churches (ZCC) The Zimbabwe Council of Churches has...
Read More