My Sister's Place (Durebang)
Click here to read the most recent update
My Sister's Place, located in Uijeongbu City, Korea, is a mission program of the National Church Women's Association of the Presbyterian Church in the Republic of Korea (PROK). Since My Sister's Place opened its doors in 1986, it has been a place of compassion and support for all women, especially those who are currently or have previously worked as prostitutes, and are living a life of alienation and oppression. Through the building mutual friendships based on love and trust that My Sister's Place offers, women in Uijeongbu City are able to recover their self-confidence and self-worth.
In the red-light districts adjacent to the U.S. military bases in Uijeongbu, many women work as prostitutes in clubs, massage parlors, and hostess bars. Roughly 80 percent of women in this area are prone to abuse drugs and alcohol. An even larger number of women over the age of forty have retired from prostitution with poor health and little to no other work skills or family support. The average age of women in prostitution is getting steadily younger, as more and more women feel turning to prostitution is their only opportunity to make a living. Along with the violence and exploitation that often accompany this work; these women have also faced judgment, separation, and prejudice from the rest of society. The opening of My Sister's Place in 1986 represented the first step toward a more critical, public discussion about the issues of prostitution, and the specific situation of Korean women involved with U.S. soldiers.
Besides offering individual counseling geared to helping the women achieve self-confidence and hope, the center also provides educational programs and projects. A bakery program was developed in 1989, designed as alternative employment for older women who may have never had any job aside from prostitution and who can no longer support themselves. Through the program, it becomes possible to have more regular, long-term meetings with the participants, enabling the women themselves to suggest further directions for the program, and taking part in creating a community to meet their needs.
Art and craft therapy allow the women to creatively express and explore memories and psychological conflict. The creation of small items such as Christmas decorations or patchwork becomes a visible fruit of the women's work, and is an important step in improving feelings of desolation, apathy, and isolation. English language and computer classes also are offered as ways to enable women to find alternative employment in Korea's technology sector. A community library has been developed for women and other village residents, and free lunches are provided for women at My Sister's Place, who do not have the resources to afford a regular meal. These mealtimes have become a good opportunity for community building, and increasing trust and knowledge between the women and the staff. Interestingly, the women often speak more personally and freely in this informal setting than they do in a formal counseling session.
My Sister's Place published a book from the collected real-life experiences of the women. Through the sharing of these accounts, other organizations, as well as the general public, have become more aware of the problems facing prostitutes in Korea. A fieldwork program for female college students was also established as an opportunity for students majoring in politics or social education to gain experience by working at the center during school breaks. Strong friendships between students and women at My Sister's Place have been formed in this way, and many of the student participants have been inspired by their experiences at the center and have become important leaders in women's movements at their schools.
In 1993, a prostitute named Yoon Kum-Yi was brutally murdered by an American soldier in Uijeongbu City. Immediately, My Sister's Place organized a large demonstration, uniting 3,000 people for a rally, including many members of other women's and religious organizations. The movement denouncing the murder of Yoon Yum-Ki rapidly spread throughout the entirety of Korea, opening many people's eyes to the seriousness of the crimes and injustices prostitutes suffered at the hands of American soldiers, and the unfair agreement between Korea and the United States about how to handle such problems. In response to the public's concern for the lives of Korea's prostitutes, the National Campaign for the Eradication of Crime by U.S. Troops in Korea was formed. The center continues to play a very active role in this organization, designed to protect Korean women from sexual abuse and violence.
The staff of My Sister's Place is convinced of the necessity of developing solidarity and sisterhood with people who are aware of the problem of prostitution in Korean society, and they encourage the public to break free of prejudices about prostitutes. Although My Sister's Place acknowledges that the issue of prostitution is an inevitable problem in society, they encourage everyone to find creative ways with which to approach this problem.
As a non-profit organization, My Sister's Place continually faces financial difficulties, and is in continual need of funds to support its flourishing programs. Donations are needed to assist My Sister's Place in campaigning for social policy change, and to support the various activities and programs provided for the women.
Gifts of $100.00 will provide free lunches to 30 women seeking counseling and other services or funds to maintain and upgrade the library.
Gifts of $500.00 will provide training for one woman at the bakery of My Sister's Place or will provide English Language training for a group of women who are developing alternative career options.
Gifts of $1,500.00 will provide counseling services for one month at My Sister's Place to restore the hope and confidence of women who earn their living as prostitutes adjacent to U.S. Military bases in Uijeongbu.
Gifts of $4,000.00 will provide two months of Arts and Craft Therapy programs helping women move through feelings of isolation, apathy, and desolation after working as prostitutes
Update: August 2018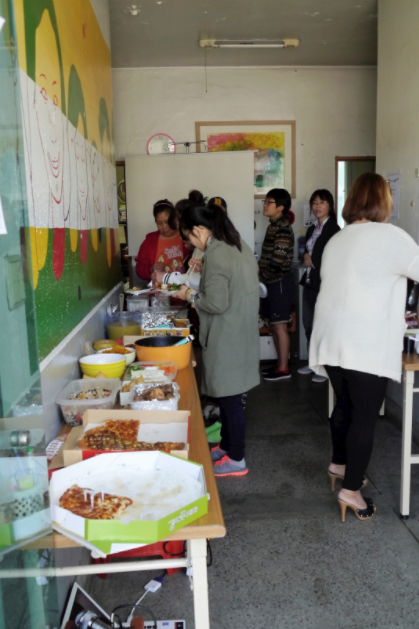 My Sister's Place is a mission program of the Presbyterian Church in the Republic of Korea (PROK). It has been a place of compassion and support, as well as a resource center for women from domestic abuse situations and victims of human trafficking. They primarily work with migrant women, most arriving from the Philippines and Russia. My Sister's Place offers hygiene kits, counseling sessions, social work services, and leads advocacy campaigns on domestic violence in the country. They are well-known as a trusted resource for trafficked and abused women.
My Sister's Place works to meet the women where they are at in a variety of ways. Social workers will often visit the bars and clubs where the women work to introduce themselves and let the women know that they are available to help. They also listen deeply to clients to determine needs and best follow-up actions. For example, some women would like to get out of their situations and return to their home countries, while others may want to enter into the Korean migration system and need help getting the appropriate papers.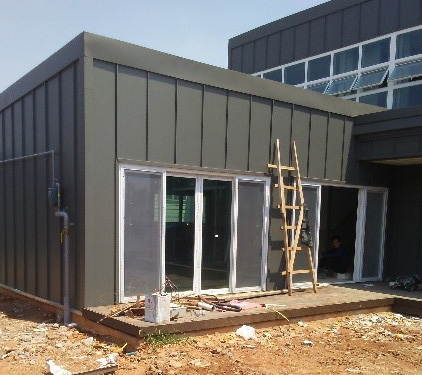 Currently, My Sister's Place is working on a new building with multiple offices in order to strengthen and expand their current capacity. They are excited about the opportunities that this new building might bring as they continue their work helping women. Global Ministries continues to welcome gifts in support of My Sister's Place in Korea as they continue to provide help for women from domestic abuse and human trafficking.
Support this Ministry
To make a gift for this ministry online or by check use the online donation page.
100% of your gift will be directed to My Sister's Place (Durebang)
You will receive updates on the work in this area as they become available
Share in the vision of God's abundant life for all people
---
Related Content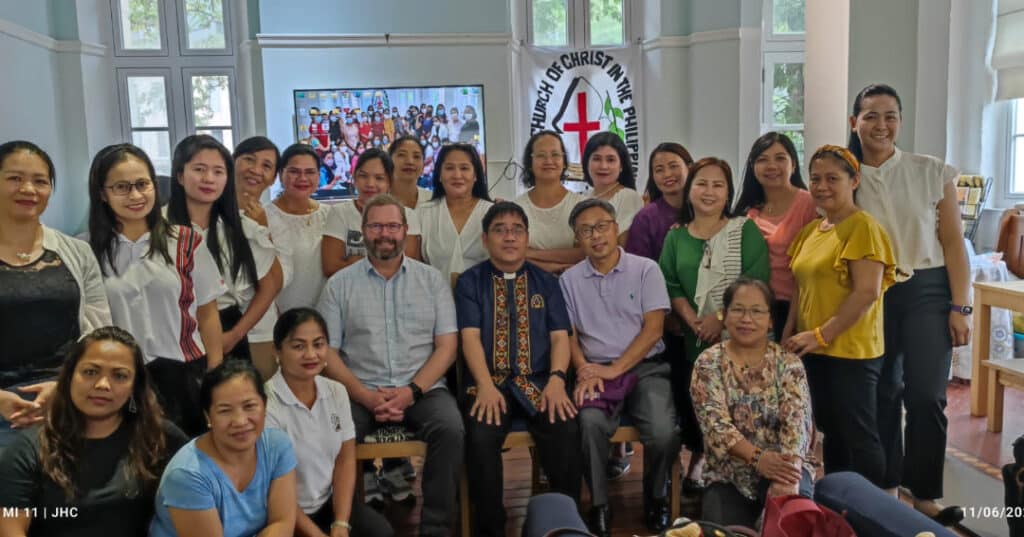 Written by: G Lou, Mission Co-Worker in East Asia & Pacific Region The Hong Kong...
Read More