Amity Printing Press Facilities
China
The Amity Foundation, a Global Ministries partner, is an independent Chinese volunteer organization. It was founded in 1985 to encourage education, health, rural development, and social services in areas of need within China. Based on the initiative of Chinese Christians, Amity strives to benefit the people and build friendships, both within China and abroad, based on mutual respect and peace.
Amity established its Amity Printing Press in Nanjing, Jiangsu Province, in 1987. Before 1987, only three million Bibles had been produced in China between the years 1980 and 1986, and during China's Cultural Revolution, Bibles had been prohibited. Many Chinese Christians had to make do with shared hand-written versions of the Bible, and treasured their Bibles greatly. With the arrival of the Amity Printing Press in 1987, around two million Bibles are printed annually, and are legally and openly distributed to churches and congregations all over China. Editions of the Press Bibles include versions in traditional and simplified Chinese, Chinese-English, ethnic minority languages, and Braille. Through a partnership with United Bible Societies, Bibles are produced to be affordable to most Chinese Christians. Not only is the Amity Printing Press one of the leading enterprises in the local printing industry, it has also greatly contributed to the cause of religious freedom in China.
The Amity Printing Press also produces other religious texts and hymnals in Chinese and in other languages that are used by partner churches around the world. In order to continue meeting the existing demand for Bibles, the Printing Press will move to a larger facility in 2007. Once fully functioning, it is expected that the press will produce about 12 million volumes per year. Although United Bible Societies is expected to provide some funding for this facility, other funds are also needed to make the Press' building a reality, and to support the continued production and distribution of Bibles in China.
Support this Ministry
To make a gift for this ministry online or by check use the online donation page.
100% of your gift will be directed to Amity Printing Press Facilities
You will receive updates on the work in this area as they become available
Share in the vision of God's abundant life for all people
---
Related Content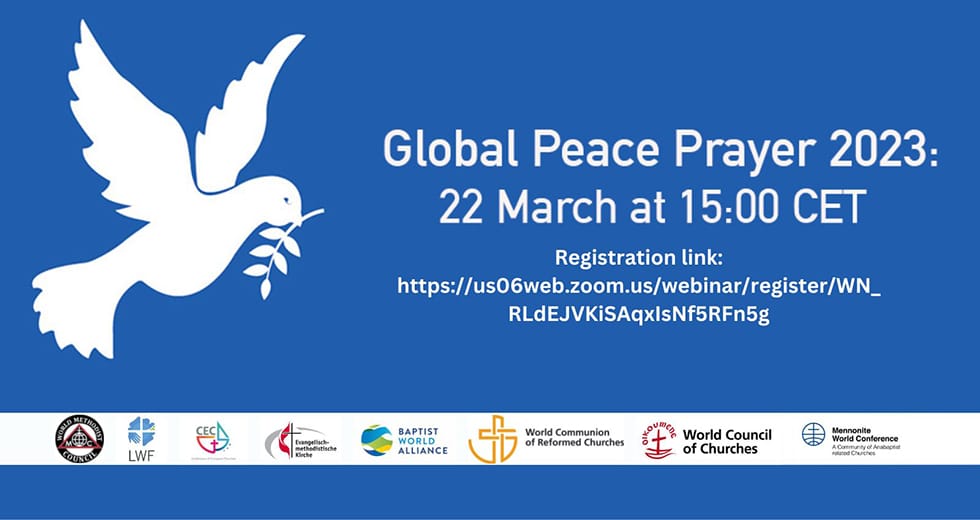 And they shall beat their swords into ploughshares, and their spears into pruning-hooks; nation...
Read More