Response to Hurricanes Eta and Iota in Central America and the Caribbean
On November 3, 2020 Hurricane Eta made landfall on the coast of Nicaragua. Thirteen days later, November 16, Hurricane Iota made landfall just fifteen miles south of where Eta had hit. Both storms were category four hurricanes.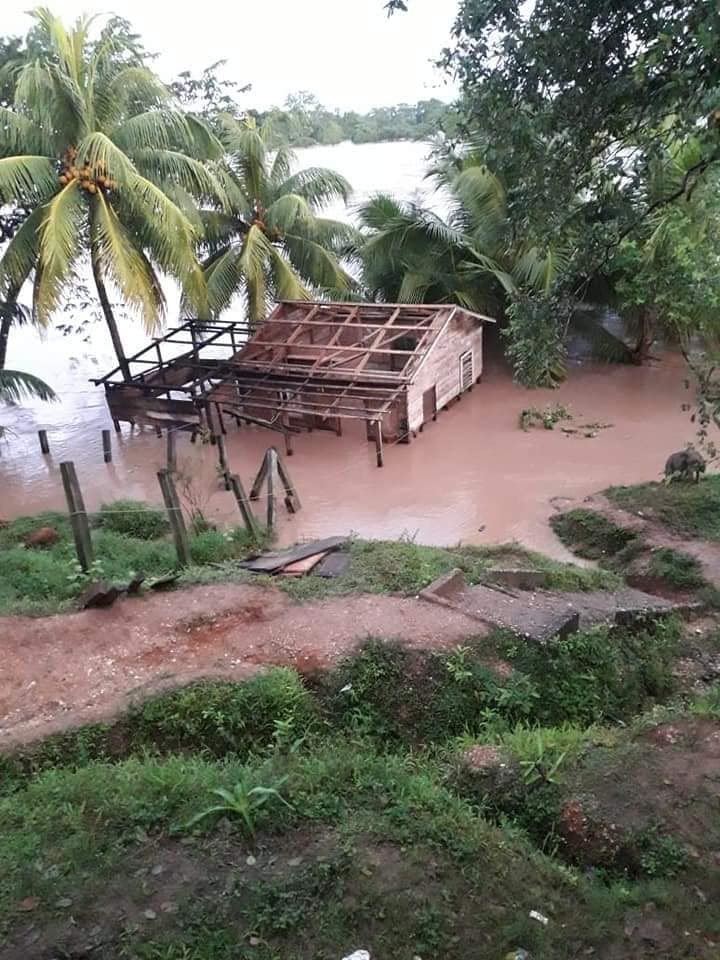 Both Eta and Iota moved inland from the coast of Nicaragua over Honduras where they caused massive flooding. They then moved through central American into the Caribbean where they continued to cause damage.
Eta and Iota were the 28th and 29th named storms of 2020's record-breaking Atlantic hurricane season and were the strongest storms to hit Central America since Hurricane Mitch two decades ago.
Global Ministries partners across the region are responding these devastating storms. Partners are reporting sustained flooding, tens of thousands of displaced persons seeking refuge in shelters, collapsed houses, washed out bridges, destroyed fishing boats, dead livestock, and disconnected electric and water services.
To learn more about the effect of Hurricanes Eta and Iota on partners in Latin America and the Caribbean you can read this article.
Partners Responding in Nicaragua
The Moravian Church in Nicaragua: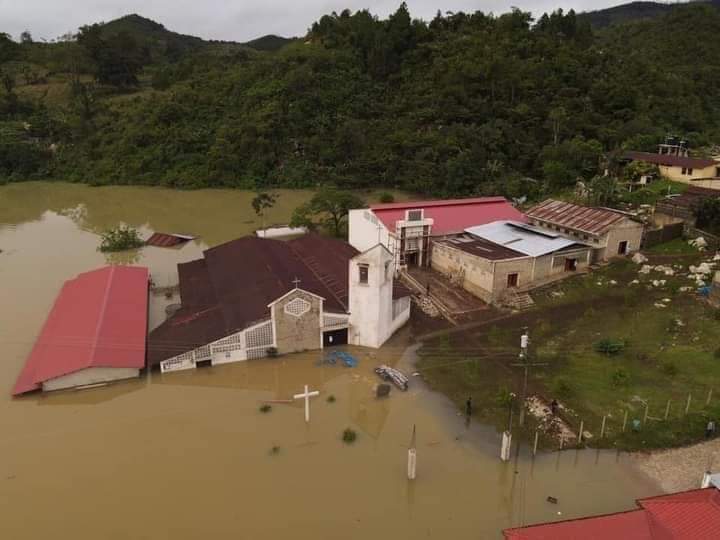 The Reverend Alfredo Joiner, Pastor of the Moravian Church of Nicaragua, one of Global Ministries' Partners, whose congregations and membership is mostly located on the Atlantic Coast, shared that 1,000 houses have been destroyed within their community.  Pastoral homes, schools, and agriculture; everything was devastated.  An estimated 40,000 to 50,000 people are affected. The Church is working to distribute need supplies such as food and first aid items and will be part of a long term rebuilding process in the future.
Make a gift to support the Moravian Church
Christian Mission Church of Nicaragua
The Reverend Mauricio Largaespada, President of the Christian Mission Church of Nicaragua, reported that the most immediate concern is the lack of food in the areas affected by the phenomenon due to the loss of crops such as corn, rice, and bananas, and beans among others.  There is also a lack of drinking water. Floods and river overflow have polluted many water sources.
Both Christian Mission's National Board of Directors and the Moravian Church's leadership are conducting meetings to devise a plan to help communities in the North Atlantic region of Nicaragua.
Make a gift to support the Christian Mission of Nicaragua
Partners responding in Honduras
Evangelical and Reformed Church, IERH
The Evangelical and Reformed Church (IERH) reported on entire communities flooded. With homes flooded to their ceilings and more than 70 bridges destroyed. There are landslides and crops destroyed.  They shared that although there have not been many human losses (20 among women, children, and young people), the multitude of victims is gigantic and impossible to quantify at this moment.  In San Antonio de Cortés, villages are in danger due to streams and landslides' growth and have taken measures to evacuate.  Pastor Feliciano Rivera, President of the IERH, shared:  "We as a Synod have great sorrow.  We have no answer other than to attend to emerging needs and spiritual comfort.  The Synod is providing food and clothing.  Some people have been rescued from the roofs of their homes."
Make a gift to support the Evangelical and Reformed Church
 Christian Commission for Development (CCD)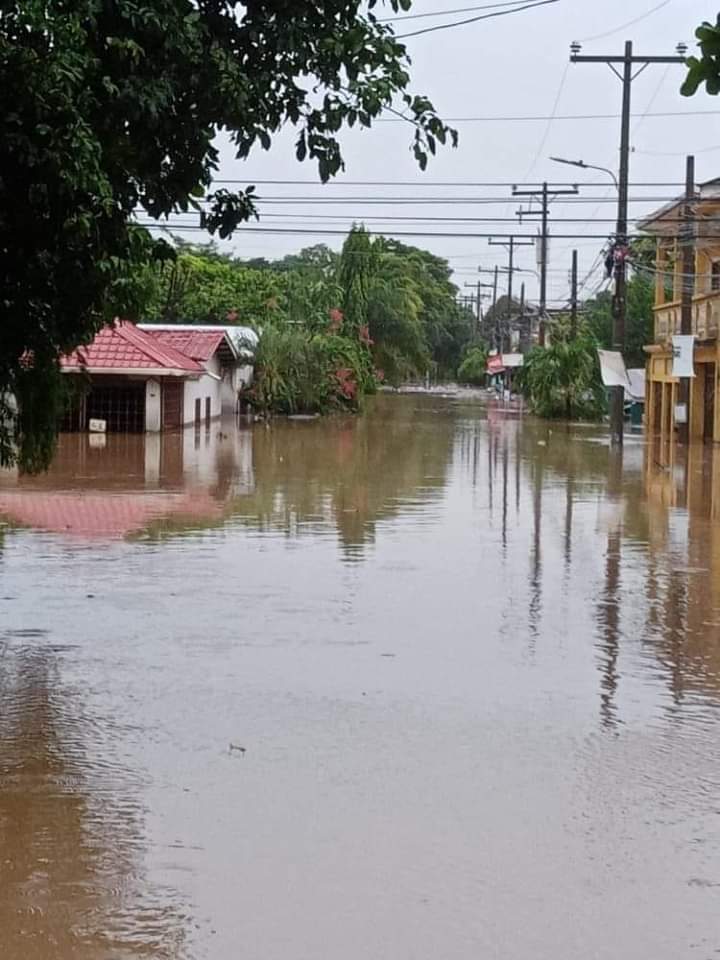 According to the damage reported by governmental agencies in the southern region of Honduras, the areas most affected by flooding, due to the flooding of rivers and ravines, are located in the municipalities of Choluteca, El Triunfo, Marcovia, and Pespire, in the department of Choluteca; and the Central District in the Department of Francisco Morazán, among other areas where there has also been damage, although of less magnitude.  Specifically, there are about 30 communities in the previously mentioned municipalities, reaching approximately 1,000 families. The work, particularly in the first months of the emergency from the institutional side, has been aimed at affected families in the region, integrating into logistics teams, humanitarian aid management, monitoring, and preliminary evaluations to determine the families housed and overall damage in the municipalities where there is an institutional presence. The Christian Commission for Development is working on the emergency care phase, as affected families demand emergency response and otherwise will be exposed to food crises by crop loss, which naturally severely affects household food and income. Reconstructions of homes and the recuperation of infrastructure will also be needed in the upcoming months.
Global Ministries is grateful to Week of Compassion and Global H. O. P. E. for their responses to this emergency on behalf of the Christian Church (Disciples of Christ) and the United Church of Christ. Relief funds from Week of Compassion and Global H. O. P. E. have been approved to provide urgent assistance for church partners as they respond to the damages caused by Hurricanes Eta and Iota.
April 2021 Update:
Partners responding in Nicaragua
The Moravian Church in Nicaragua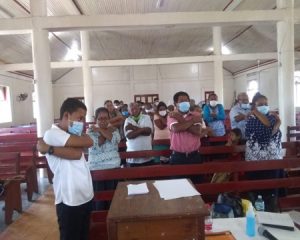 The Moravian Church of Nicaragua assisted over 3,100 families in 43 communities directly following the hurricanes providing food, clothing,
mattresses, personal hygiene kits, and medicine. In the following months, the Moravian church provided 350 families in ten communities with seeds for replanting crops. The Moravian Church also held three workshops which lasted two days on overcoming emotional and psychological trauma which had 150 participants.
In the future, the Moravian Church in Nicaragua hopes to provide more assistance to families working to re-establish farms and offer further trauma workshops as well as help in the rebuilding of churches and homes.
Christian Mission Church of Nicaragua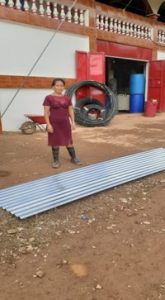 Directly following the hurricanes the Christian Mission Church of Nicaragua (CMC) distributed 200 food packages and hygiene kits as well as clothing, footwear, and tarps for emergency shelter. The Christian Mission Church continued to accompany families providing food staples when possible and began helping to provide zinc roofing sheets to repair roofs that were damaged during the storms. CMC also has been able to provide seeds and farm tools to assist families in replanting corps which were damaged. CMC plans to continue this long-term rebuilding work, accompanying families in replanting and replacing corps as well as livestock. The Church has been working to locate and purchase cattle to help provide families with a source of milk and calves to begin replacing lost livestock.
Partners responding in Honduras
Evangelical and Reformed Church (IERH)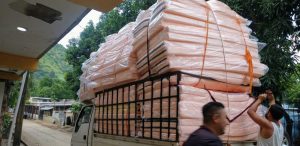 Member churches of the Evangelical and Reformed Church (IERH) have provided clothing, mattresses, and supplies for affected communities. Many nearby IERH churches served as temporary shelters for victims where medical assistance was provided. Eight IERH church structures sustained damage during the hurricanes. Therefore, sister IERH churches have assisted in the rebuilding of churches with damage.  
Christian Commission for Development (CCD)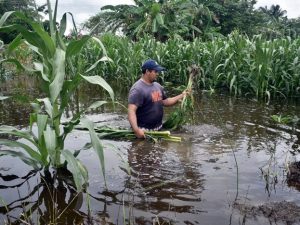 The Christian Commission for Development has focused its work on accompanying affected communities in the southern part of the country by supplying food, hygiene, and cleaning kits to over 520 families. Many families in these communities rely heavily on substance farming which was mostly if not completely destroyed by the hurricanes. CCD is now working to accompany communities in replanting crops.
CCD navigated through damaged roads and power grids in order to reach the affected communities. They also made health precautions a priority to keep CCD staff, volunteers, and communities from contracting COVID-19 during response work.
Looking toward the future, CCD hopes to focus on implementing risk prevention measures, especially within communities most vulnerable to the ever-increasing hurricane activity due to climate change. CCD also hopes to continue working alongside small farmers in re-establishing climate change-resistant crops.
Global Ministries Webinar recording, Living by Faith: Overcoming Hurricanes in Nicaragua and Honduras: Four Global Ministries partners participated in a webinar during which they provided in-depth updates on the effects of the hurricanes as well as their repose work. View the webinar below.
Support this Ministry
To make a gift for this ministry online or by check use the online donation page.
100% of your gift will be directed to Response to Hurricanes Eta and Iota in Central America and the Caribbean
You will receive updates on the work in this area as they become available
Share in the vision of God's abundant life for all people
---
Related Content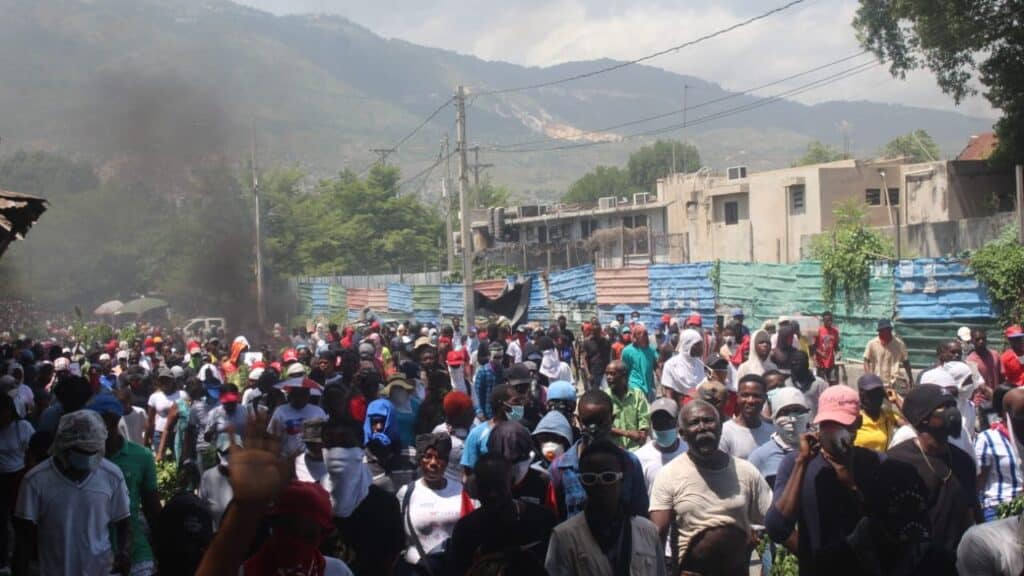 Two weeks ago, a gang group occupied the residential commune of Carrefour, where our Global...
Read More