Church of the American Ceylon Mission Projects
Sri Lanka
Click here for the most recent update
The Church of the American Ceylon Mission has its roots in the work of early missionaries in the Jaffna peninsula of Sri Lanka from 1813 onwards. These were missionaries sent by the American Board of Commissioners for Foreign Missions (ABCFM), the predecessor body of UCC mission that celebrates 200 years of global mission, and a predecessor body of today's Global Ministries. The early congregational church of the Jaffna peninsula joined the church union movement in 1947 and became the Jaffna Diocese of the Church of South India. Since 2006 the CACM has been separate from the JDCSI. CACM maintains its long-standing partnership with Global Ministries.
CACM supports various programs including:
After-School Programs and Youth Clubs: Education in Sri Lanka is formally free and accessible to all. In reality children in rural and poor communities have to make do with poorly run and inadequately staffed and equipped schools, which many times ensures that they never have the same educational opportunities as others. CACM addresses this need by running after-school programs, such as Kudaththanai in Jaffna, and youth clubs. Through this endeavor, children receive extra classes to make up for the shortcomings of their schools. Some children also face problems in attending school since they live long distances from their schools. CACM provides funds for bicycles for these children so that they can ride to school every day.
Children's Homes: Sadly, thousands of children lack a home or a safe place in which to live. To answer this need, CACM runs four children's homes for boys and girls such as St. Peter's Girls Home in Vavuniya. The children, while living in these homes, are supported with their education until they complete their secondary education.
Early Child Care Centers: CACM supports poor children and their families through two kinds of early child care: nurseries which provide early learning, and Day Care Centers such as Rasendrakulam Day Care Center, which provide learning, nutritional meals, and help for working families by supporting the children during the day.
Vocational Training: Vocational training is an increasingly important arena of educational work in Sri Lanka, both as the country develops economically and as it addresses the reality of the majority of students who do not go on to post-secondary education. CACM provides vocational training through St. John's Vocational Training Center. It trains approximately 150 students a year in more than a dozen trades including construction, electrical, and information technology.
Women's Self-Help Groups: In Northeast Sri Lanka women have borne the brunt of the war. There are almost 90,000 widows in these districts and thousands of other women have had their families devastated and their economic lives shattered by the war. CACM provides self-help groups for these women where they receive training in areas such as decision-making and financial management. They are also trained to develop their own savings and are provided with rotating micro-loans which help their members to enhance their household income. The women's self-help groups administer the loans, set interest rates, oversee the repayment of loans, and support their members through personal, financial, and social difficulties. The self-help groups eventually mature to form federations and become local organizations in their own right. The self-groups also participate in collective projects such as digging wells and providing labor to build members' houses and restrooms.
Update: May 2017
Early Childcare Centers

The Church of the American Ceylon Mission (CACM) has been actively supporting nearly 1,200 children at 33 childcare centers, preschools, and kindergartens across the north, east, and central regions of Sri Lanka. These areas are vulnerable regions in the country, having been ravaged by 30 years of war. Since Sri Lanka's government does not offer pre-school or kindergarten, residents of these districts are the least likely to receive any early childhood education. Many families in this area are workers in the tea farming industry. These underpaid employees work more than twelve hours a day harvesting tea leaves in fields that belong to wealthy estate owners.
A lack of education for children under age six is a huge contributing factor to low academic achievement, which directly affects the nation's and the citizens' ability to make advancements in technology, business, and economics. CACM, therefore, works hard to provide learning centers for pre-school and kindergarten-aged children from disadvantaged communities. By training local women from these villages to become pre-school teachers and learning center managers, more jobs have been created for women, many of whom were widowed during the war.
To continue their support of nearly 1,200 children and the instructors who teach them, CACM is raising funds to increase the level of quality in their early education centers. Throughout this year, CACM aims to raise funds with a special focus on the following 3 needs:
Meals for schoolchildren: $10 for one month of meals for one child
School uniforms: $20 for two uniforms per child
School supplies: $200 per year per center
Meal funds are an urgent necessity that help keep children healthy and without hunger pains to distract them from lessons. Uniforms are standard dress for all students in Sri Lanka, and without one a child may be penalized for improper school attire. School supplies enable children to engage in more tactile and creative learning both in the classroom and at home.
Support this Ministry
To make a gift for this ministry online or by check use the online donation page.
100% of your gift will be directed to Church of the American Ceylon Mission Projects
You will receive updates on the work in this area as they become available
Share in the vision of God's abundant life for all people
---
Related Content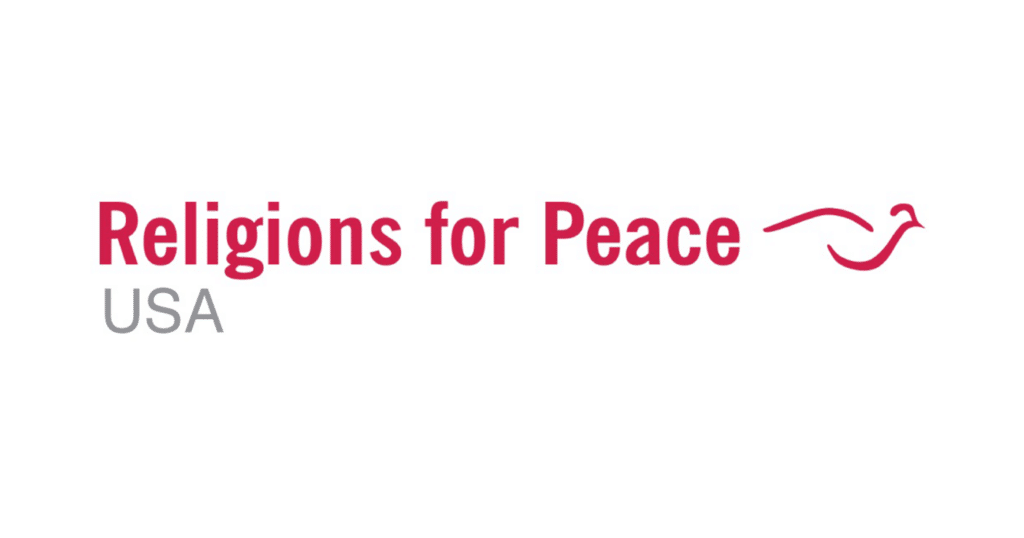 Thursday, June 27, 2023, 2pm Eastern Religions for Peace USA will be hosting a webinar...
Read More