Small Enterprise Project for the Differently-Abled
Greek Orthodox Patriarchate of Antioch Damascus, Syria
Donations
To make an online gift to this project click
here and select Syria – Small Enterprise Project from the designation list. To make a gift by check to this project click
here.
Greek Orthodox Patriarchate of Antioch
Damascus, Syria
The country of Syria, located in Southwest Asia, was a French mandate before it gained independence in 1946. Its history can be traced back, however, to the fourth millennium BC. Damascus, the capital of Syria, houses the headquarters of the Greek Orthodox Patriarchate of Antioch and All the East, which represents not only Syrian Greek Orthodox Christians (who make up 50-55 percent of Syria's Christian population), but also those in the republic of Lebanon, the Arabian Peninsula, parts of Turkey, and communities in North and Latin America, Australia, and Europe.
In Syria, as in many countries, differently-abled people are prevented from enjoying basic rights and privileges. The government does not provide enough support for people with disabilities, and many such people are looked down upon and shunned, even within their own families. Most of these individuals are unable to find jobs and, therefore, cannot support themselves. Churches have tried in many ways to address the needs of Syria's differently-abled population by establishing various fellowships and associations to take care of those who have been marginalized. Most of these programs must be run by volunteers, however, and still face many challenges.
The Orthodox Youth Movement has taken the initiative to address these challenges, and has established a special group for speech and hearing-impaired young adults. There are now three different groups sharing youth activities and spiritual education classes through the use of sign language. At the suggestion of many institutions throughout the entire Middle East who work with differently-abled people, the Greek Orthodox Church in Syria is planning a training program which will enable hearing and speech-impaired people to begin small enterprises for income generation.
The program will train thirty beneficiaries between the ages of 18 and 25. Trainers will be from the European Business Center, and leaders of the Speech and Hearing Impaired Support Group will provide all communication support so that the trainees can participate fully. The program will develop participants' confidence and will teach them how to plan and implement small projects. The project also will provide an example for the wider church community and society of how differently-abled individuals can be empowered to participate fully in the community, including the economic life of the community.
Below is a list of special ways you can help make this training program become a reality:
$50 will help pay for books, folders and other materials needed for the course.
$200 will provide transportation and communication services.
$500 will help pay the professional fees for trainers and sign language translators.
$2,000 will help pay fees for the conference hall, dining room, and technical equipment for three days.
$5,000 will provide food and beverages for meals and coffee breaks during the course.
Support this Ministry
To make a gift for this ministry online or by check use the online donation page.
100% of your gift will be directed to Small Enterprise Project for the Differently-Abled
You will receive updates on the work in this area as they become available
Share in the vision of God's abundant life for all people
---
Related Content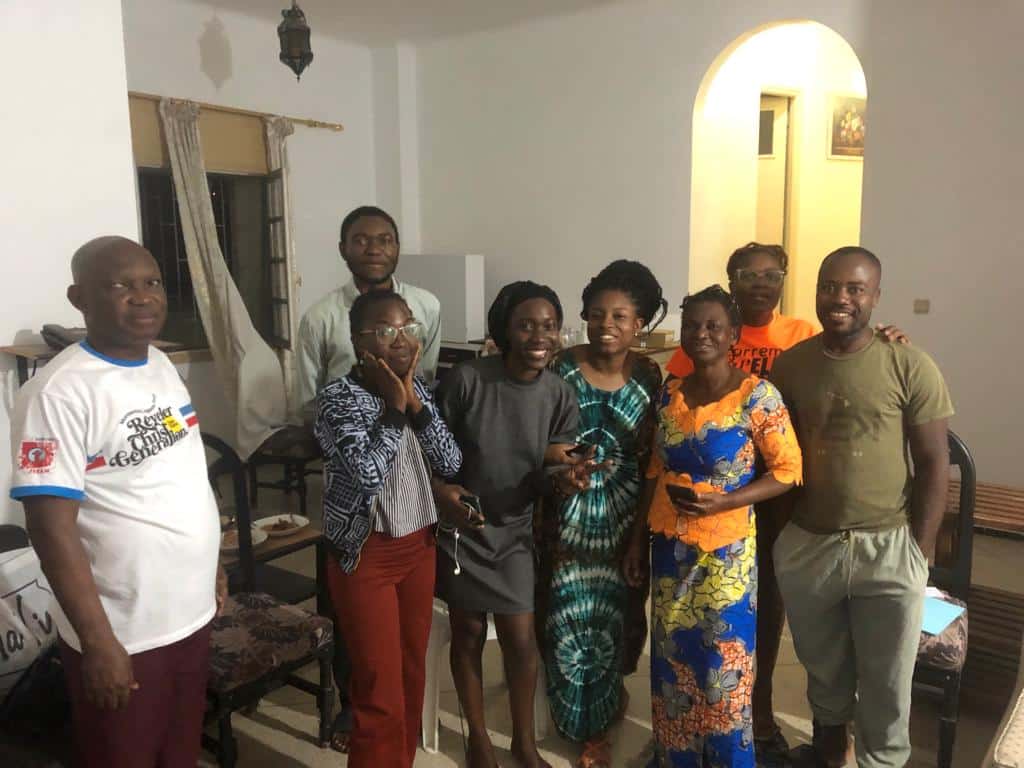 le français Agadir is a city on the Atlantic coast of southern Morocco. It is the capital...
Read More