"Strengthening Fruit" Project
Mexico
Global Ministries partner, Las Memorias Hostel, serves all kinds of people in Tijuana Mexico without regard to social status, religion, gender, or sexual orientation, whether local or foreign, providing dignified care to people living with HIV/AIDS. Las Memorias Hostel was founded in 1999 and, in addition to providing services to people with HIV/AIDS, they also provide education and prevention.
The Hostel's "Strengthening Fruit" project offers improved quality of life for children living with HIV/AIDS by providing them with nutritious and protein-packed foods. The project also feeds the children's intellects, making sure they have the schooling needed to develop in life. Because there is much misinformation in the community on the issue of HIV/AIDS, the project also must work to reduce discrimination and stigma and to build the self-esteem of the children who are infected. The project works to educate the community by giving informative talks and by sharing brochures that tell the facts about HIV/AIDS.
For the Las Memorias Hostel's current construction project to expand their facilities, they have purchased cement mixers and wheelbarrows which make building much faster than if cement must be mixed by hand. The end product will also be better using the mixers. Workers are being trained on maintaining the machines to keep them in good working order.
The project continues to fundraise in the region to support the children's studies and to continue the expansion building project. Approximately half of the budget of the "Strengthening Fruit" project is for food for the children. The other half is evenly divided between school materials, clothing, and supplies.
The children share every day about their school experiences and proudly display their work. Their smiles are proof for the staff that the work they do is good.
Support this Ministry
To make a gift for this ministry online or by check use the online donation page.
100% of your gift will be directed to "Strengthening Fruit" Project
You will receive updates on the work in this area as they become available
Share in the vision of God's abundant life for all people
---
Related Content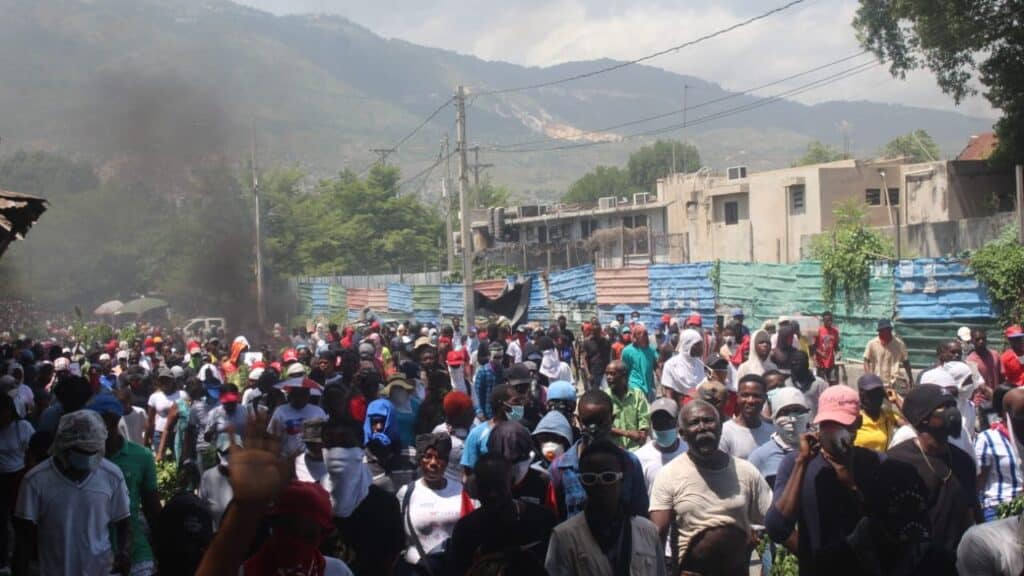 Two weeks ago, a gang group occupied the residential commune of Carrefour, where our Global...
Read More