Sunday School Leaders Training Seminars
Fellowship of Middle East Evangelical Churches
Beirut, Lebanon
Click here to read the most recent update
The fact that more than 50 percent of the population in the Middle East is under the age of 15 illustrates the need for the training of good Sunday School teachers. Although many churches that are members of the Fellowship of Middle East Evangelical Churches (FMEEC), with headquarters in Beirut, Lebanon, try hard to have good Sunday Schools, many of the teachers in these schools lack training. Young leaders from Syria and Iraq are in great need of this training. Likewise children in those two countries need counselling, joy, love, guidance, and peace which can be offered and presented by a skilled Christian leader.
The Fellowship of Middle East Evangelical Churches believes that by preparing good, effective leaders for all FMEEC member churches, that children and their local churches will be served by offering hearts to care and love, and hands and minds to work toward their desires for the future. Through its Christian Education Program and trainings, FMEEC has been a pioneer in sponsoring yearly training programs to equip church workers and leaders with the needed skills in response to these needs. Successful trainings of Sunday School leaders in Iraq and Syria in 2013-2014, which were planned and led by FMEEC, and, given the ongoing need to prepare leaders who can lead the ministry of children in these churches in effective ways and methods, FMEEC is looking to plan another two years of Sunday School leaders training.
These trainings will:
Deepen the churches' commitment and enrich Sunday School leaders with profound spiritual and personal training;
Form well-trained Sunday School teachers and leaders who can lead the ministry with children in their local churches in effective ways and methods;
Train and equip the teachers and leaders with various up-to-date skills and thoughts in the field of teaching and Christian theology;
Enrich participants with different materials and methods they can use in their local churches and contexts;
Strengthen networking and fellowship among participants;
Offer participants hands-on activities and practice which can allow them to be prepared and shape their talents and skills for children's ministry
FMEEC plans to train 50 Arabic-speaking Sunday School teachers from member churches in the region who are at least 18 years of age and are able to attend a complete two-weeks training in the summers of 2015 and 2016. These teachers will also be ready to share their experiences through workshops, leading worship, and group discussions, and they will share and put what they have learned into practice in their own churches. Training will consist of two study and practice workshops over two years. Each workshop will last ten days. At the end of each workshop, the participants will have learned theoretical, educational and practical hands-on training. They will lead daily worship where they can foster their fellowship and spirituality with God and with each other.
Some topics to be covered include: Effective Communication Skills, Crisis Management, Sunday School Curriculum, Learners' Styles of Learning and Intelligences, Instructional Methods and Strategies, The Art of Conflict Resolution, The Aggressive and Hyper Child, Leading Worship with Children, and Counselling Children in Times of Abuse and Pain.
Update: July 2018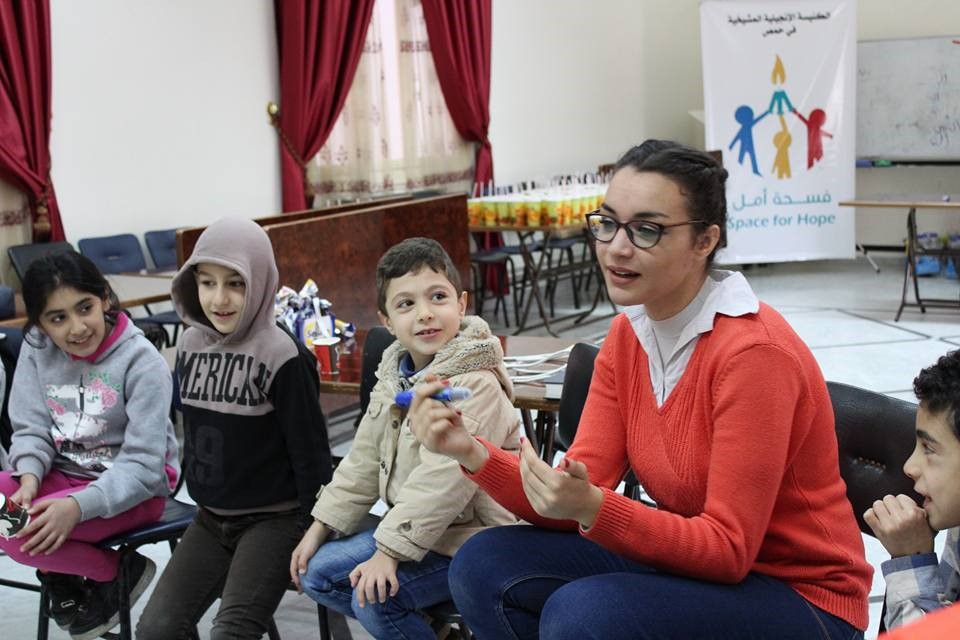 As the war continues to rage in Syria and Iraq, churches have become places not only for prayer and worship but also for encouragement and hope. This is especially true for children in these countries. By offering security, counseling, learning, fun, and most importantly love, the churches involved in the project have become a second home for the children.
The FMEEC has shared the following review of the program:
The project began with a goal to train at least 40 lay leaders and Sunday school teachers. Since the beginning of the project in 2016, 150 lay leaders and Sunday school teachers participated in the training programs.
The FMEEC has recruited 30 individuals who serve as dedicated, professional educators in this project.
Sunday school ministry in Syria and Iraq has been reactivated and revitalized to serve more than 1,500 children from three to 15 years old with Bible study in addition to games, crafts, and activities to enhance children's moral and spiritual growth.
The project's training curriculum covers seven subjects including Bible, Theology, Christian Education, and Personal Skills Building, Child Pedagogy, Psychology, and child counseling through war trauma.
After the first months of the project, the FMEEC has decided to increase their emphasis on training Sunday school teachers and lay leaders in the church to provide some counseling for children experiencing trauma from war and displacement. The training has been modified to include two-three days on this topic out of the ten-day training program.
Since the launch of the project, 15 churches in Syria (Armenian and Arabic speaking) and four churches in Iraq have benefited from these training.
The FMEEC has promoted this project for the last three years with a special festival called "Open Day" where children from FMEEC churches were invited to join together for a day of games, songs, food, fun and a message of hope.
Since the launch of the project, more than 20 churches in both countries are equipped with multiple summer Bible curricula, annual Bible curricula, and updated audio-visual tools and media resources.
Three to four young trainees are now actively seeking formal theological studies and several others are seriously considering a career in ministry.
An active network of participants – current and former – are exchanging experiences and ideas through a group on social media.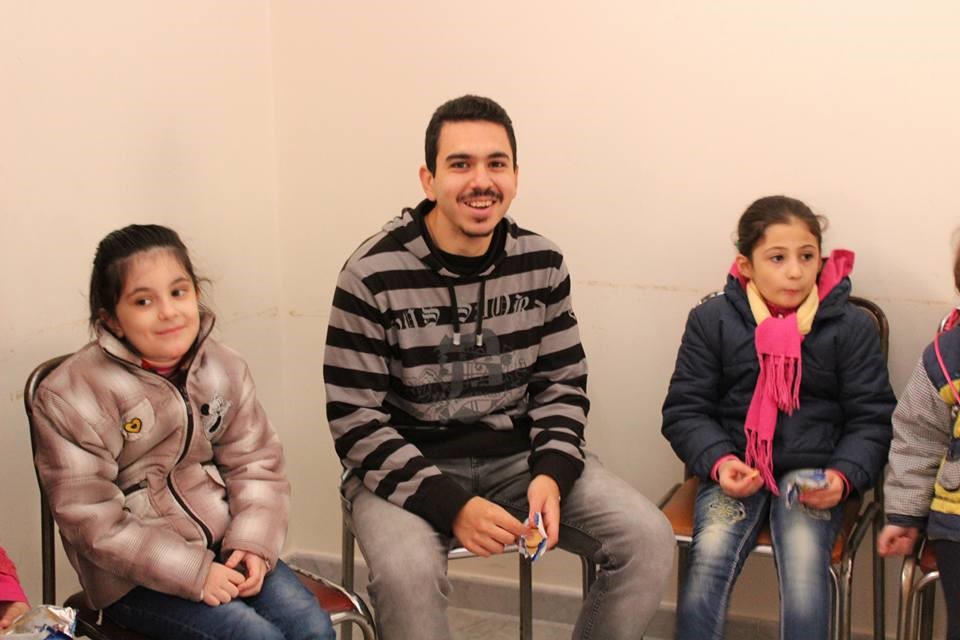 Through this project, the FMEEC is promoting an innovative approach to children's ministry for the wider community. The Sunday school programs have gained quick popularity and are attracting a large number of children because it provides for alternative ways in teaching children, including a much more interactive approach to children's education using song, acting, play, and more. As a result of the success of the children's ministries being formed, FMEEC is looking for more volunteers and more spaces to hold their Sunday school training.
The FMEEC continues to raise funds for the Sunday school program and training program. These funds are covering the costs of resource material, reliable transportation for children, snack and drink, and fuel for electricity shortage and heating systems. Also, this project supports several annual activities including a Christmas party, summer camps, and the "Open Day" festival. Additionally, the FMEEC has offered visits from psychologists and counselors to speak with children experiencing trauma from living in an active war area once identified by Sunday school teachers and lay leaders.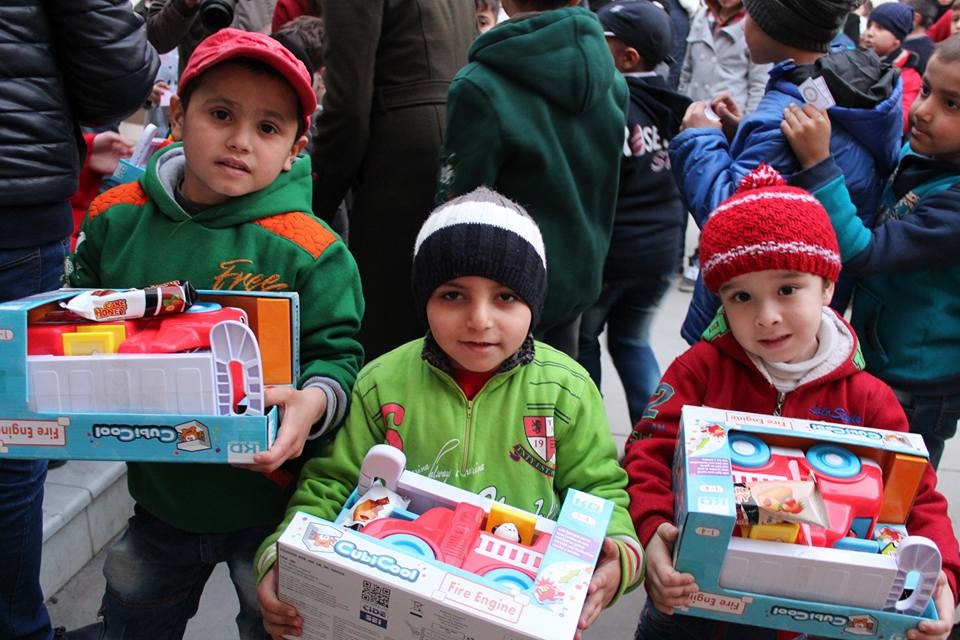 The FMEEC indicates there is a lot of interest and opportunity to continue training and improving the children's ministries of local congregations. The FMEEC recognizes the weight of importance to foster spiritual growth and Biblical understanding in their local churches and communities, particularly in this challenging time.
Update: May 2020
The Fellowship of Middle East Evangelical Churches is the Protestant church community in the Middle East. Their mission is to attain a common, evangelical witness in the Middle East to support an active Christian presence and to build a just society through fellowship, service, and worship. The Sunday School Teacher Training project is a ministry of the Fellowship of Middle East and Evangelical Churches to support and strengthen the children's ministries in local congregations across Syria and Iraq. The project also provides leadership development and faith formation of young adults in the church, who are passionate about the church.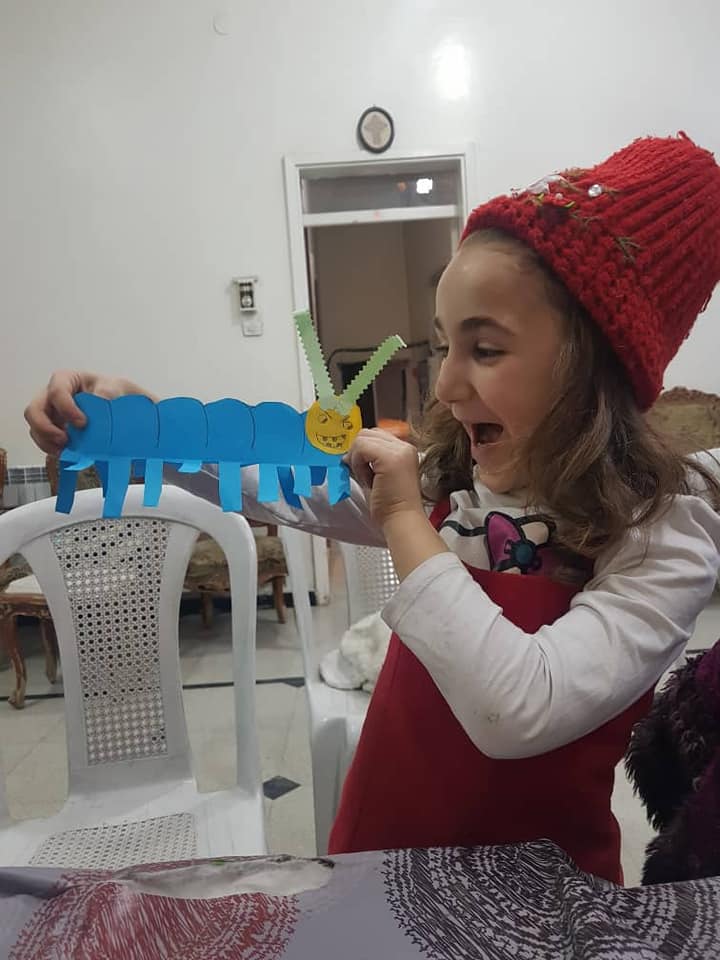 As a result of this project, new and growing Christian education and children's ministries are meeting several times a week, offering love and encouragement for children living in war-torn communities. Since 2016, when the project first started, the number of children participating in FMEEC children's ministries has increased from 500 children to over 2,300 children at the end of 2019. In compliment, the number of volunteers active in the Sunday School ministries of FMEEC churches increased from 180 to 232 volunteers. Sunday School volunteer leaders, who participated in the FMEEC Teacher Training program continue to stay connected through Facebook Groups and other electronic communications. Through these networks, Sunday School teachers can share stories, lesson plans, and activities with one another to help generate creative ideas to engage children in Christian education programs.
Churches in Syria and Iraq are a source of peace, love, and care, where children and youth are supported holistically. Through the Sunday School program and the well-trained leaders, churches have remained active and engaged with families in the community. The FMEEC continues to evolve and adapt the Sunday School Teacher Training program to address new topics. With the challenging realities faced for many families in Syria and Iraq, there continues to be modifications and additions of sessions and trainings on how to relate to traumatized children and how to mentor them.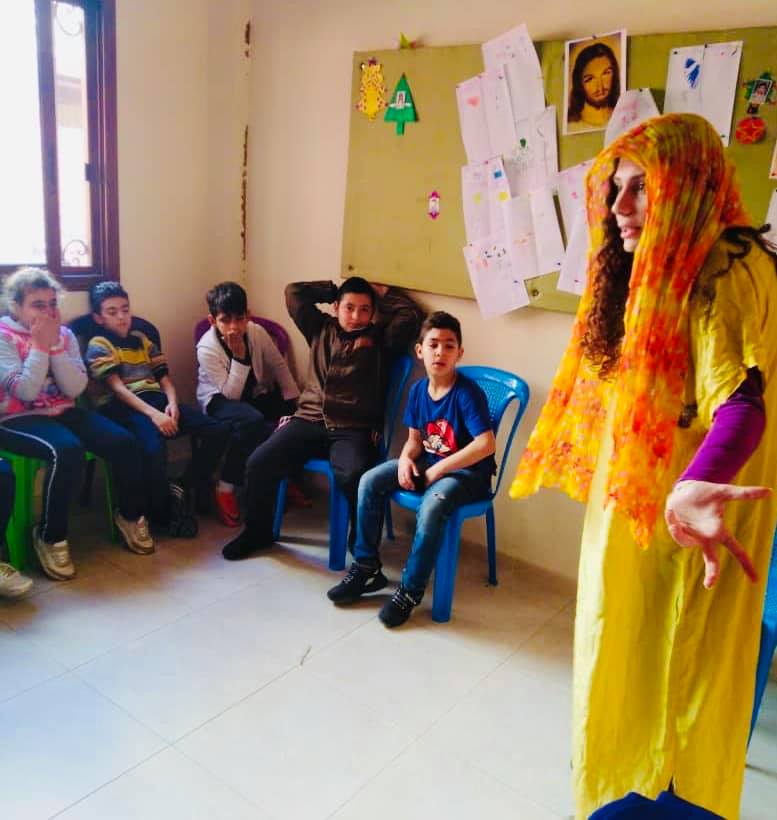 In the last year, the FMEEC responded to the priority of addressing trauma and coping by inviting several professional speakers and trainers on topics of children's mental health and counselling for over 100 Sunday School teachers. In a recent survey of local FMEEC church pastors, over 70% indicated an increase in attendance of children every week for children's programs, and many pastors expressed an interest in training additional volunteers in their church for children's ministries.
During the COVID-19 pandemic, FMEEC Sunday School teachers are making visits to children from the church to check in with them and to share bags of snacks and food, activities, and other fun items.
Read an article here about a grant Global Ministries received to support this life-giving project.
Update: March 2023
Currently, there are 17 FMEEC churches who have active, weekly children's ministries and programs. The programs offer a holistic approach to ministry and provide children ages 3-14 years old with physical, mental, social, and spiritual development activities. Depending on the church, this includes Bible lessons with life applications, worship, drama skits, art, handcrafts, games, and festive celebrations where their entire family is welcome.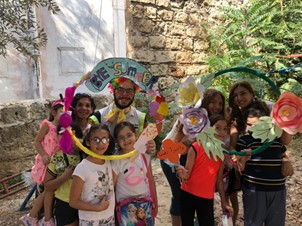 In 2022, many families who are participating in the FMEEC children's programs in Syrian churches faced challenges such as severe cold weather and a minimal of fuel for electricity and heat. FMEEC increased support for Syrian churches to fuel the churches with electricity and heat where families could gather. They offered extra resources as they were able as well. During this time, the Sunday School ministry was a haven for care and support.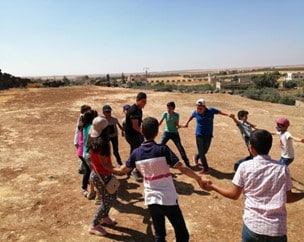 Videos from FMEEC, including many videos of the Sunday School ministries can be found on their Youtube channel, here: https://youtube.com/channel/UC22rdV1Z98EqIQYsMksudxA.
Support this Ministry
To make a gift for this ministry online or by check use the online donation page.
100% of your gift will be directed to Sunday School Leaders Training Seminars
You will receive updates on the work in this area as they become available
Share in the vision of God's abundant life for all people
---
Related Content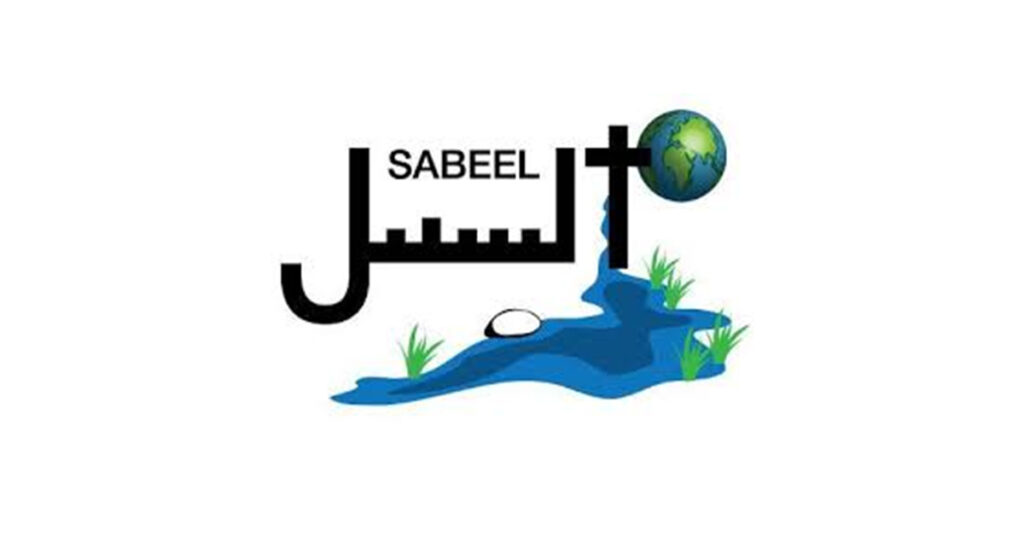 On the 22nd of November, Israel and Hamas agreed to a four-day pause in their fighting. This...
Read More