The United Theological College of the West Indies
Jamaica
The United Theological College of the West Indies (UTCWI) is a significant example of ecumenism in the Caribbean and has partnered with Global Ministries for many years. The seminary was dedicated in 1966 and is formed by the participation of the following ten denominations: 1)The Disciples of Christ in Jamaica, 2) The United Church of Jamaica and Grand Cayman, now known as the United Church in Jamaica and the Cayman Islands, 3) The Anglican Church, Jamaica Diocese, 4) The Evangelical Lutheran Church in Guyana, 5) The Guyana Presbyterian Church, 6) The Jamaican Baptist Union, 7) The Methodist Church in the Caribbean and the Americas, 8) The Moravian Church, East Indies Provinces, 9) The Moravian Church, Jamaica Provinces, and 10) The Presbyterian Church of Trinidad and Grenada.
As UTCWI strives to prepare its student body and professors to minister and serve both locally and globally, they have identified six initiatives to move their institution forward: 1) student and professor exchange programs, 2) furthering educational scholarship through acquiring technological equipment and establishing a distance learning program, 3) expanding mission opportunities, 4) establish and fund a Clinical Pastoral Education (CPE) program, 5) participation in Christian Education Associations, and 6)creation of an educational mental health, marriage and family program that educates the student body in preparation to provide these much needed services to the people in their surrounding communities.
To further their ecumenical vocation as well as increase educational opportunities for students and professors alike, the UTCWI facilitates professor exchanges as well as expanding its existing student exchange program. The institution believes in a reciprocal relationship in which professors from abroad can travel to Jamaica to teach at UTCWI and professors at UTCWI can travel abroad to teach at seminaries in other countries. One of these relationships is with Christian Theological Seminary in Indianapolis, Indiana. The belief is that cultural sharing and exchange benefits all parties and creates an atmosphere of collegial collaboration that affects not only the educational process but further equips future church leaders to thrive in a global community.
At present the seminary is continually challenged in its ability to provide up-to-date technological resources to sufficiently prepare its students to minister and serve in a global community and, therefore, the UTCWI strives to expand and renew its computers, printers, and servers to meet its educational objectives. The seminary would also like to obtain the necessary equipment and resources to implement an education through distance learning program. One way to accomplish this goal is to develop computer lab sites where students who are enrolled in the distance learning program can have access to computers and other audio/visual resources in order to participate in the program and facilitate the learning process.
Another way that UTCWI provides outreach and mission connection to its academic community is through their collaboration with other organizations and denominations locally and abroad to provide mission opportunities to Jamaica and the seminary. This program consists of cultural immersion programs, which also provide opportunities to beautify and repair the campus. Some of the missionary work activities are painting, construction, and landscaping, along with sharing and learning sessions among the participants and UTCWI community members.
UTCWI recently established a Clinical Pastoral Education (CPE) program staffed by a CPE Supervisor and accredited by a U.S. counseling center. The seminary desires to prepare its ministers to provide professional chaplaincy services in surrounding communities. Likewise, UTCWI has a priority on strengthening its relationship with other ecumenical Christian Education Associations for conference and training purposes as well as fostering exchange with others working in the field.
Lastly, UTCWI embraces the opportunity to further develop a program and/or resources to provide mental health and marriage and family therapy counseling to their surrounding communities. These resources are already available to the student and professional body of the seminary. However, UTCWI realizes there is a great need for these services within the community and UTCWI is exploring options on how best to meet this need.
Support this Ministry
To make a gift for this ministry online or by check use the online donation page.
100% of your gift will be directed to The United Theological College of the West Indies
You will receive updates on the work in this area as they become available
Share in the vision of God's abundant life for all people
---
Related Content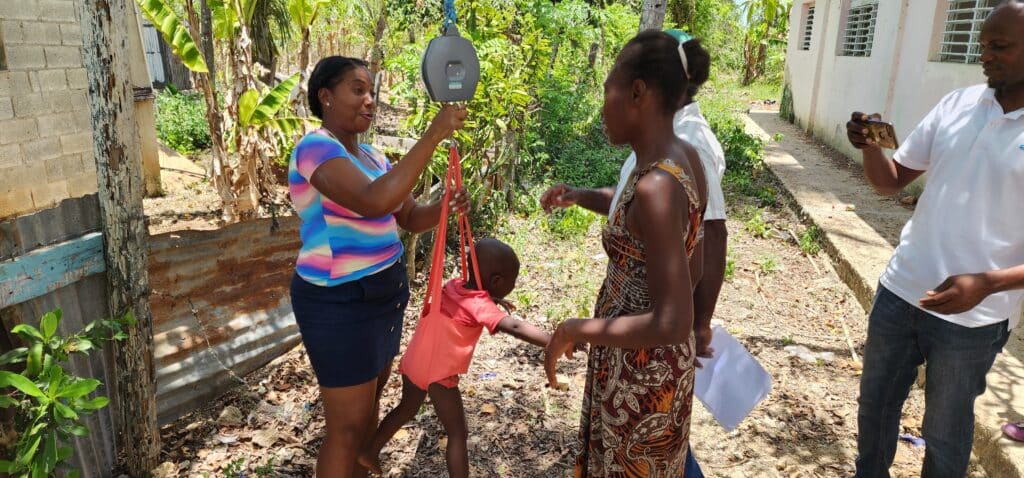 The community of Consuelo has been receiving little angels from heaven. I could see their wings...
Read More