Thembani Special Day Care Centre
South Africa
Click here to read the latest update

Thembani Special Day Care Centre was established in the early 1990's when a minister's wife and strong church leader decided something needed to be done for the many children with mental and physical handicaps in Bedford. Thembani means, "We have hope" in isiXhosa. Thembani was originally under the auspices of the Port Elizabeth (PE) Mental Health Board but because of financial constraints, the PE Mental Health Board decided that all rural centers should go independent. The Management Committee members of Thembani submitted the organization's new constitution and application to the Directorate for Non-profit Organizations in July 2008. On August 1 the center started to run solo, which is difficult yet exciting.
The Thembani Special Day Care Center currently is situated in a small house on the premises of the local Congregational Church, member of the United Congregational Church of Southern Africa – South Africa Synod (UCCSA) in the small rural town of Bedford. UCCSA is a strong partner, with whom Global Ministries has walked for many years.
Bedford has a large disadvantaged population with most people dependent on state pensions either for old age or disability. Children are often left with grandparents or distant family members while their parents look for employment in larger towns and cities. The grandparents are quite poor, and the burden of a new child is heavy. If the degree of disability is severe, care of the child can be a physical strain as well as an economic one.
The issues faced by people with disabilities in this rural area of South Africa are caused not only by the impairment, but also by exclusion and segregation because of poorly designed environments, inaccessible public transportation, and discriminatory attitudes and practices.
As in many places, societal reactions in South Africa to disabilities differ widely; however, quite often families may be ashamed of the disabled child. Families may abuse or neglect the child, and female children with disabilities are especially vulnerable to sexual abuse because they are often unable to report it. Some families with children with disabilities may become overprotective, not allowing the child to reach his or her full potential. Thembani seeks opportunities to integrate the children with other children in the community to overcome and alleviate some of the misunderstanding about children with disabilities.
Thembani Special Day Care Centre has developed a two year strategic plan for the transition from government administration to non-profit status. Funding from the town has been enough to maintain services but is not enough to make improvements and enhance the programs. Thembani's main goal is to provide a day care and stimulation program for children with mental and/or multiple disabilities with the aim of promoting self-reliance. The center provides a caring, supportive environment that encourages the growth and development of the whole child. Parents, caregivers, and sponsors are important and are always welcome at the center.
In cases where families cannot send the child to the center on a daily basis, Thembani plans to provide a home-based care service. These children also will be included in any special outings and activities that the center organizes. Eventually, Thembani will look at expanding its geographic area and start with a pilot project to assess the needs of the adjacent community. Thembani would like to work with the families of children with disabilities living in additional disadvantaged areas, with a focus on enhancing quality of life and improved coping with children's special needs.
To enable Thembani to provide home-based care, they need a service delivery center. Thembani also plans to provide training to empower caregivers and to create flextime work opportunities in handicrafts or garden projects. This will enable participants not only to earn some money, but to acquire skills to improve their daily living in a very flexible and supportive environment. To date, training programs through the Department of Labor have not been appropriately designed for women who are marginalized and need more empathy and personalized support in their training.
The staff of Thembani believe that every single person has capabilities, abilities, and gifts. Living a full life depends on whether those capabilities can be used, abilities expressed, and gifts given. If they are, every person will feel valued, empowered and connected to the people around them. At the same time the community around the person will become stronger because of the contribution the person is making.
Current needs for Thembani Special Day Care Centre include:
A consistent nutritional program for the children.
Educational toys, games, equipment for indoors
Refrigerator and updated kitchen equipment to provide meals for the children
Hygiene items for the children
Stipends for administrator and volunteers
Computer and printer for the office and for training purposes
Playground for children on the premises as well as a playground for the children from the area. A space has been identified and agreed upon with the municipality.
Paint for the buildings
Perennials, lawnmower, and basic irrigation for garden
Community awareness campaigns to encourage community support for the center
Flooring and shelves to refit the garage into a small workshop for some of the women's projects
Long term, Thembani hopes to acquire or build a new building as a training/handicraft facility on their rented land with a clause that Thembani could rent it for the next ten years at a very low/no rental. The land is next to the main road. Another alternative would be the purchase of an open plot for the building of the new facility.
Thembani Special Day Care Centre has estimated costs for several of the expressed needs. Estimates include:
$575 for the playground
$350 to paint the center
$625 to paint the church
$400 for a lawnmower, basic irrigation, and perennials for the garden
$150 for each community awareness campaign
$5,000 to equip the training of handcraft participants
Update
In Thembani's latest report, they celebrated the growth of the arts and crafts program, which provides employment opportunities for individuals with disabilities. The introduction of new products has the Center optimistic about future growth, but their small operating budget is limiting their ability to open spaces for new participants.
Another major success has been Thembani's community garden project which now helps to feed 28 families. The Center is hoping that this will be 35 families by October 2013 and 50 families by October 2014. This project has received attention from the local government and Thembani is hoping they will provide some support of this sustainable food project. These two projects are part of a ministry they call "Producing Against Poverty."
Thembani also has found a corporation to work with them in manual recycling projects. This has created employment opportunities while providing learning experiences around environmental issues. Some of the materials that are considered "waste" by the corporation have been creatively recycled by the arts and crafts division.
A bush cutter was purchased by Thembani, with the help of your donations through Global Ministries, to help with basic landscaping around the facility and around community gardens. This has not only created a more accessible area around the center, but has created a new employment opportunity in the community.
Thembani also has identified the need for a vehicle to arrange for transportation to and from the Center. This is especially needed on rainy days, as the muddy roads make travel difficult for the participants. This means that during the rainy season, many of the children only make it to the center occasionally and sometimes are left unattended at home with little or no interaction while their parents are at work. A vehicle also will help Thembani realize their goal of serving a larger section of their community.
Lana-Lorraine Blom, project coordinator for Thembani, thanks you for your continued support of their ministry saying, We know that we are but a small Center in a rural town, but with your help, we are making a meaningful impact in our community.
Support this Ministry
To make a gift for this ministry online or by check use the online donation page.
100% of your gift will be directed to Thembani Special Day Care Centre
You will receive updates on the work in this area as they become available
Share in the vision of God's abundant life for all people
---
Related Content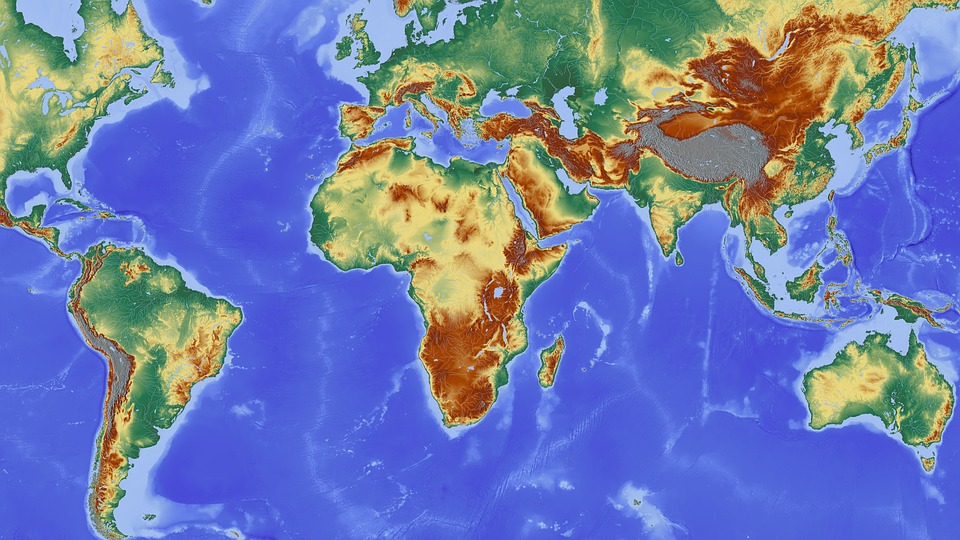 This was originally shared by the World Council of Churches here. Pope Francis, the leader of...
Read More