Disciples Woman-to-Woman Worldwide Middle East Projects
Click here for the most recent update
In October 2015, a group of Disciples women participated in a Woman-to-Woman Worldwide pilgrimage, coordinated by Global Ministries, to Lebanon, Jordan, and Israel/Palestine. The women were especially moved by the ministries of two partner organizations, the Department of Service for Palestinian Refugees and the Orthodox Initiative.  These ministries are being promoted while the delegates visit Disciples women around the United States and Canada interpreting their experiences during the coming period of study, prayer, reflection, and advocacy.
Department of Service for Palestinian Refugees (DSPR)
The Department of Service to Palestinian Refugees (DSPR) is a unit of the Middle East Council of Churches (MECC). The DSPR reflects the Christian core values in its witness to foster and advance socio-economic conditions of Palestinian refugees in order to improve living conditions and realize basic human rights.  The DSPR works toward its vision of a Palestinian society which guarantees pluralism and equal opportunities for all its citizens based on justice, equality of rights, opportunities, and freedom.  The DSPR provides services for Palestinian refugees, such as education, health services, improving water access and vocational training in Gaza, the West Bank, Nazareth, Jordan, and Lebanon.
In Beirut, Lebanon, the Woman-to-Woman Worldwide delegates visited the Shatilla refugee camp and a branch of the DSPR, the Joint Christian Committee for Social Service in Lebanon (JCC).  JCC provides valuable vocational training and counselling for Palestinian refugee families in Lebanon.  Women and families are able to gain training in computer maintenance and repair, administrative skills, and hairdressing through the JCC center. The JCC center at the Shatilla refugee camp also offers a variety of programs to provide education and training, including nursery and kindergarten programs, tutoring for students, a weekly social program for elderly women, and literacy classes for women.
Orthodox Initiative
Established in 2011 in response to the refugee crises in Jordan, the Orthodox Initiative is a non-governmental organization based in Amman Jordan as a ministry of the Middle East Council of Churches and the Greek Orthodox Patriarchate of Jerusalem.  Currently in Jordan over 80 percent of refugees – Syrian and Iraqi – are living outside of refugee camps, which often add extra steps and hurdles in receiving aid and assistance. To provide relief for these individuals, the Orthodox Initiative is implementing and raising funds for a two-fold solution: providing emergency direct assistance while also expanding long-term, sustainable projects that focus on education and community building.
Given the ever-changing nature of the crisis, the Orthodox Initiative is adapting its priorities continuously to provide various types of emergency direct assistance for refugees.  These priorities have included providing food, shelter, warm clothing, and also trauma care.  In addition, solutions initiated by the community to address longer-term challenges from the refuge crisis in Jordan include raising funds for the nearly completed Youth Center and Nursery.  This center and nursery will provide safety and security for all members of the community, both refugees and local people, to join together for social gatherings, youth activities, educational opportunities, and workshops to build local capacity and empowerment
Disciples Woman-to-Woman Worldwide and Global Ministries welcome gifts to benefit the Department of Services for Palestinian Refugees and the Orthodox Initiative.
Update: May 2020
Department of Service for Palestinian Refugees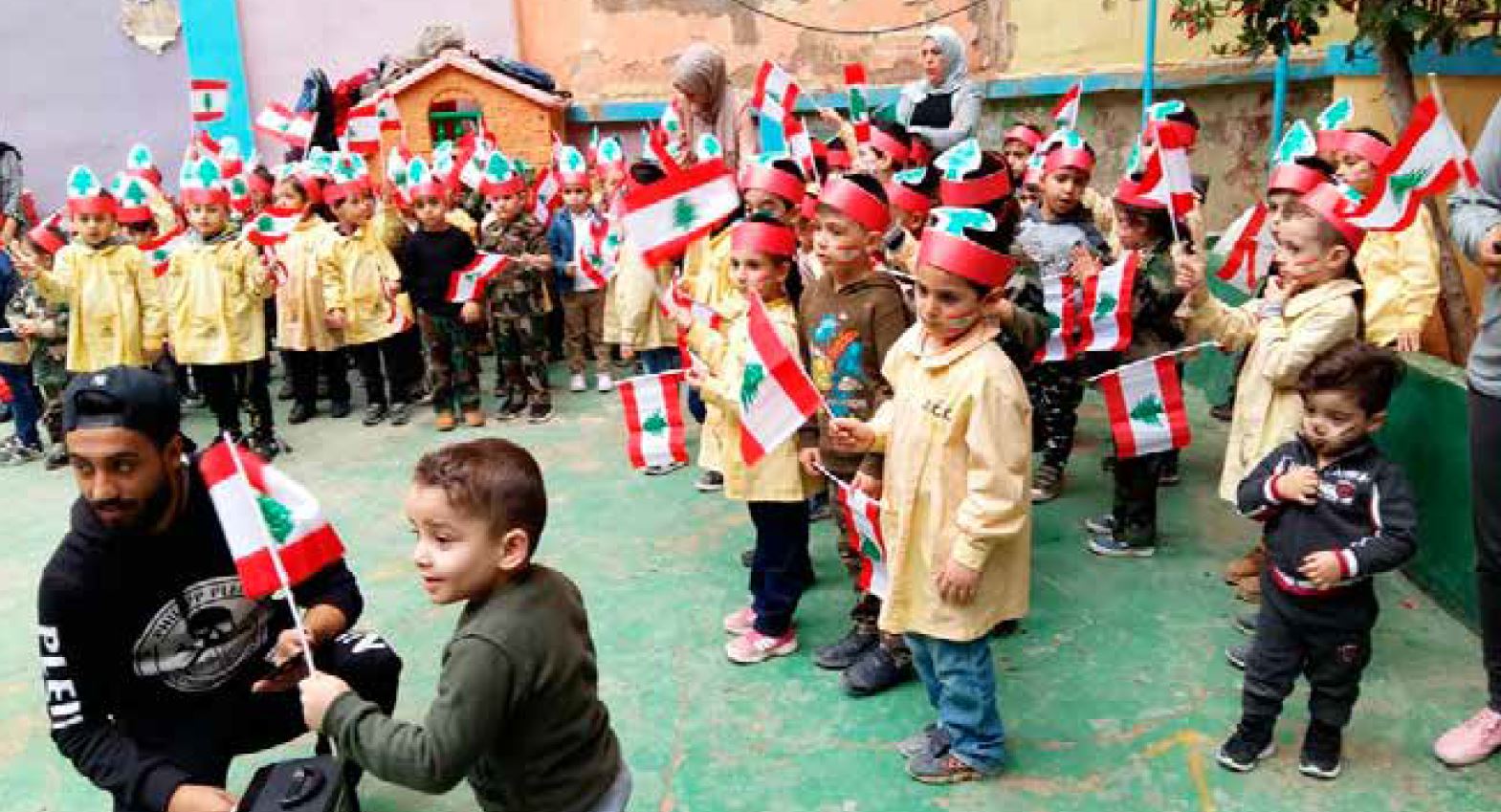 In Beirut, Lebanon, a branch of the DSPR, the Joint Christian Committee for Social Service in Lebanon (JCC), works with families living in refugee camps. JCC provides counseling, and vocational training in areas such as computer maintenance and repair, administrative skills, literacy courses for women, and hairdressing. Also, the JCC center in Beirut offers education for children, including nursery and kindergarten programs, and tutoring for students.
Educational Programs
With five teachers and three assistants, the JCC center provides kindergarten and nursery education for children living at a refugee camp. Teachers at the center offer a creative environment with songs, games, music, art, and story-reading in addition to vocabulary and math lessons. Every teacher is trained in identifying children with learning difficulties, and those who will benefit by meeting with a psychologist, mental health specialist, or speech therapist.
The JCC offers tutoring for older students, up to 16 years old. With the added challenges of living in a refugee camp, the JCC seeks to provide homework support and additional tutoring so that children are less inclined to drop out of their studies. For women ages 18 and older, the JCC recently launched a literacy program, called the Ecumenical Popular Education Program to offer adult literacy courses. Being a socially stigmatizing matter, only four courageous women decided to join the program in the first year. Now, 16 women are participating in the program.
Vocational Programs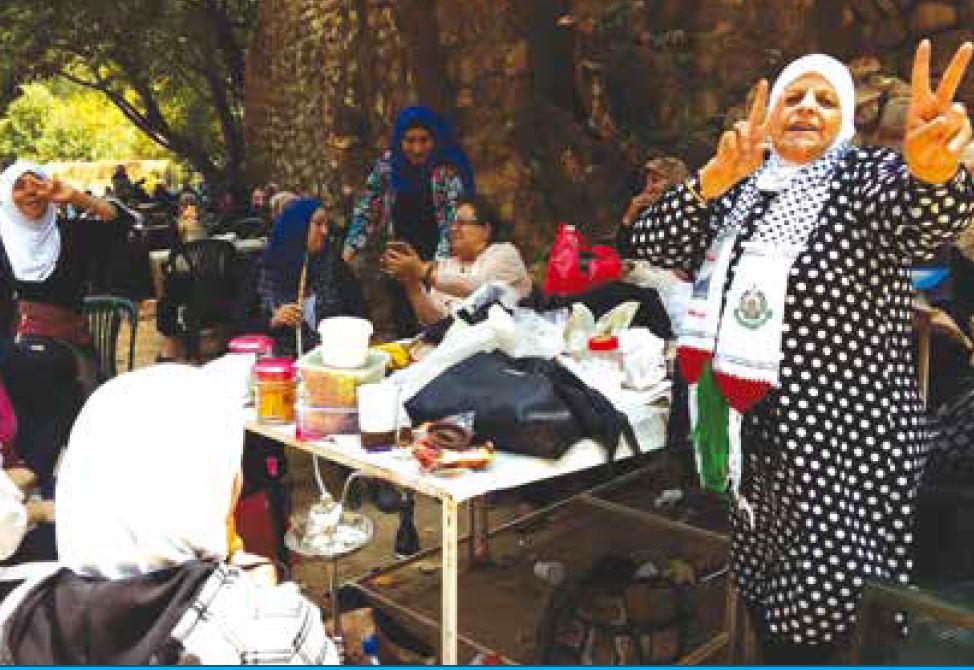 One profession always in demand is training in hairdressing. The JCC offers two six-month courses each year in hairdressing with 12-15 trainees enrolled each session. Most graduates can find jobs immediately following their graduation, while others choose to start their own shop. The JCC center also provides courses on barbering and beauty skills, including make-up application and henna designs.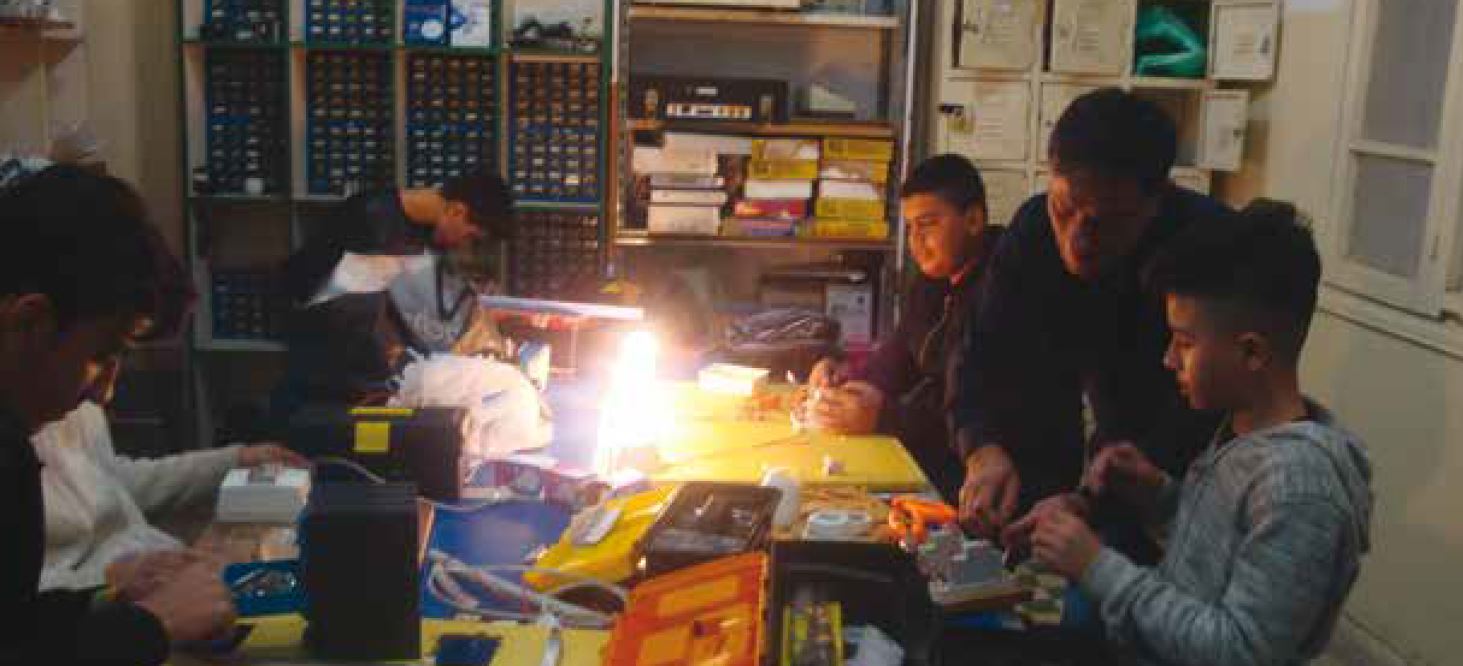 The JCC also offers vocational training in electronics, and computer programs. The electronics program began in 1964 with certificates in radio and television repair. Today, the program continues to evolve, and includes training on installing satellite dishes, repairing cell phones, comprehensive electrical wiring, and repairing household electronics. The computer program includes training on the assembly of computer hardware, diagnosing and repairing network problems, and an introduction to computer hardware and software.
Support this Ministry
To make a gift for this ministry online or by check use the online donation page.
100% of your gift will be directed to Disciples Woman-to-Woman Worldwide Middle East Projects
You will receive updates on the work in this area as they become available
Share in the vision of God's abundant life for all people
---
Related Content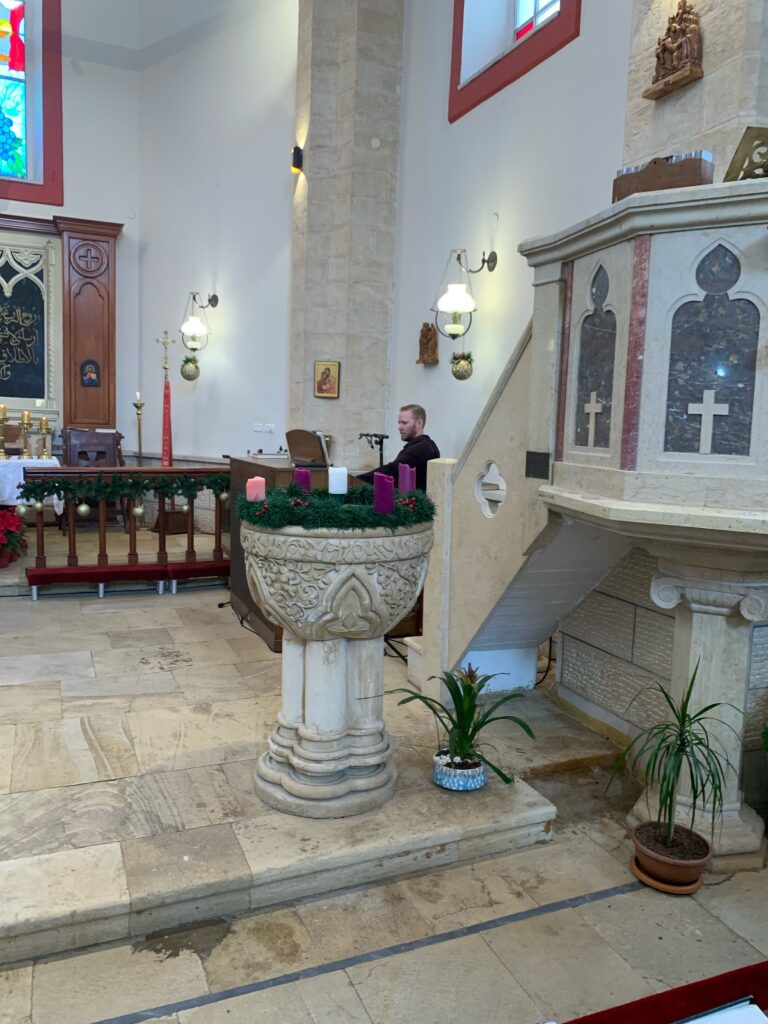 Justice is turned back, and righteousness stands at a distance; for truth stumbles in the public...
Read More