Water Project of the Department of Service to Palestinian Refugees
Read the most recent update here
The Department of Service to Palestinian Refugees (DSPR) is a program administered by the Middle East Council of Churches (MECC).  The DSPR reflects the Christian core values in its witness to foster and advance socio-economic conditions of Palestinians in order to improve living conditions and realize basic human rights.  The DSPR works toward its vision of a Palestinian society which guarantees pluralism and equal opportunities for all its citizens based on justice, equality of rights, opportunities, and freedom.
Considering the significance of water for life, Palestinians are enduring a severe water shortage caused by two factors. One factor is a result of natural causes as the region has been affected by climate change and the average rainfall has dropped by 30% in the last ten years.  The other is a result of the Israeli occupation practices of controlling water resources. Palestinians living throughout the occupied Palestinian territories suffer repeated denials of their right to water and sanitation, and water sources are often diverted to Israeli settlements. Palestinians are deprived of fair access to water resources, and insufficient water and sanitation infrastructure development has left communities with minimal amounts of water to meet basic health and hygiene needs. The West Bank Water Department estimates a 35% loss in water due to an old and limited water infrastructure.
The goal of the water project of the Department of Service to Palestinian Refugees (DSPR) is to support Palestinian communities through providing reliable sources of water for domestic and agricultural use.  In order to accomplish this, the Water Project of the DSPR is seeking to install two types of pipeline.  One type is a 3 inch transmission pipeline from the nearest water source to the new water access points.  This is approximately 3 kilometers of piping, depending on how far the community is from the water source.  The second type of pipeline the DSPR is seeking to install is a 2 inch pipeline for internal networks, which will extend the network into unserved communities and replace old pipes that incur high rates of water loss.  Approximately 10 kilometers of piping will need to be installed for two communities.  The Water Project of the DSPR will assist primarily rural communities, ranging from two hundred to several thousand villagers, in the Northern West Bank.
Update: February 2020
The Department of Service to Palestinian Refugees (DSPR) water project supports Palestinian communities by providing reliable sources of water for domestic and agricultural use. In addition to the challenging effects of reduced rainfall and the expanding illegal settlement activity for Palestinian farmers, the water carrier infrastructure in this region continues to be inefficient or in many cases nonexistent. DSPR Jerusalem and West Bank continues to work with local village communities, especially in the vicinity of the separation wall, to help with agricultural activities and to ensure that their villages will be connected to potable water for personal and agricultural purposes.
In addition to improving the water carrier infrastructure, the water project has expanded to installing new water cisterns and water tanks. In 2019, the DSPR installed 18 water cisterns in the West Bank. The new water cisterns can be used for home use and for agricultural purposes. The DSPR continues to prioritize the installation of new water pipes and new water cisterns in 2020 as funds are available. In remote desert communities, the DSPR is installing water tanks, which store at least 33 cubic feet of water, for new possibilities to store water. Global Ministries continues to welcome gifts for the water project of the DSPR.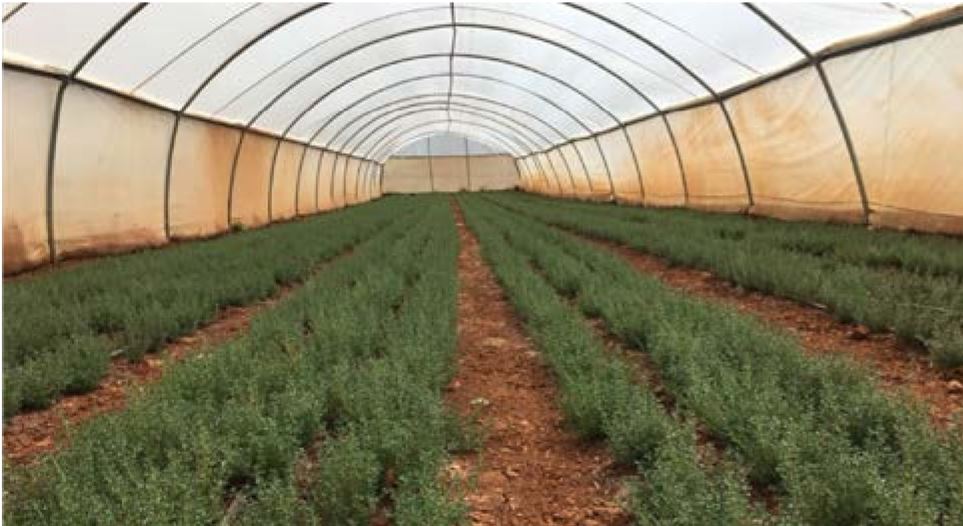 Moringa herbs planted in West Bank through a DSPR agricultural project
Update: March 2021
Hamdan is a 47-year-old farmer and construction worker residing in the Hajja/Joret Amra area, a father of two girls and two boys. He and his family own agricultural land with 70 olive trees and ten almond trees. Previously, this land was only accessible primarily by foot, making it difficult to tend the land. Also, farmers like Hamdan would pay high prices annually for water to irrigate this land and storage of this water was a challenge.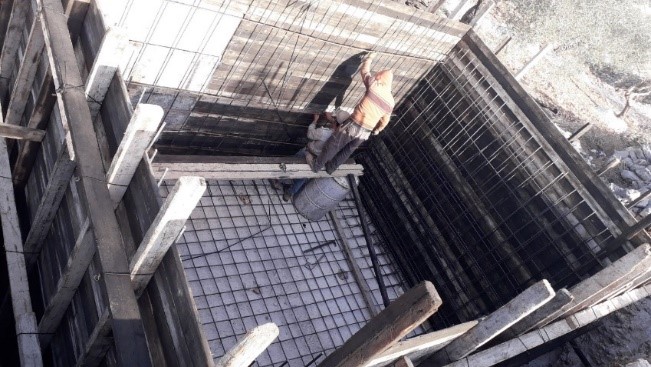 Today, the DSPR has built a road for better access to this agricultural land and has constructed a water cistern, which can hold 164 cubic feet (50 cubic meters) of water. Now, Hamdan can access to his family's land and tend to it with the availability of a water source adequate for a full year of irrigation. The land is planted with 70 olive trees, and 10 almond trees which are four years old.
The cropping season is mainly in October and the water cistern with fills with enough rainwater to water the 80 trees throughout the year. With the improved access to water for irrigation, Hamdan has been producing a better yield of olive oil, benefiting the family with an additional monthly income.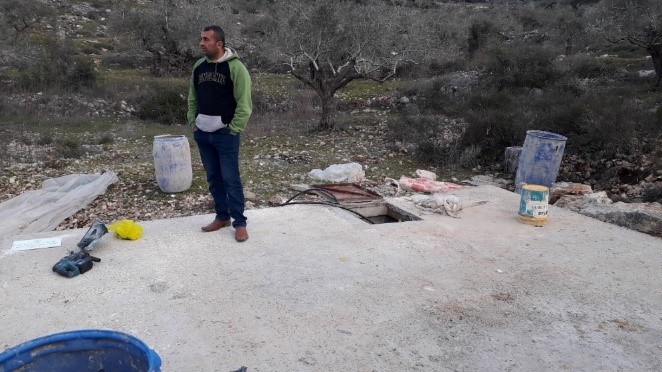 Hamdan shares, The availability of water has helped my land become alive. Now, the whole family is engaged in farming and we spend our weekends working in the field. My children are more attached to the land now, and they are happy to spend time in the open air, watching trees grow, and appreciating the water made available to support this land and our family.
Support this Ministry
To make a gift for this ministry online or by check use the online donation page.
100% of your gift will be directed to Water Project of the Department of Service to Palestinian Refugees
You will receive updates on the work in this area as they become available
Share in the vision of God's abundant life for all people
---
Related Content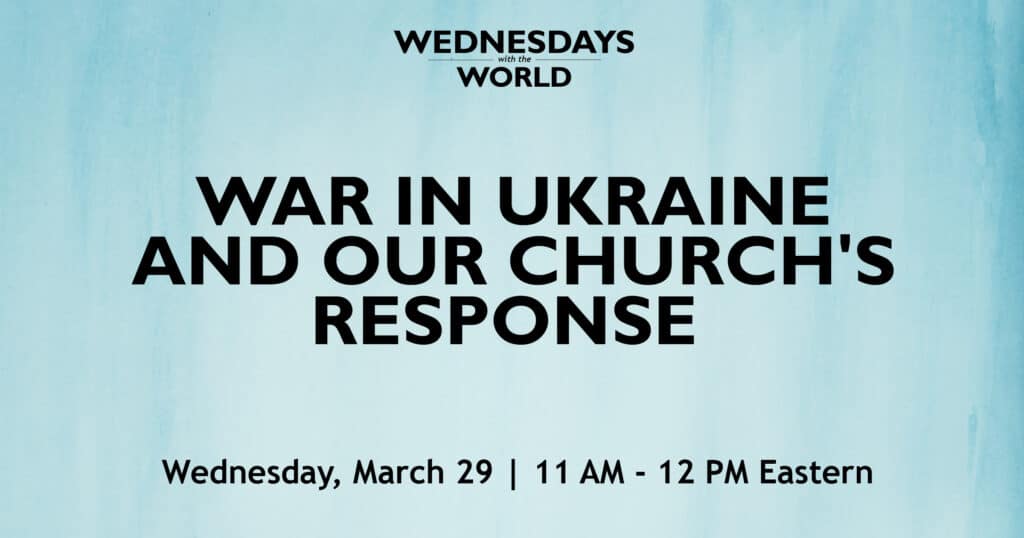 Wednesday, March 29, 2023, 11am-noon Eastern When Russia invaded Ukraine in February, 2022,...
Read More