Rawdat El-Zuhur Newsletter: December 2019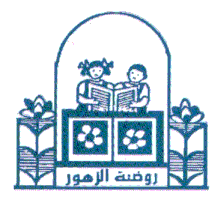 Like Autumn leaves, the years go by, and here we are at the end of another year, and ready to welcome 2020 with vigor and "Sumud" resilience. It is very important that this new generation continues to hold on to hope for justice and peace to prevail, so that our country and the whole region is spared further wars and suffering. Despite the onslaught on East Jerusalem and its institutions, Rawdat El-Zuhur continues to be a beacon of hope for those young children, so that they will carry with them beautiful memories as they leave their safe haven and face the new challenges in their new surroundings. As we send you our greetings for Christmas and the New Year, we hope we can continue to count on your support that will make a difference to the lives of those children.
"If we are to reach real peace in this world and if we are to carry on a real war against war, we shall have to begin with the children" Mahatma Gandhi
Raeda Jasser, School Principal
Abla Nasir, President
In this newsletter are some of the highlights and interesting news of the first semester.