Rawdat El-Zuhur Newsletter: June 2018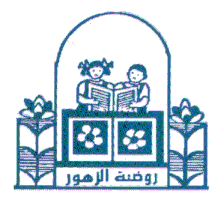 Dear Friends
Another academic year has come to an end full of lovely memories that are bound to draw a smile on the faces of those young children, their parents and teachers. Despite the tension encompassing the whole region, Rawdat El-Zuhur remains a safe haven for those children who look forward to the summer holidays with their parents. A time to charge the spirit and energy so as to be ready with enthusiasm for another school year in September. We want to wish you all a pleasant summer holiday and to thank you for your support, with the hope that you will enjoy our news, which you can see is full of educational activities, events and entertainment that always aim to inspire and develop moral and social values for our children.
With warm greetings and deep appreciation, and we hope you will be able to visit us when it is possible for you to be in Jerusalem.
Abla Nasir, President
Raeda Jasser, School Principal
Click here to read the full newsletter.