Report #2 from Mostar, Bosnia and Herzegovina
Report #2 from Mostar, Bosnia and Herzegovina, Dzemal Bijedic University
June 9, 2019
"I suspect that the wars of Yugoslav succession are now over. I am not yet convinced that the stability of the Balkans has been secured."
                — Misha Glenny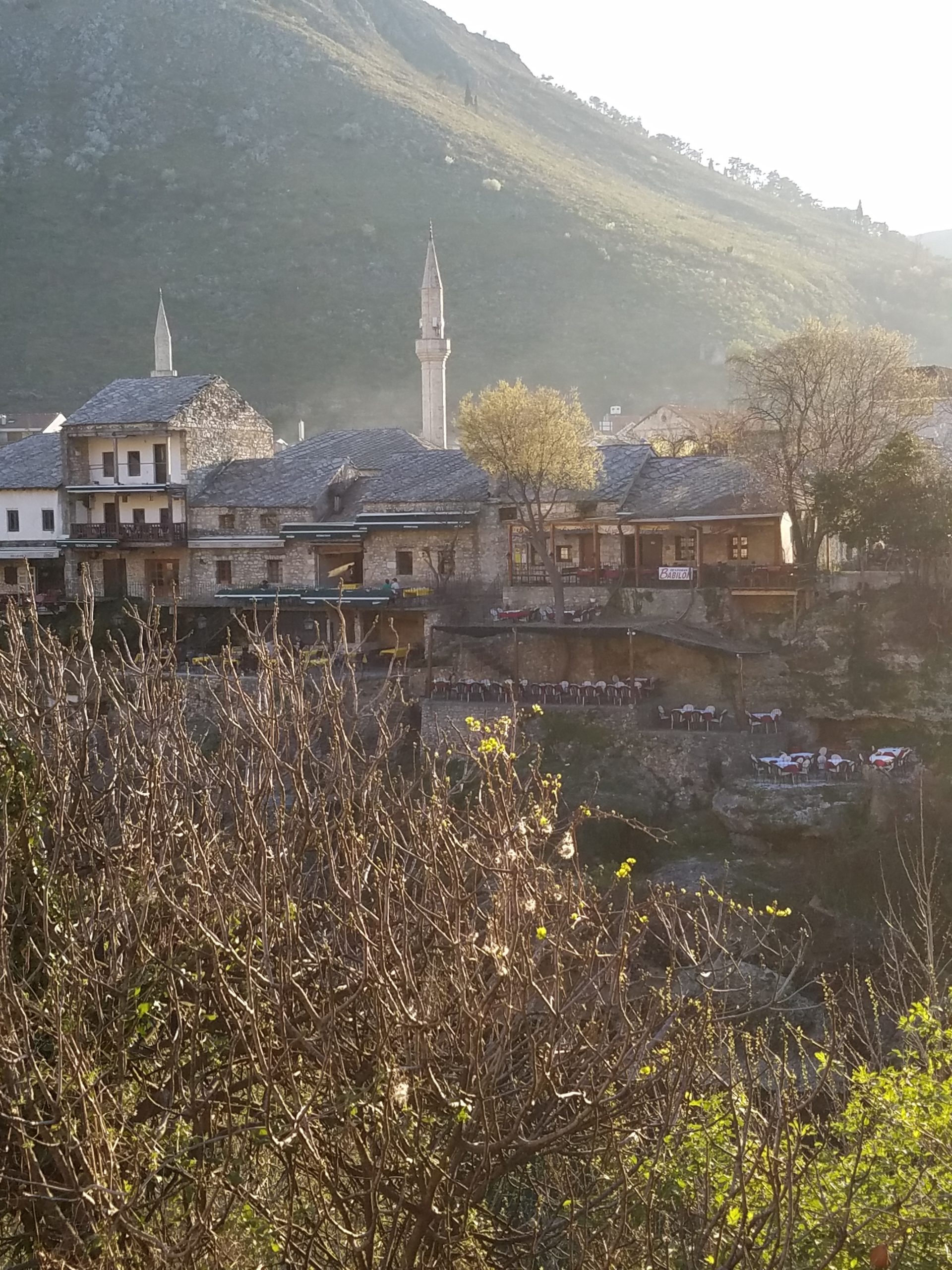 I wanted to send this report earlier and give you all more information in a timely manner. However, I have been very busy, mostly with classes at Dzemal Bijedic University. I am teaching two courses with first year students: English Usage I and Interpretation of Literary Texts. Each of those classes has twenty-three students. I am also teaching: Contemporary English Usage II with twelve students. As you know, this University has mostly Muslim students and, at least my students, are very smart, curious to learn and attend classes regularly even though they may not be used to that requirement from other professors in the University. I have set up several informal discussion groups with the students, not required, to answer questions about the academic material, the classes or just open-ended conversations with a "native English speaker."
I have taught writing workshops at the International Primary School of Mostar which is a new school with about thirty students from several countries including Bosnia and Herzegovina. I did a poetry writing workshop and a screenplay writing workshop to students from six years old to twelve years old. The poetry workshop writers produced a small book/anthology for each student and the screenplay workshop, based on Harry Potter, produced several three page "scenes" in the format of a screenplay.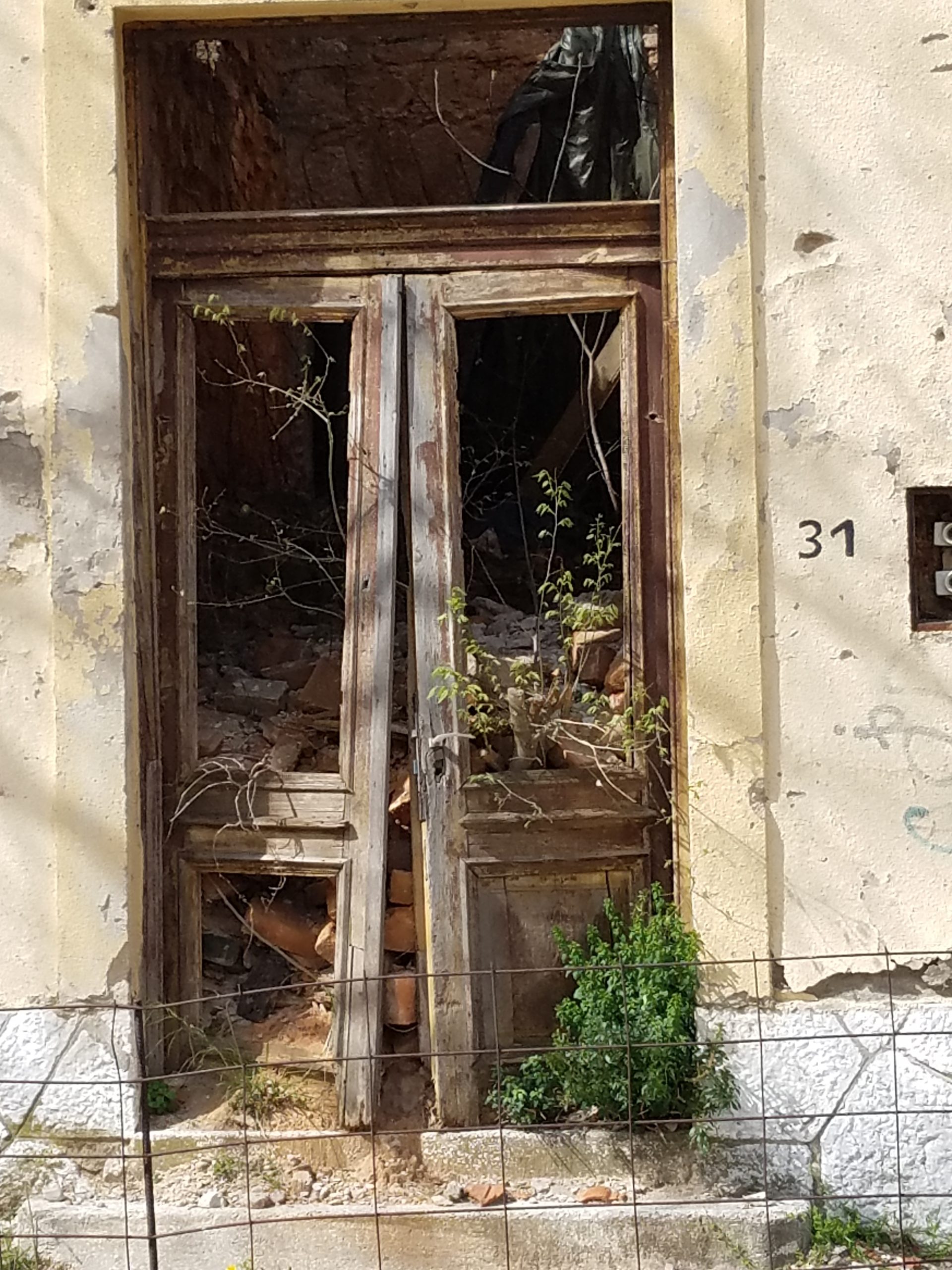 In addition, I have done a poetry writing class at the local medresa, a Muslim high school (simply derived from the Arabic word for "school), and attended a concert of traditional Bosniak (Bosnian Muslim) vocal and instrumental music performed by three area medresas. 
We have attended a small, "evangelical" (Protestant) church several times, getting to know the pastor, visiting pastors and some church members. I have visited mosques here in Mostar, Stolac, and other towns and talked to anyone who happened to be around. Because this is a small city and I am trying to learn the local language, I can walk most anywhere and have a short but friendly conversation with people on either "side" of the Boulevard that was the front line during the 1990's wars. The west side of the Boulevard is the "Croatian" side and the east side is the "Muslim" side.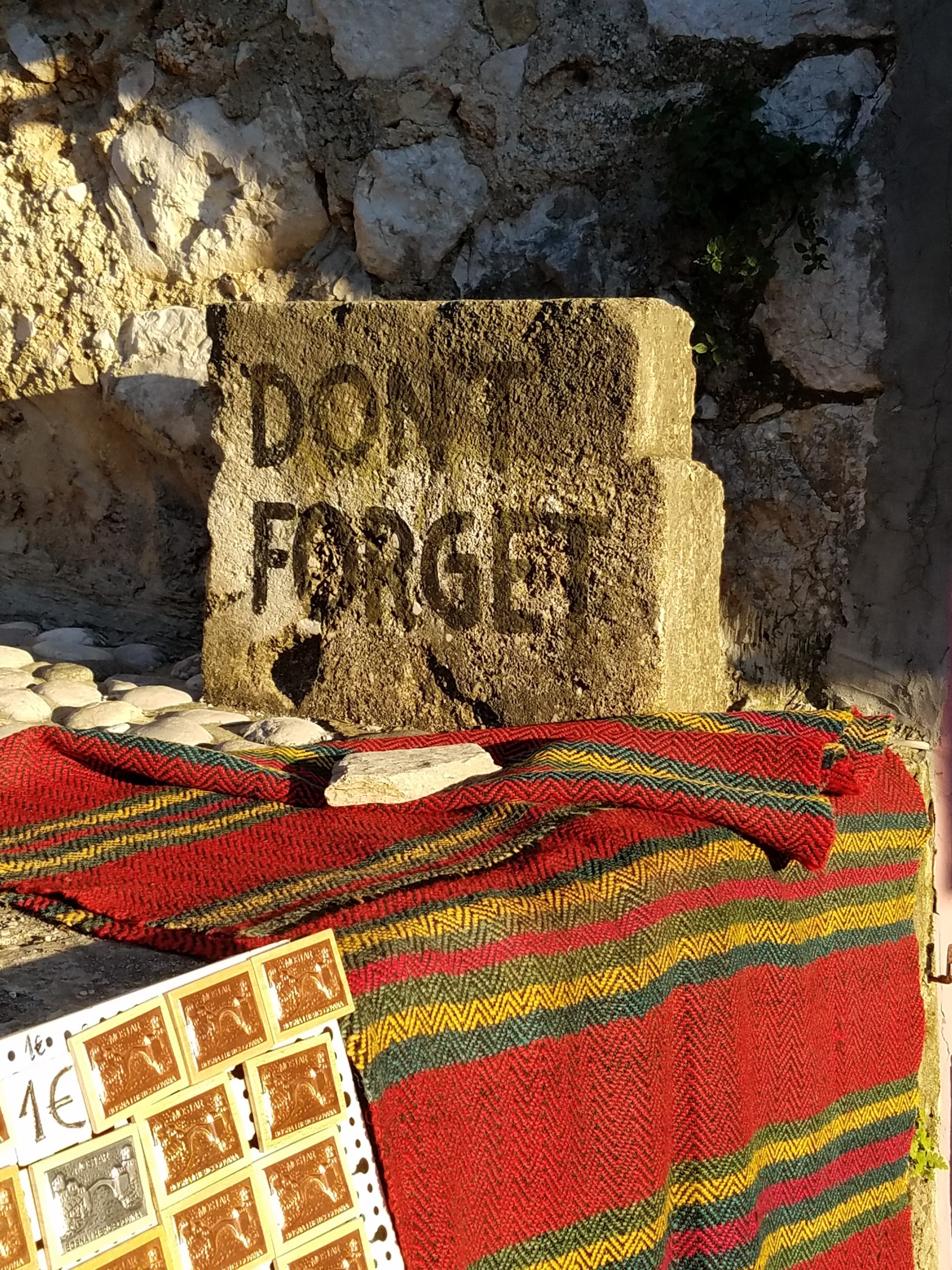 According to the BBC, BIRN and other sources, Mostar suffered the most damage, deaths and traumatized children than any other place in BiH during the "Third Balkan War" of the early 1990's. There are still many bombed out buildings in the city and on my campus. There are many scars from mortars, bullets and grenades. The Muslim "side" sustained 80% damage to buildings and infrastructure. 
Consequently, there are still tensions and even fear of another war although many people say they would never go through that horrific experience again. Schools are segregated along religious/political affiliation although some people say that having Croatian and Muslim students meet under one roof but on different floors and using different curriculum is not segregation. There are small efforts to continue the separation by actually building into the language artificial differences such as replacing a commonly used word for a specifically Croatian word. Historically, language has been used across the globe to impose separation and nationalism. Both are still alive in BiH today, especially in Herzegovina and Mostar, the largest city, 110,000 people, in this region.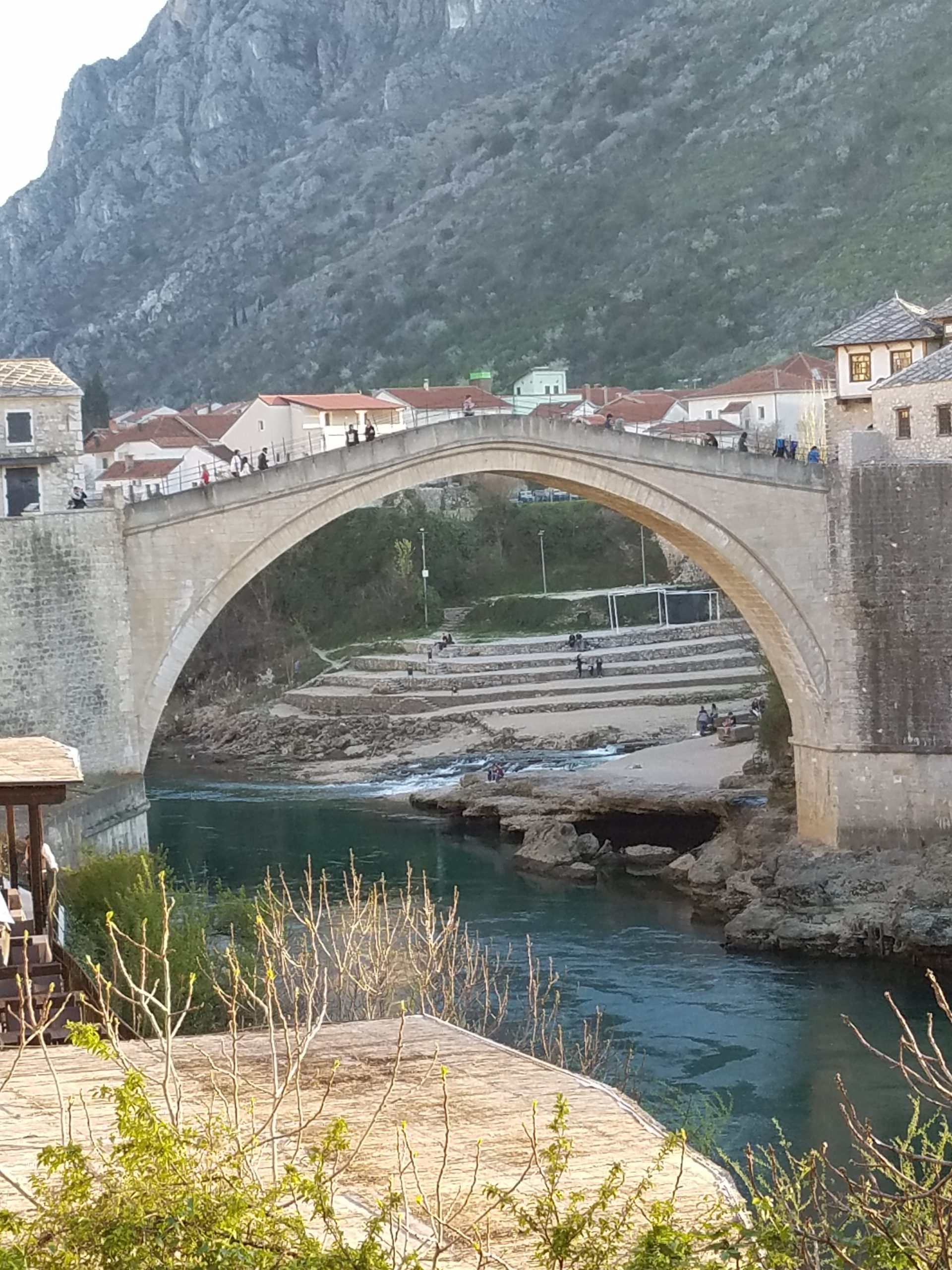 I have had informal contact with the St. Francis Roman Catholic cathedral here in Mostar, the Macedonian Orthodox Church and the Serbian Orthodox Church. However, most of my work is with my students at Dzemal Bijedic University.  In addition to the formal classes, I work to engage students in discussions about their lives, families and hopes for the future. Many students leave BiH for places like Germany for more job opportunities. For many reasons, there is little hope for real political and economic reform. I try to make some inroads into that hopelessness. It is difficult. My students are smart and excited to learn. But they have questions about the practicality of their work in the humanities and literature. We continue to work together and hope together. 
Sve najbolje, i mir (may you be well, and peace),
Michael service with the Dzemal Bijedic University of Mostar, Bosnia and Herzegovina. His appointment is made possible by your gifts to Disciples Mission Fund, Our Church's Wider Mission, and your special gifts.