Pray with East Timor, April 16, 2023
Lectionary Selection: John 20:19-31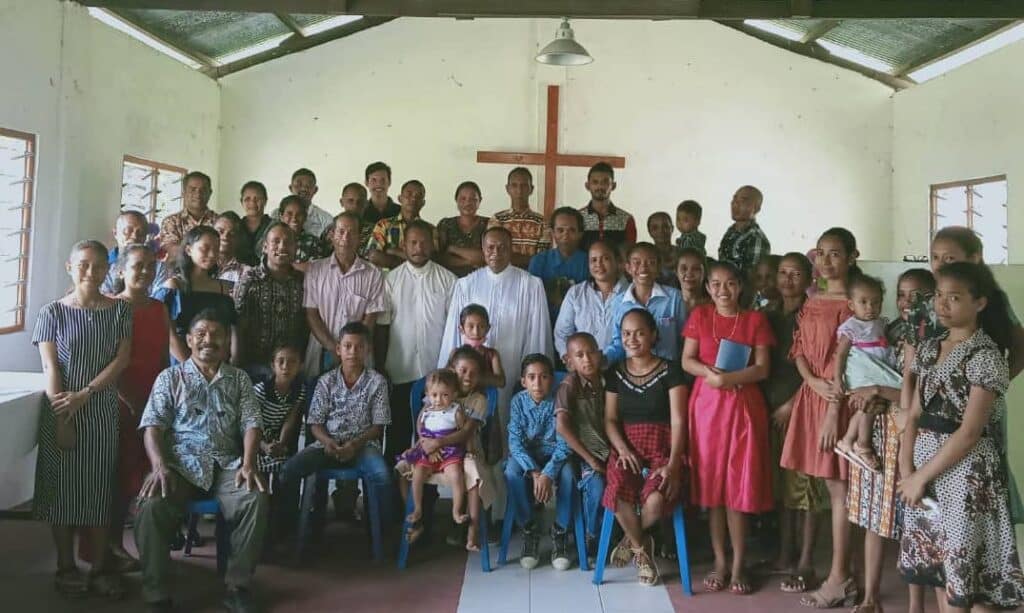 Prayers for East Timor
O Lord, our God who has given freedom and independence to Timor Leste, we ask you to bless this country. Give peace and security to Timor Leste so that the parliamentary elections May 21, 2023, will go well. We pray that all political parties would mutually respect each other and respect the decision of the people's vote.
We pray for our rights, especially regarding the Timor Leste Civil Marriage Law by which the Government of Timor Leste currently recognizes only the marriages solemnized by the Catholic Church and refuses to grant legal status to the marriage laws of Protestant denominations and other religions like the Islamic, Kunfuchu, Hindu, and the Buddhist. Oh God, open the hearts and minds of the leaders in East Timor to think about the principal rights of their people that are at present being ignored.
We continue to pray for the people of Timor Leste in developing their economy, even though it is so difficult because there are so many outside investors opening their businesses, and it is difficult for local people to develop their businesses. God help Timor Leste.
Oh God, keep Timor Leste from various violent conflicts so that the people can live in Your peace.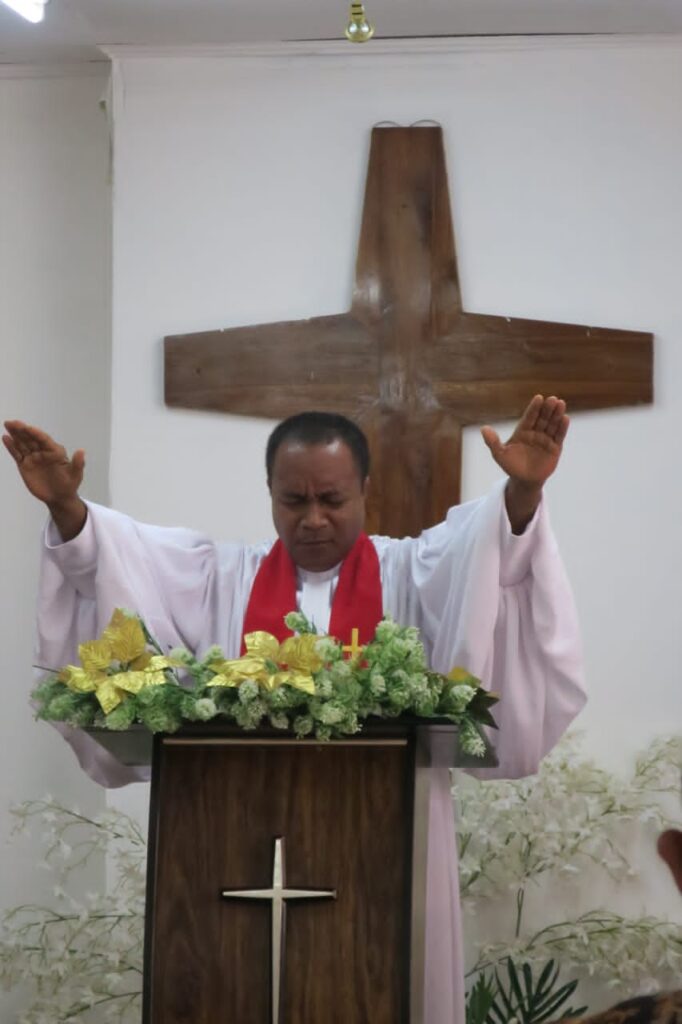 We pray for IPTL's 35th Anniversary. Oh God, may IPTL become a church that salts and illuminates Timor Leste through its ministry programs. IPTL may become a mature church in faith and have abilities to support its ministry.
Please help IPTL to continue to be light and salt even though there are so many challenges it faces. Help IPTL with its commitment to serve You, O Lord our God.
We pray for the IPTL 19th General Assembly at Oecusse from July 4-10, 2024. God help and bless all the preparations from local churches that are currently being made. We especially pray for the fundraising efforts for the General Assembly as only a third of the budget has been gathered so far. God help all members of the Congregation who are currently giving their contributions. God help them and bless them.
We especially pray for the new leader who will be elected in 2024 to lead IPTL. Give him or her wisdom and a humble heart to serve your people of around 13,000 members.
We pray to you, O Lord, God, our Father in Heaven, in the name of Christ the Lord, our King, who has set us free. Amen.
Mission Moment from East Timor
The Protestant Church of Timor-Leste (IPTL) motto is to be the light and salt of the land where it is situated. Despite the many daunting challenges, this church still has a commitment to be the light and the salt for Timor Leste, both for the members of IPTL's own congregations and for the members of the community where IPTL is located and serves.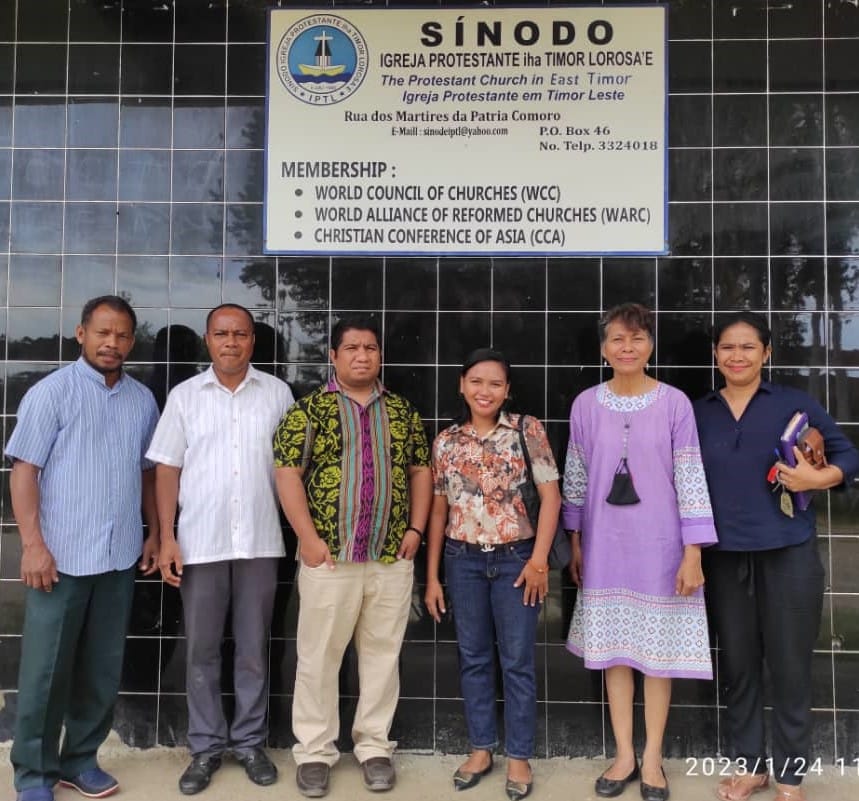 Timor-Leste will be holding parliamentary elections on May 21, 2023, and it is our hope and prayer that this country will remain peaceful and not devolve into chaos. Even though many parties compete in the elections, we continue to pray and believe that God will help peace prevail in this country.
The congregations of IPTL have around 12767 of God's children, and we all together strive to build a better economy for both the members of the church and those around us. In doing so, our hope and prayer are that the improvement in the lives of our people will enable us to worship God joyfully, and they might experience peace in church service and be able to be of service to others.
IPTL is quite different from other partners of Global Ministries. The partnership that IPTL continues to have with Global Ministries has been aimed at enabling IPTL to become an independent church by having its own capacity to manage its resources and affairs, just like other churches in the world. The support that the United Church of Christ and the Disciples of Christ provide through Global Ministries strengthens the congregation and its ministers. Our partnership through providing scholarships for IPTL youth is undoubtedly helping the church. Many who have gone for various educational fields are currently back in the church and serving various fields. The partnership that IPTL has had with Global Ministries on various social issues of injustice, including human trafficking, continues to raise awareness of this issue in society.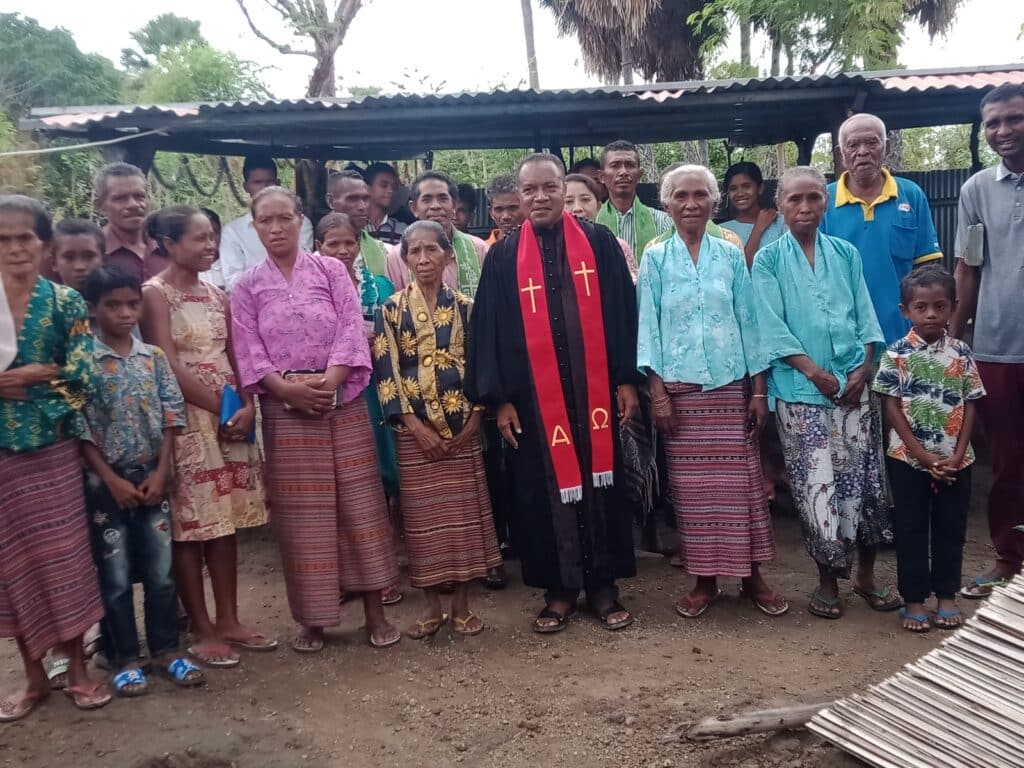 Our partnership with Global Ministries on welfare programs in the community for education and healthcare has been going on in the remotest areas of Timor Leste since 2006. The Lospalos Clinic staff continue their studies on public health, and their professionalism and commitment demonstrate the church's role in society. The Lisadila School is a longstanding partner relationship we have with Global Ministries, and it has recently opened a Senior High School, which the community has welcomed wholeheartedly. Global Ministries mission personnel Dr. Carlos Madrazo, Rev. Tom Liddle, Dr. Monica Liddle, and James Moos have been with IPTL for a long time. They have suffered with the East Timorese and fought with us to address our difficult situations. Apart from the clinic and the school they have worked with, the presence of Dr. Monica Liddle and Rev. Tom Liddle significantly impacted our society.
Mission Moment and Prayer written by Reverend Juliana Temparaja, General Secretary, Sinode Igreja Protestante Timor Leste (IPTL), The Protestant Church in East Timor
Partners in East Timor
Make a gift to support the work of the Protestant Church in East Timor (IPTL)