Pray with Eswatini, November 12, 2023
Lectionary Selection: Matthew 25:1-13
Prayers for Eswatini
Dear Heavenly Father,
We are reminded of the responsibility and privilege we have as your servants to serve and make a difference in the lives of others. We ask for your blessings and guidance as we carry out our work. Please grant us success so that we may use our talents and skills to bring about positive change and be good stewards of the resources and opportunities you have given us.
May our actions reflect your love and mercy, and may we always approach those we serve with empathy and compassion. Guide us to unite and collaborate with others, using our talents for the greater good and serving Your kingdom faithfully.
Please pray for:
Peace and continued blessings for Eswatini. That those in leadership may make wise decisions that benefit all citizens, and that God's love may be evident in the country's policies and actions.
The Council of Swaziland Churches (CSC) bravely continues its pursuit of justice, equality, and human dignity and advocates for and empowerment of the marginalized and disadvantaged.
An end to the persecution of those calling for reforms in Eswatini.
We offer this prayer in the name of Jesus, our Saviour and Lord.
Amen.
Mission Moment from Eswatini
"Donation of Vegetable Seedlings"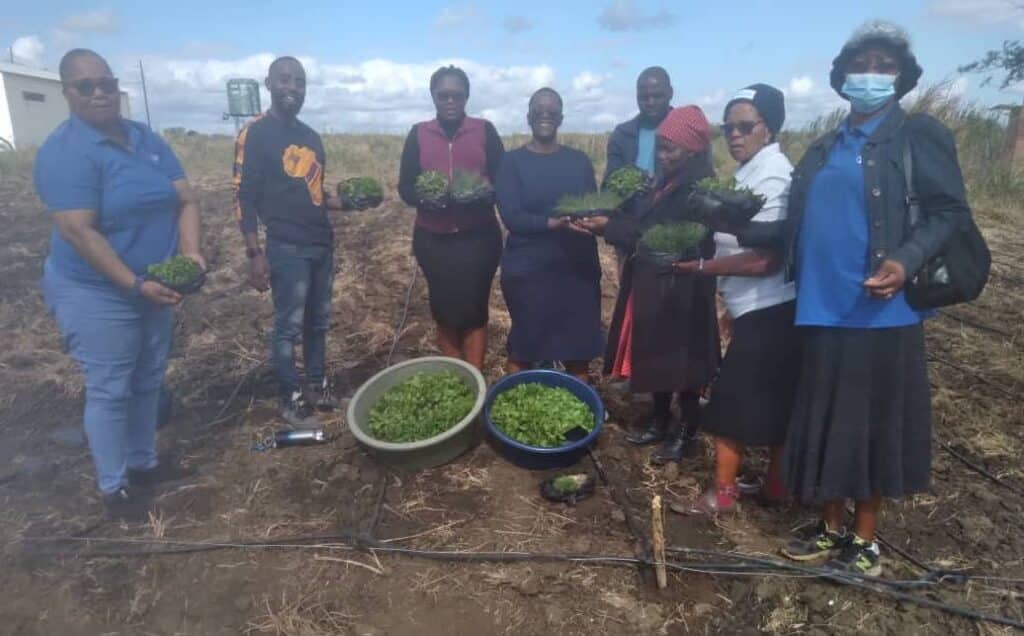 The Women's Wing of the Council of Swaziland Churches (CSC) carried out a seedling vegetable donation event at the Malindza Refugee Camp on June 16, 2023, as part of their social responsibility efforts. The event was attended by the CSC Secretariat and members of the Women's Wing committee, among other people. They not only donated seedlings but also got their hands dirty by planting them.
Donating to the refugee camp has become an annual tradition for the Women's Wing. They have previously also donated clothing items to the camp. The seedling donation event allowed everyone to actively participate in making a difference. Moreover, it also aimed to encourage self-sustainability and allow the refugees to cultivate their own food. By donating the seedlings, the Women's Wing hopes to empower the camp residents to grow their food and contribute to their overall well-being.
The seedling vegetable donation event at Malindza Refugee Camp reflects the Women's Wing's commitment to social responsibility and their dedication to assisting those in need. Through such actions, the Women's Wing fosters a sense of community and provides practical support to the refugee population.
Prayer and Mission Moment by Ms. Khombisile Dlamini
Partners in Eswatini
Make a gift to support the work of the Council of Swaziland Churches (CSC) and Kukhany'Okusha Zion Church (KZC)