Pray with Botswana Sunday, July 21, 2019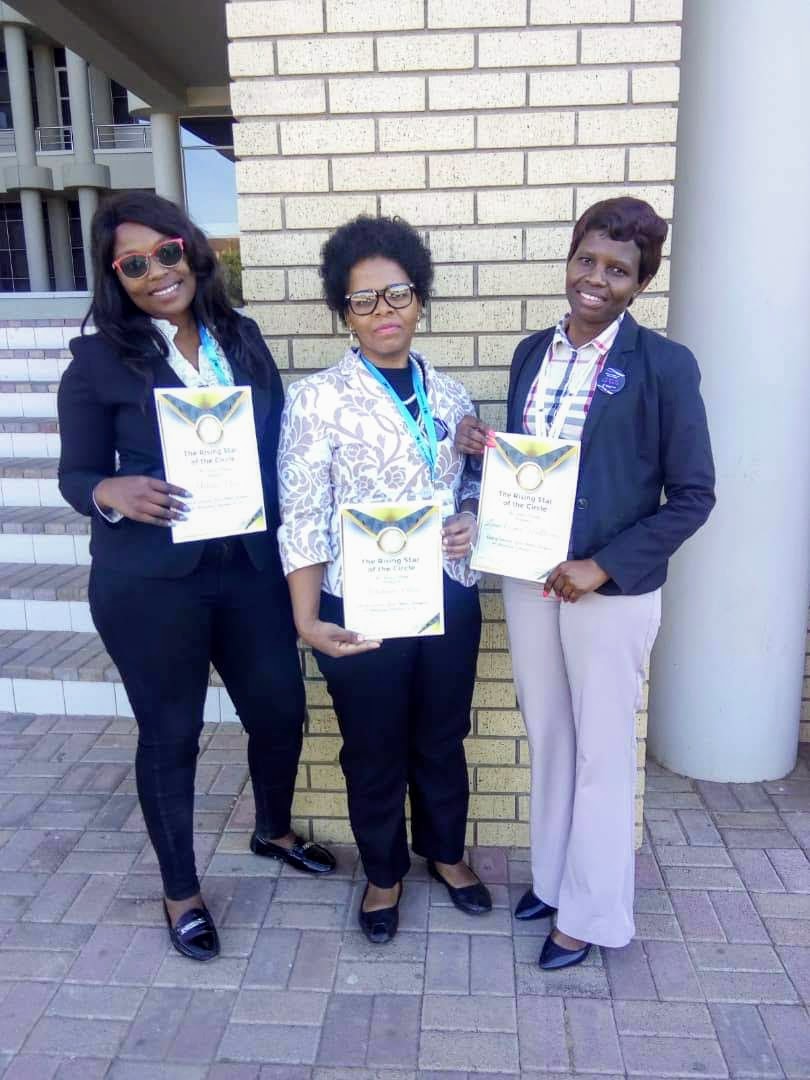 Lectionary Selection: Luke 10:38-42
Prayers for Botswana:  
You who are the Good Shepherd of your people, I pray for your people around the globe that they may experience your love and come to appreciate your abundance of peace and true justice. Oh Lord our Redeemer, this day I specifically pray for the people of Botswana and for our partners with Global Ministries.
I further pray, Oh Lord, that you will heal the people of this great nation and grant us peace and justice irrespective of race, ethnicity, or gender. Bestow upon us the recovery of right vision and foresight. Oh God, real solutions will only come as we the people of Botswana put our priorities in the right place and set our focus on you.
Therefore, may the Holy Spirit help us to be as Mary in our text who spent time in the presence of Jesus. Oh Lord, often we become so busy with our work and ministry that we neglect to spend quality time with you – the King of kings and the Lord of lords who, after all, is the very inspiration behind our service. Help us Holy Spirit to find the right balance between our work, ministry, and mission and not make excuses as to why we become easily distracted and as a result are troubled regarding many things!
Dear Lord, we humble ourselves before you and ask that you forgive us our transgressions and neglect of you. We ask O Lord, that the motives for everything we do be acceptable unto you, we pray in Jesus' name, Amen!
Mission Stewardship Moment from Botswana: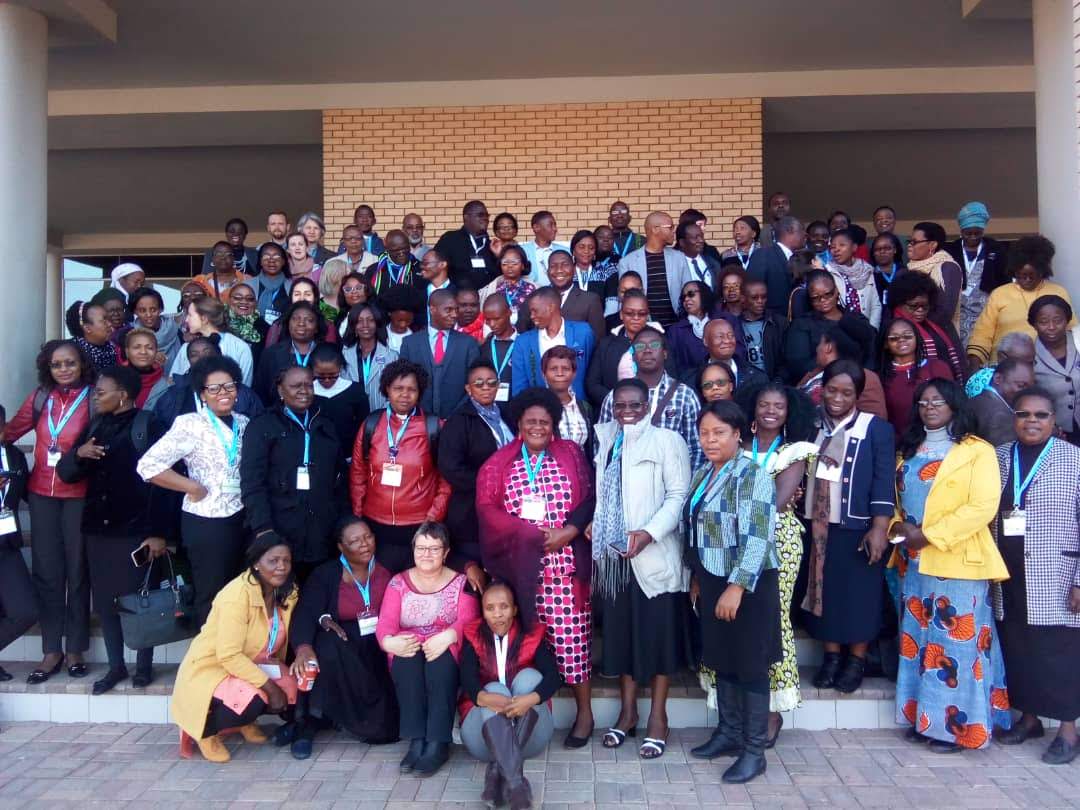 Just as Jesus traveled into Bethany over two thousand years ago, please journey with me to Botswana and watch as Jesus enters the capital city of Gaborone. The Republic of Botswana is situated toward the southern tip of Africa. Gaborone is the nation's largest city and is also its capital. In spite of the country's small citizenry of approximately 235,000, Botswana affirms that it is a Christian nation. The Marthas of the city run quickly out to welcome Jesus and invite him to the civic center where they will showcase a few of Botswana's enterprises for the Kingdom of God.
Rising Stars! Jesus! Kgolagano College is one of the few Christian institutions that continues to work alongside our churches to provide spiritual and theological direction, which is indispensable in strengthening the integrity and mores of its citizenry. Observe! During July 1-5 the University of Botswana was privileged to host the Pan African 30th anniversary of the African Circle of Concerned Women. Kgolagano was blessed to be in the forefront of activity. Our college was the recipient of 6 scholarships for some of its promising scholar delegates to attend and four of our students were bestowed rising star awards. Jesus, Kgolagano is moving forward in dedicated service to educate the grassroots as well as the elites of Botswana. We give God the glory.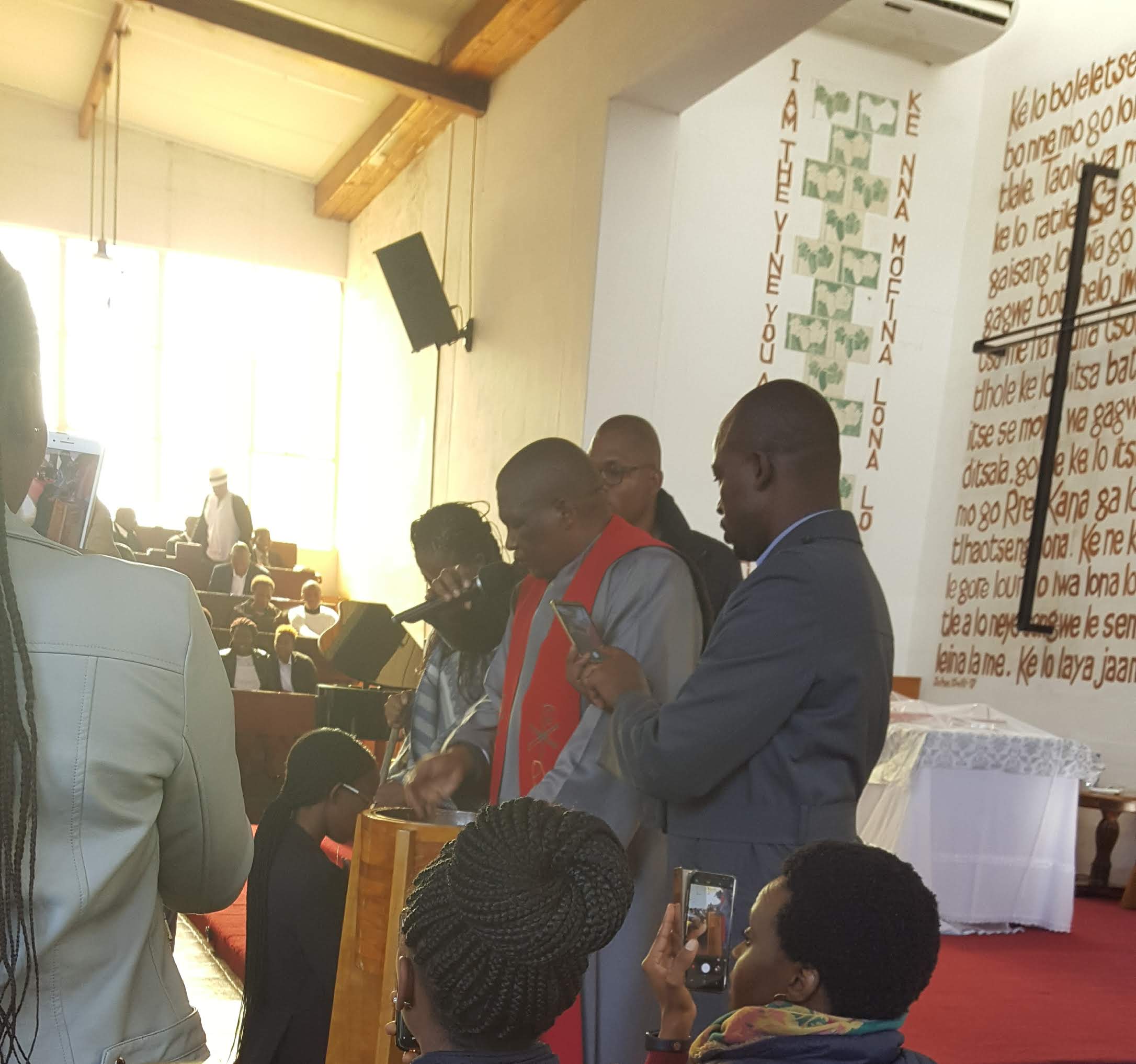 The Church! Jesus! One of the crucial roles of the Church with specificity to the United Congregational Church of Southern Africa (UCCSA) is and remains to be at the forefront where people can come for spiritual enlightenment and empowerment, and have a place where people can seek real peace and receive true justice. But Jesus, as the Church we must confess! Somewhere along the way (we the elected city officials, priests, ministers and bishops of the churches, the educators of our citizenry – the Marthas as it were), have become so task-oriented and busy making sure that our work, our ministry, and our mission to serve the Kingdom of God is done that we have forgotten to follow the example of the Marys who spend quality time in your presence, Jesus.
Oh Lord, help us to remember you are the Lord our creator. Help us to remember that our work is only as sustainable as the time we spend in your presence and commit our lives into your hands. Oh Lord, we proclaim with voices of praise, thanksgiving for daily mercy and in remembering great is Your faithfulness Oh God towards Botswana.
Prayer Requests:
Botswana Council of Churches and Botswana Synod: In October 2019, Botswanans will be voting in their general elections. Please pray that qualified, compassionate, godly women and men will be elected.
Kgolagano College: Pray for continued financial support for our daily operations and other resources necessary to continue in the quality work as educators.
Prayer and Mission Moment by Victoria Peagler
Mission Partners in Botswana:
More information on Botswana: https://www.globalministries.org/botswana
Global Ministries Mission Co-worker in Botswana:
Victoria Peagler serves with Kgolagano Theological College in Botswana. Her appointment is made possible by your gifts to Disciples Mission Fund, Our Church's Wider Mission, and your special gifts.