Pray with Hungary Sunday, February 24, 2019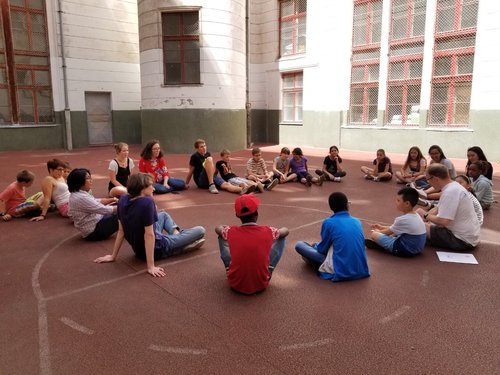 Lectionary Selection:  Luke 6:27-38
Prayers for Hungary:  
God, remind us to stretch outside our comfort zones by trying new things and meeting new people. It's not always easy to step outside of what we know, but we know we grow when we take those risks. We are grateful for church camp and the opportunities for young people to learn and grow with one another. We can learn much from the open minds and hearts of young people. Help us all to be open to new experiences and to listen to differing opinions and ideas. In these ways, we grow as individuals, communities, and the world. Amen
Mission Stewardship Moment from Hungary:
St. Columba's Scottish Mission held an English Day Camp last summer that was a week of growth in confidence, self-esteem, and friendship.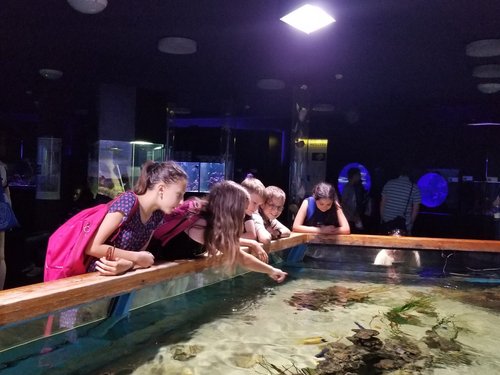 Growing up in a church, I attended all kinds of vacation bible schools, overnight retreats, as well as week-long summer and winter camps.When I was too old to attend as a camper, I volunteered as a counselor for the same camps.
Coming to Budapest, I was sad that I would not be able to take part in summer camps this year, so when I heard about the English Day Camp I made sure to save the dates. My mom, sister and friend had planned on coming to visit me during that time so I volunteered their services. As experienced campers and counselors, we had all kinds of ideas for games and workshops, and we were sure we knew exactly what to expect. And we were so wrong.
At first the children stuck to what they found familiar: friends they had and activities they knew they were good at. But as the hours went by, I saw them open up and step out of their comfort zones, they approached one another, laughing and playing together, and took up challenges, trying new activities they had initially not been sure of. By the end of the week, the children had learned so much more than bible stories. The children had grown: they had learned to solve certain awkward social challenges, to get engaged and excited, and to learn self-control.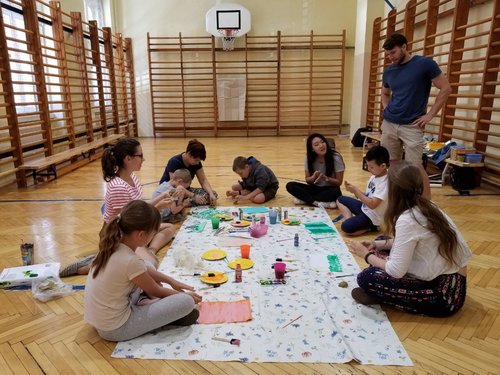 For me and my family and friend, this camp was different than any we had experienced before. Not because of the mixture of languages, but really because of the open mindedness of the children and volunteers. Like at any camp for children, we had a group of not-so-engaged youth, uninterested and unwilling to participate in certain activities. By the closing session of the week, one of the youth shared that this week had been one of the best camp experiences he had. And I can confidently and honestly say the same.
Prayer and Mission Moment by Priscilla Yang
Mission Partners in Hungary:
 More information on Hungary: https://www.globalministries.org/hungary
Global Ministries Mission Co-worker in Hungary:
Priscilla Yang serves with the Reformed Church of Hungary. Her appointment is made possible by your gifts to Disciples Mission Fund, Our Church's Wider Mission, WOC, and your special gifts.