Pray with Indonesia Sunday, March 8, 2020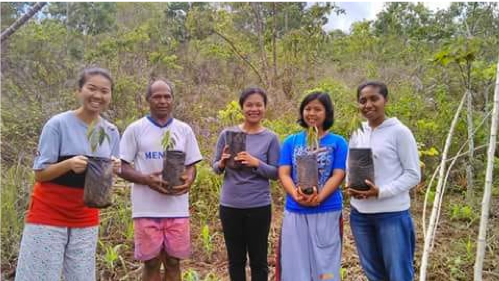 Lectionary Selection:  John 3:1-17
Prayers for Indonesia:  
Loving Creator, the earth cries out against us. Open our ears! Volcanoes drown islands in ash in the Philippines and raging fires spin into tornadoes in Australia. Today we pray especially for Indonesia: for slum dwellers in Jakarta who die in floods; for the forests and air of Kalimantan where fires clearing land for palm oil plantations burn out of control, releasing microscopic toxins into the air; for the earth, waters, and indigenous peoples of Papua where security forces violate human rights while protecting the exploitation of resources. We confess we have become inured to news of our dying world and cling to the very lifestyles that hasten destruction. We allow abuse and neglect to flourish. We seek Your forgiveness, redemption, and grace, O Great Spirit. Pour a special blessing on the Christians of South Central Alor that their trees may flourish and their enthusiasm be sustained. May their care for the earth inspire us as well, that all be born again into the Spirit of radical love for the environment. Open our ears, our hearts, and our hands that we, our children and grandchildren, are not condemned but saved through Jesus whose ministry was one with creation.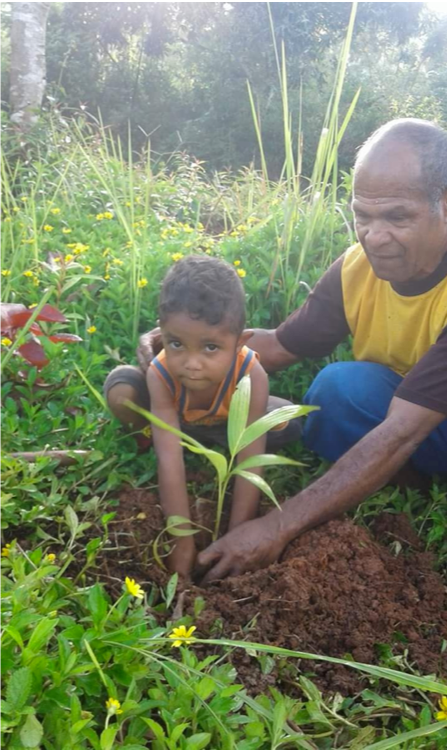 Mission Stewardship Moment from Indonesia:
How, indeed, can anyone be born after having grown old? Surely something radical is required. Charles Blow of the New York Times, grabbed my attention with his article, "My Journey to Radical Environmentalism." His language is secular, yet he writes as if born of the Spirit.
I reconsider Jesus' conversation with Nicodemus as a call to radical environmentalism. That God so loved the world focuses our attention on the cosmos, created as a well-ordered environment not of our making yet entrusted to our care. Jesus sounds like an environmentalist: "…we speak of what we know and testify to what we have seen; yet you do not receive our testimony." So, are we listening? Did I listen when my neighbors left their rice paddies fallow for lack of water? Did you listen as rising sea levels created ghost forests up and down the Atlantic Coast?  Did any of us listen to Jesus: "If I have told you about earthly things and you do not believe, how can you believe if I tell you about heavenly things?"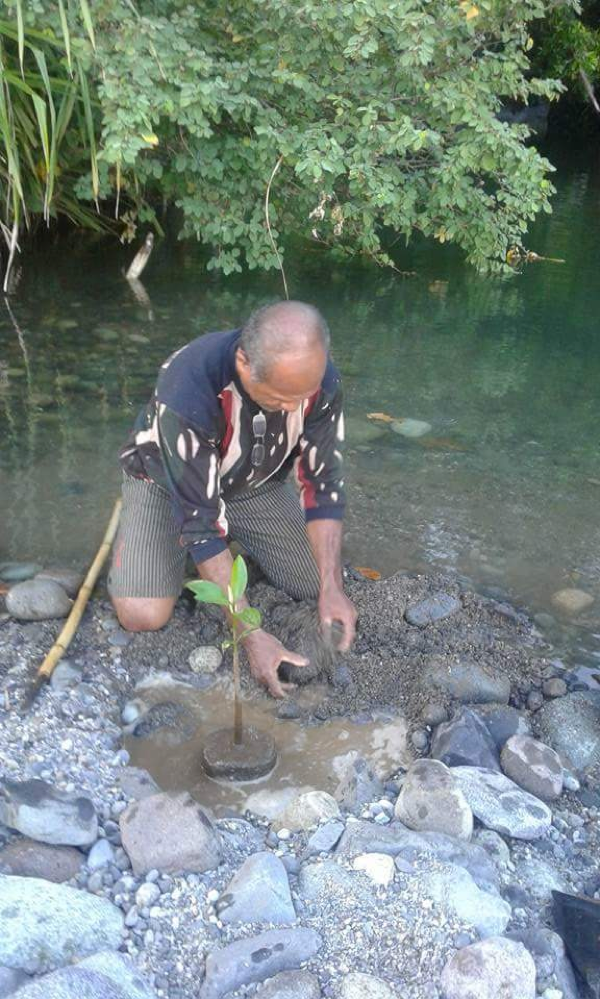 Rev. Sefnat, a friend on the island of Alor, listens and responds to God's Word by planting trees. In the presbytery where he lives, congregations plant trees around natural springs, along roads, on the beds of streams and rivers, and in their church yards. His presbytery has its own tree nursery. These radicalized Christians proselytize by posting messages throughout the presbytery. One of my favorites reads: "Trees always pray for the salvation of those who care for them." Brothers and sisters of the cosmos, let us be reborn, for even the trees are praying for our salvation.
Prayer and Mission Moment by Karen Campbell-Nelson
Mission Partners in Indonesia:
More information on Indonesia: https://www.globalministries.org/indonesia
Global Ministries Mission Co-worker in Indonesia:
Karen Campbell-Nelson serves with the Evangelical Christian Church of West Timor. Her appointment is made possible by your gifts to Disciples Mission Fund, Our Church's Wider Mission, OGHS and your special gifts.
*Photos courtesy of Rev. Sefnat.