Pray with Lesotho Sunday, August 23, 2020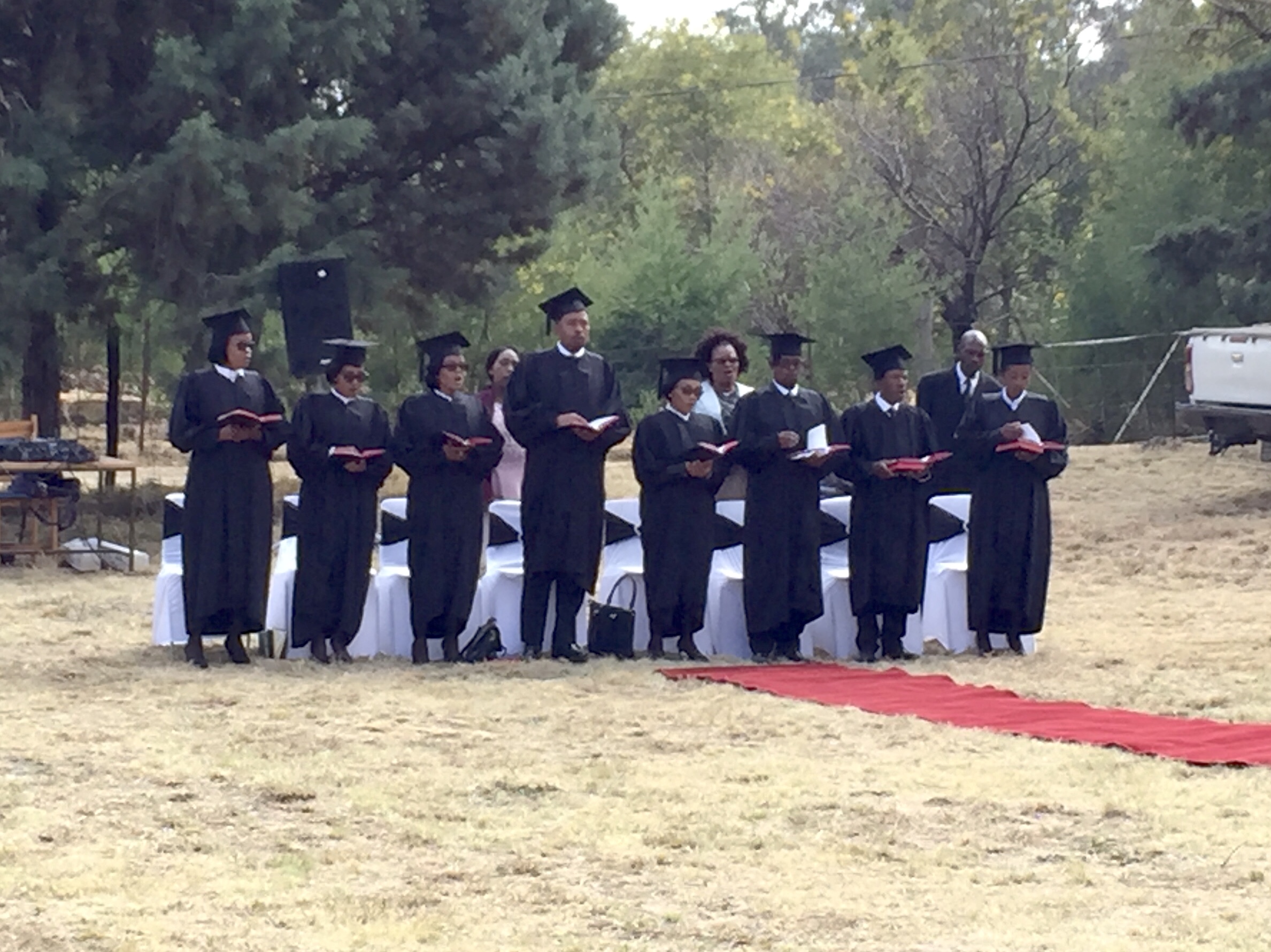 Lectionary Selection:  Exodus 1:8-2,10
Prayers for Lesotho:  
God, in troubling times you raise up talented leaders, those set apart and trained to do your work, to confront oppression, to care for the hurting, to respond to crises. As a new group of pastors and lay leaders graduate from Morija Theological Seminary this August, we pray for them. We pray that, though they will not have a graduation ceremony, they still feel your blessing and the support of many. We pray for the uncertainty of where they will go. We pray for the countries they will one day serve (Lesotho and South Africa) that are suffering in this global pandemic. We pray that you equip these new leaders personally, professionally, and spiritually, for whatever lies ahead – prepare them to not only be able confront challenges, but also to be able to embrace beauty, to connect with church members, and to continue to grow and enjoy life in all its complexity. We pray for churches that are not open, for parishioners who still need community, and for a world that always needs your love.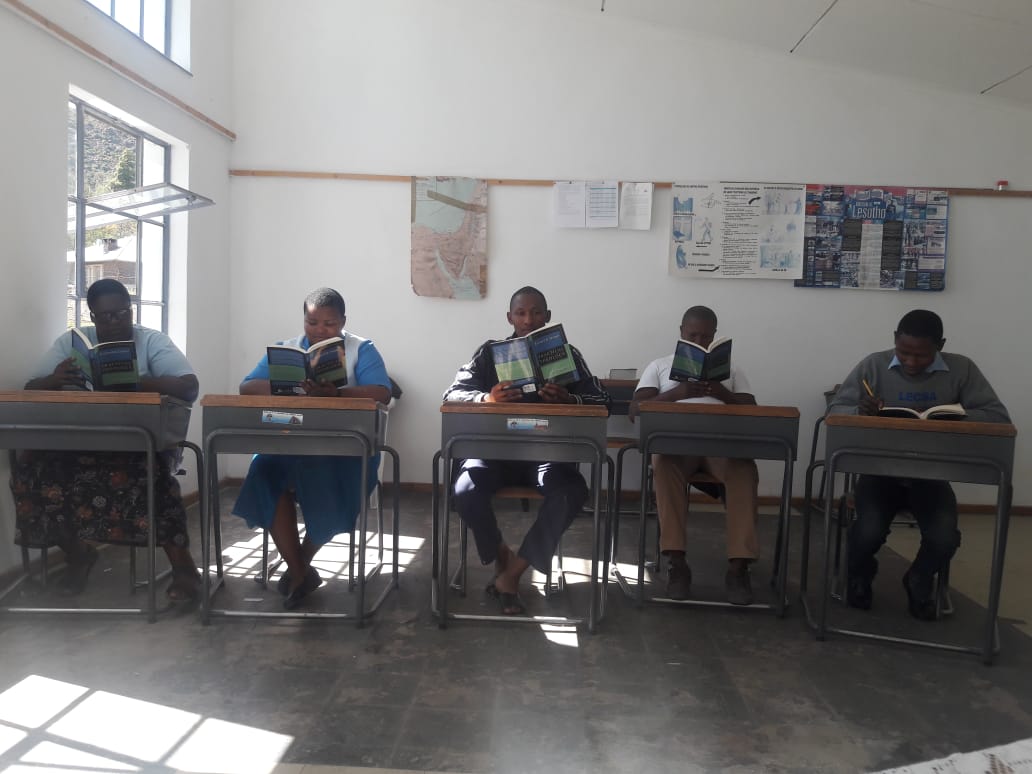 Lord we pray a blessing and thanksgiving over these lives, and the lives that will be impacted because of them. We pray that they may make the Lesotho Evangelical Church in Southern Africa stronger, more loving, and better living. We pray, as we always pray, for your presence.
Amen.
Mission Stewardship Moment from Lesotho:  
Since 1881 the Morija Theological Seminary (MTS) has trained the pastors and evangelists of the Lesotho Evangelical Church in Southern Africa (LECSA). After graduating, these leaders are usually sent to churches in both Lesotho and South Africa, to parishes in cities and in the countryside, in the lowlands and in the mountains.  This year, however, as churches are closed and affected by COVID-19, it is still unclear where these graduates will go, or what the first days of their ministry will look like. Schooling at MTS is five years for pastors, including a year of internship at a LECSA church. In that time students are not only rigorously trained in academic areas such as Biblical languages, Theology, and Pastoral Care, but they form deep connections of community with other pastors and church leaders who dedicate their lives to ensure that LECSA—Lesotho's oldest church—continues to be a thriving church as it approaches its third century of existence.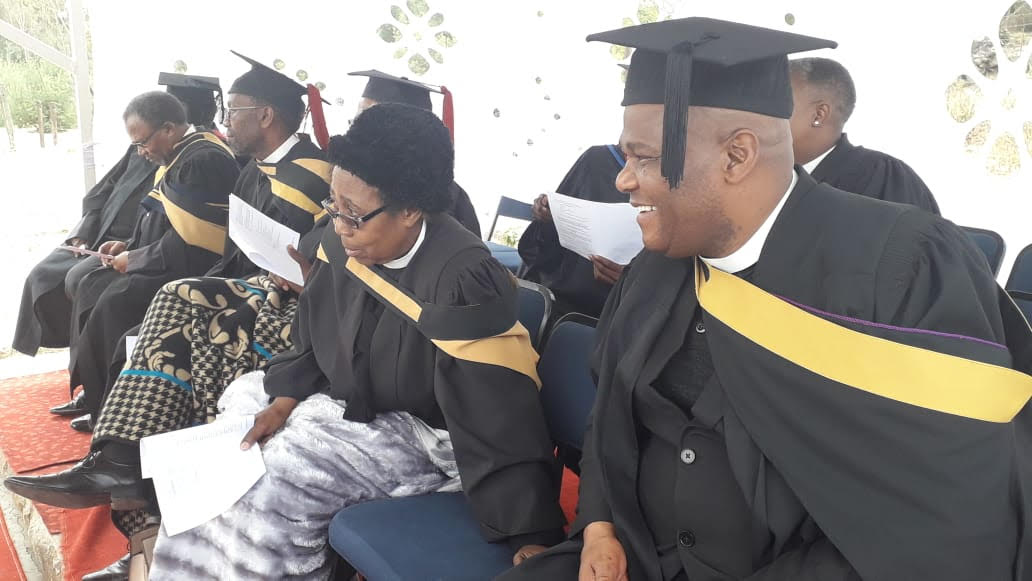 Global Ministries has long been engaged with MTS, from its ongoing project of providing Seminary textbooks to Mission Personnel partaking in MTS community life and teaching courses. Danielle and I were pleased to each teach (as adjuncts) our first courses at MTS this year to those fifth-year students who are graduating and going out into an uncertain world and ministry. We wish them well!
Prayer and Mission Moment by Mark Knowles
Mission Partners in Lesotho:
More information on Lesotho: https://www.globalministries.org/lesotho
Global Ministries Mission Co-worker in Lesotho:
Mark Knowles serves with the Lesotho Evangelical Church. His appointment is made possible by your gifts to Disciples Mission Fund, Our Church's Wider Mission, and your special gifts.