Pray with Lesotho Sunday, December 6, 2020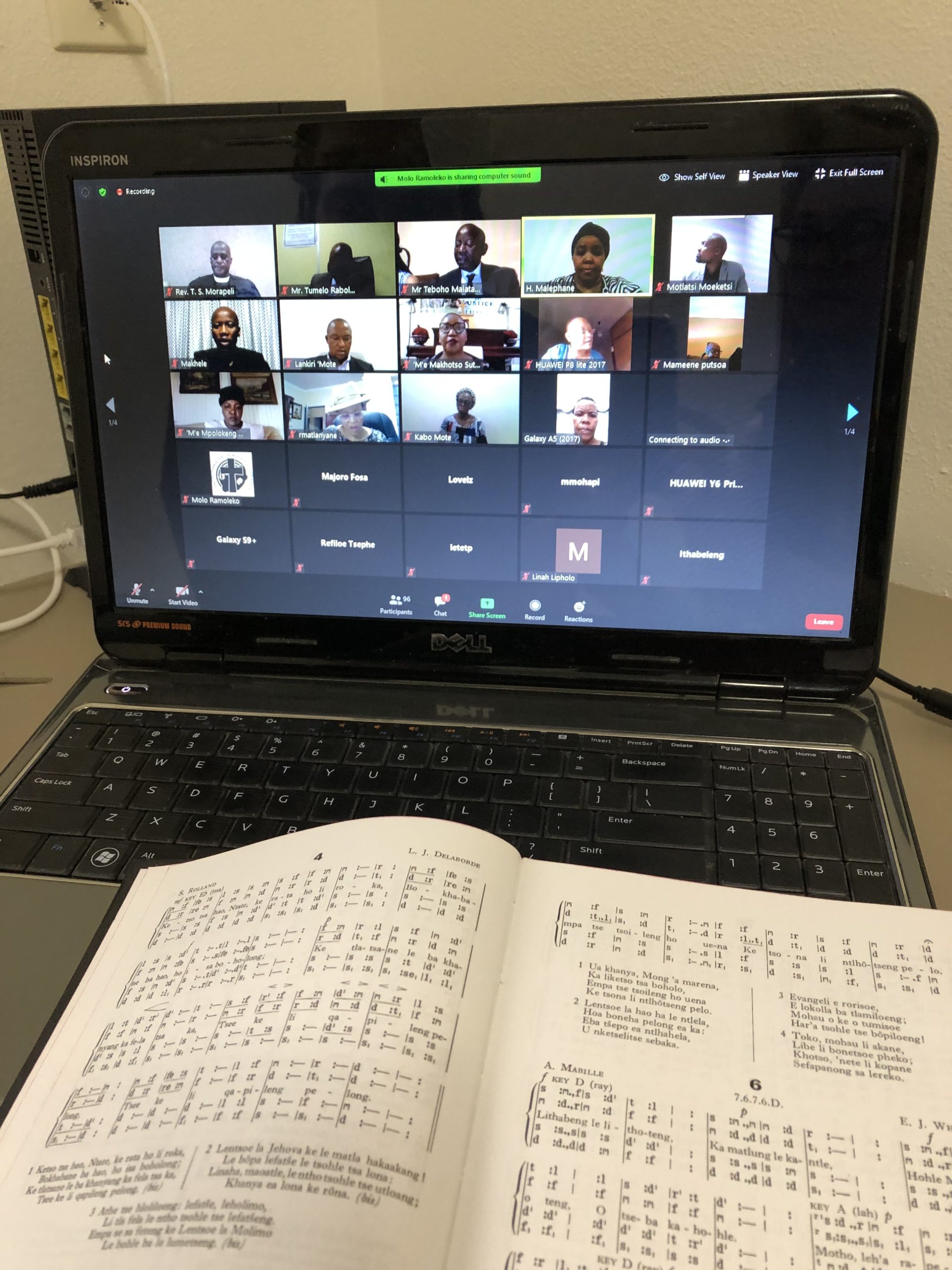 Lectionary Selection: Isaiah 40:1-11
Prayers for Lesotho:
Gracious and loving God, as we walk through this advent season and continue to face the challenges of the pandemic, reattune our hearts to the comfort of your promise of Emmanuel, of God with us. We pray for those who are suffering from loss, from unemployment, from displacement during this global health crisis. We pray for the Lesotho Evangelical Church in Southern Africa as they prepare for their annual Synod meeting this December, taking measures to protect against the virus. As the church in Lesotho and bodies of Christ around the world find creative ways to nurture community, worship together, and continue your work in the world, may we be reminded of your presence with us always.
Amen
Mission Stewardship Moment from Lesotho:
There are times when God feels more hidden than present. As the pandemic stretches on, we are a people much in need of comfort, of good news. And we are graced with the timely reminder this advent season of God's promise of presence. In the face of heightened isolation, loss, and uncertainty brought on by the pandemic, the Lesotho Evangelical Church in Southern Africa (LECSA) is living out their faith, embodying the message of hope, of comfort, found in Isaiah 40:1-11 through finding creative and meaningful ways to worship and stay connected.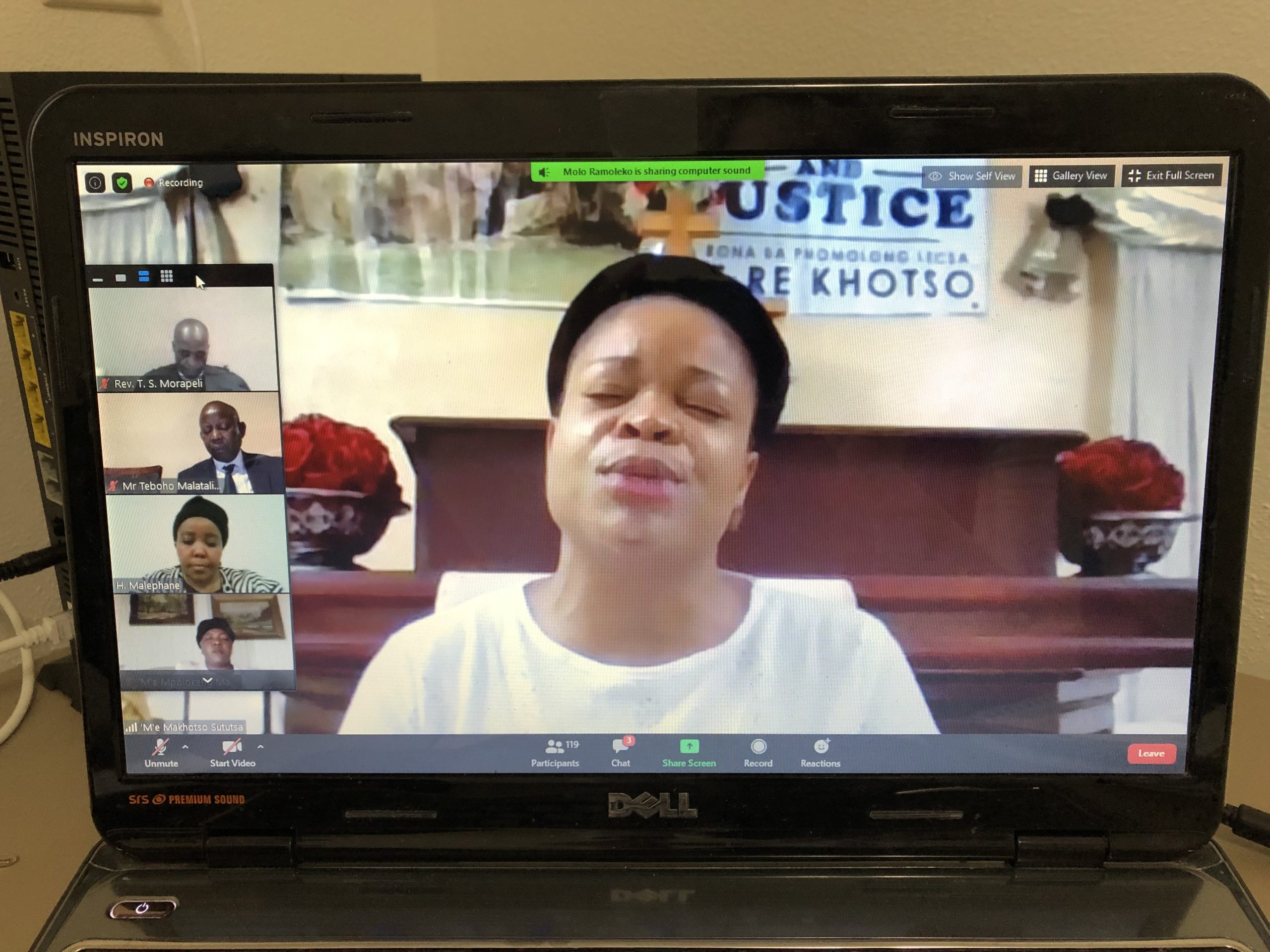 As has been the case with many churches worldwide, LECSA churches stopped gathering for in-person worship for several months. During that time, LECSA broadcast devotions and worship services on the church's radio station. LECSA also developed a weekly worship service via Zoom, open to all LECSA members in both South Africa and Lesotho. Leadership for the service rotates, with pastors and laypeople who are living in areas with the best access to the internet taking prominent roles in worship. As to be expected, hymns are a significant part of the service despite the online format. Lay people contribute by offering prayers, reading scripture, and serving as liturgists. And a Pastor from a different region each week offers the sermon. Even though LECSA churches have reopened in recent months and are having socially-distanced, in-person services, the Zoom service still continues to be offered. LECSA recognizes that many of its parishioners do not have the resources to be able to access this type of virtual service. However, this uniquely ecumenical time via Zoom unites congregations throughout both countries on a weekly basis in an unprecedented way. It also provides those with access to technology who are either unable to or uncomfortable with going to church on Sunday mornings a way to be nourished spiritually and participate in the life of the church on a weekly basis while staying safe from the virus.
LECSA is now busily preparing for its annual Synod meeting, which will be held in December. This annual gathering is vital to maintaining successful church operations. While the meeting is typically held in April, it was postponed this year due to the pandemic. Now LECSA faces the challenge of maintaining a safe and healthy environment for the meeting.
I offer up these examples of how LECSA members are living as people of faith, anchored in the presence of the living Christ, as they continue to seek connection and community, and bring comfort and hope to each other in the midst of the pandemic.
Prayer and Mission Moment by Danielle Murry-Knowles
Mission Partners in Lesotho:
More information on Lesotho: https://www.globalministries.org/lesotho
Global Ministries Mission Co-worker in Lesotho:
Danielle Murry-Knowles serves with the Lesotho Evangelical Church. Her appointment is made possible by your gifts to Disciples Mission Fund, Our Church's Wider Mission, and your special gifts.
Make a gift that supports the work of Danielle Murry-Knowles